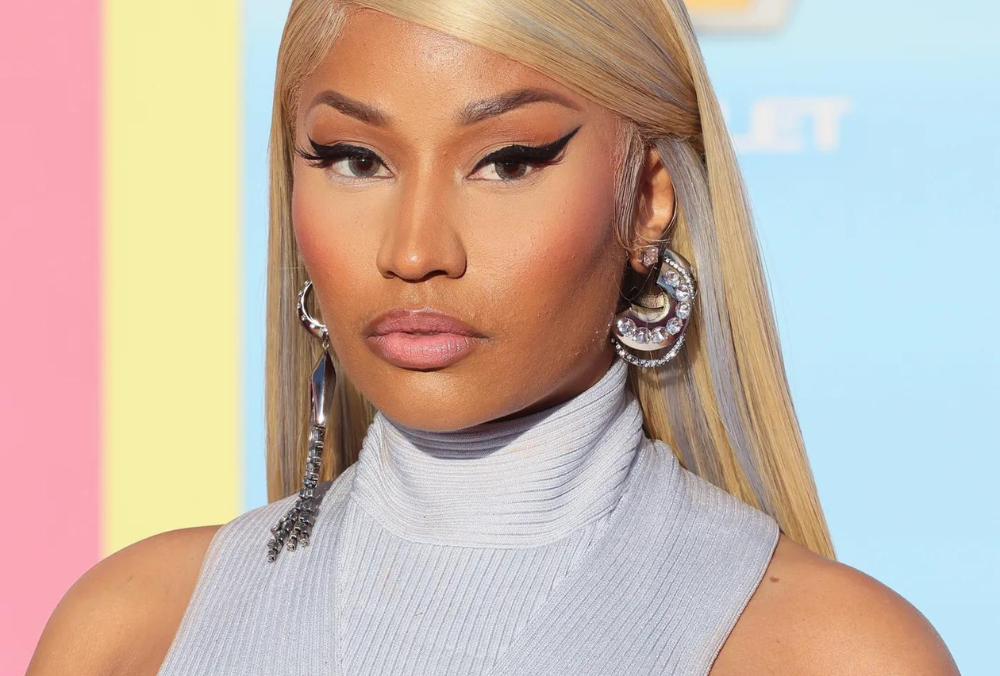 Nicki Minaj Teases Fans with Snippet from Pink Friday 2, Album Becomes Social Media Trend
Nicki Minaj has sent her fans into a frenzy by sharing a tantalizing snippet from her upcoming album Pink Friday 2, causing the album to dominate social media trends. The captivating R&B clip was unveiled through two videos on Nicki's Instagram account. One clip showcased Nicki grooving to the new track during a photoshoot, while the other captured the artist lip-syncing to the song in the studio surrounded by friends.
The brief yet electrifying glimpses of the upcoming album quickly ignited a viral reaction, propelling Pink Friday 2 to become the second-highest trending topic on Twitter, capturing fans' excitement and anticipation.
August 14, 2023
August 14, 2023
Nicki and #PinkFriday2 are now trending #2 and #3 on US Twitter following the release of a snippet of a PF2 track pic.twitter.com/m8w8FX1x9E

— J.|🥷🏾♊|𝒫𝐹𝟤 OUT 11/17/23 (@NinjaDenJoker) August 14, 2023
Nicki Minaj originally announced Pink Friday 2 in June, revealing that the much-anticipated follow-up to her 2018 album 'Queen' would serve as a sequel to her 2010 debut. In a heartfelt message to her fans, she disclosed that the album's release date had been slightly shifted due to some exciting news she planned to share later. Nicki's genuine connection with her fans shone through as she expressed her gratitude for their unwavering support and promised an album that would be "WELL WORTH THE WAIT."
The singer-songwriter shared the release date of Pink Friday 2 as November 17, 2023, and affectionately dubbed it with the album's official name. She reassured her fans that the album would be a testament to their love and support and hinted at an upcoming tour that would follow in the first quarter of 2024.
The original 'Pink Friday' album, released in 2010, achieved remarkable success, debuting at No. 1 on the Billboard 200 and spawning hit singles like "Super Bass," "Moment 4 Life," and "Your Love." With its lasting impact, the album earned platinum certifications and garnered Nicki Minaj Grammy nominations for Best Rap Album, Best New Artist, and Best Rap Performance.
Nicki's return to the music scene was marked by the hit single "Super Freaky Girl," which catapulted her to the top of the Billboard Hot 100 and made her the first female solo rapper to achieve this feat since Lauryn Hill in 1998. As anticipation for Pink Friday 2 continues to grow, Nicki Minaj's influence on the music industry remains as strong as ever, with her distinctive style and compelling collaborations.
While fans eagerly await the official single release for Pink Friday 2 Nicki Minaj continues to build excitement with her music. Her recent collaborations and projects attest to her ongoing creativity and dedication to delivering powerful tracks that resonate with her devoted fanbase.