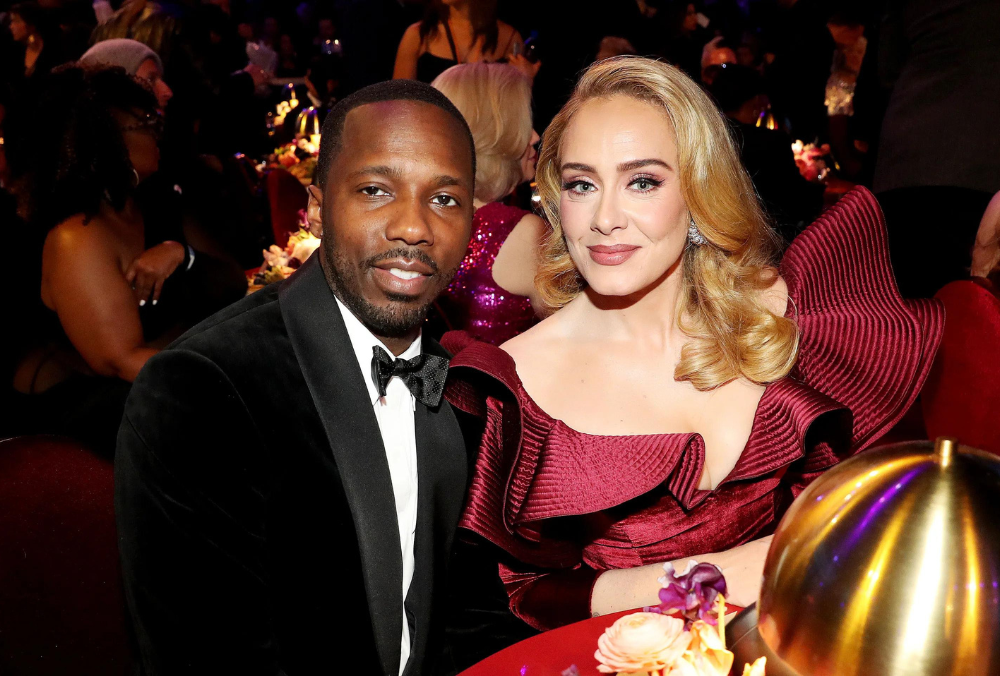 Adele Possibly Confirms Marriage to Rich Paul During Comedy Show
Adele may have subtly confirmed her marriage to sports agent Rich Paul during a recent comedy show in Los Angeles. Attending friend Alan Carr's stand-up performance, Adele allegedly responded to Carr's inquiry about recent marriages by shouting, "I did!" However, there is no available video or audio of the reported statement.
Reports of Adele and Rich Paul's potential marriage have been circulating for some time. In September, Adele referred to Paul as her "husband," and in October, Paul avoided directly addressing marriage rumors. The context of Adele's comment at a comedy show adds an element of uncertainty, considering her known sense of humor and the playful nature of such events.
Until Adele or Paul provides a clear and unambiguous confirmation, the status of their relationship remains a subject of speculation.
Read more about Adele and Rich Paul's speculated marriage here.