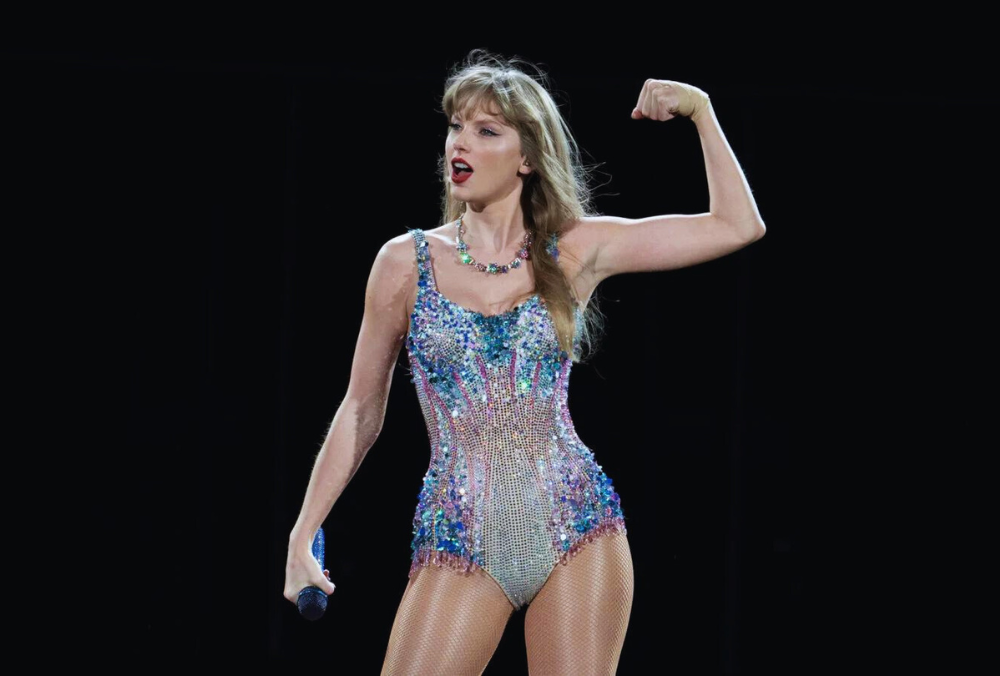 Taylor Swift's Eras Tour Film Shakes Up Release Date, Outpowers Horror Master Jason Blum
Taylor Swift has proven time and again that there's little she can't achieve. From advocating for better pay for artists on Apple Music to introducing vinyl records to Gen Z, her impact on the music industry is undeniable. She even released 8 seconds of static that surprisingly topped the iTunes charts. Now, she's seemingly taken on a new challenge – going head-to-head with the devil himself, all on behalf of producer Jason Blum.
Swift's highly anticipated Eras Tour concert film is set to hit theaters on Friday, October 13th, a date perfectly aligned with the horror genre (though with 70,000 fans singing along, it can be horrifying regardless). However, Swift's dedicated fan base, known as the "swifties," wields such power that even the master of horror and the paranormal, Jason Blum, had to concede. It adds a fresh twist to the lyric, "he looks up grinning like a devil."
Jason Blum recently announced a shift in the release date of "The Exorcist: Believer," originally slated for Friday the 13th, moving it a week earlier to October 6th. One can only wonder if the horror will be just as effective without the spooky date.
Look what you made me do.

The Exorcist: Believer moves to 10/6/23#TaylorWins

— Jason Blum (@jason_blum) August 31, 2023
Since the announcement of the Taylor Swift: Eras Tour concert film, it has already generated over $10 million in ticket presales, an impressive feat that could potentially put Swift in the running for an Oscar. Knowing her determination, she might just pursue it anyway!
With Swift's unwavering influence and the sheer dedication of her fan base, it seems there's no challenge too great for the pop sensation to conquer.
Topics: