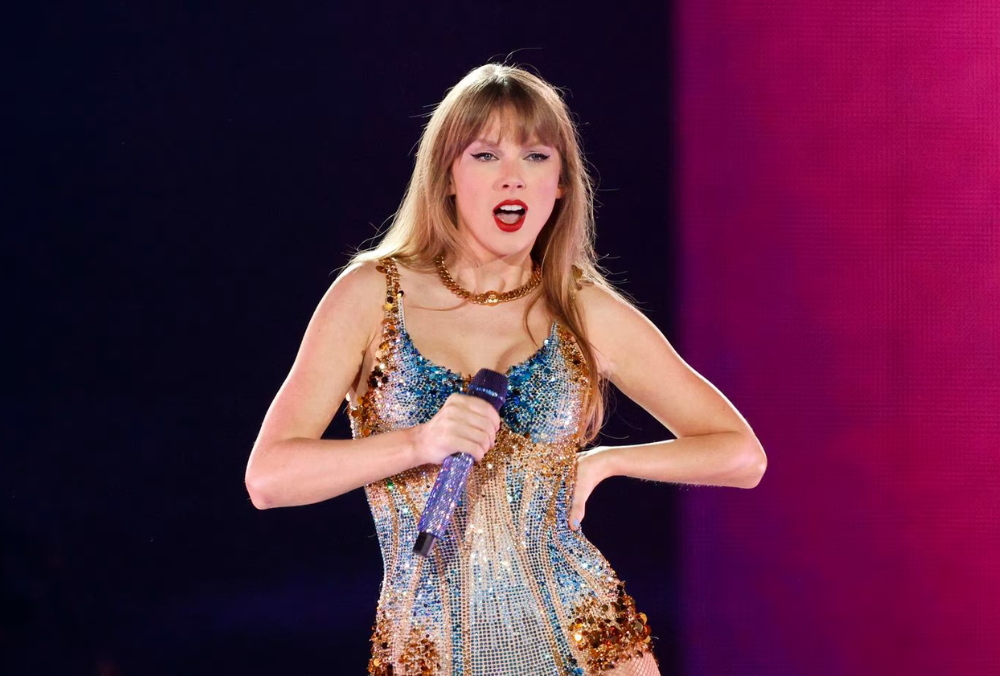 Security Guard Singing Along at Taylor Swift Show Gets Fired Over Photo Incident
A security guard who gained viral attention for enthusiastically singing along to Taylor Swift 's song "Cruel Summer" during one of her shows has revealed that he was fired from his job following the incident.
The video of security guard Calvin Denker enjoying himself while Swift performed in Minneapolis emerged online in June and garnered millions of views on social media. Denker, who worked for the security company BEST, had applied for the job with the hope of working at one of Taylor Swift's live performances.
Additional Article: TAYLOR SWIFT 'S GENEROSITY: $55 MILLION BONUSES GIVEN TO ERAS TOUR CREW
In the video, Denker can be seen singing along to 'Cruel Summer' and handing out notes to the crowd, asking them to take a photo of him when Swift was in the background. While the company seemingly had no issue with his singing, the problem arose when he distributed notes and asked for photos during the show, which went against BEST's rules prohibiting employees from taking photos or videos during their shifts.
Denker clarified that he was also fired from working at an Ed Sheeran concert and disagreed with the accusations against him. He offered to delete his TikTok account to get his job back, but he claimed he never received a response from the company.
He emphasized that he prioritized Swift's safety and the fans' enjoyment and has no ill feelings towards the company. He discouraged fans from sending hate towards BEST due to his termination.
This isn't the first instance of security guards at Taylor Swift concerts making headlines. Earlier, a fan who became a security guard to attend one of her shows was reprimanded for singing too enthusiastically. Additionally, Swift appeared to intervene during a performance to stop a security guard from scolding a fan.
Swift recently completed the first US leg of her Eras tour, and she announced the release date of '1989 (Taylor's Version)' for October 27, 2023. This is the ninth anniversary of the original album's release, and it has garnered increased attention since the announcement.