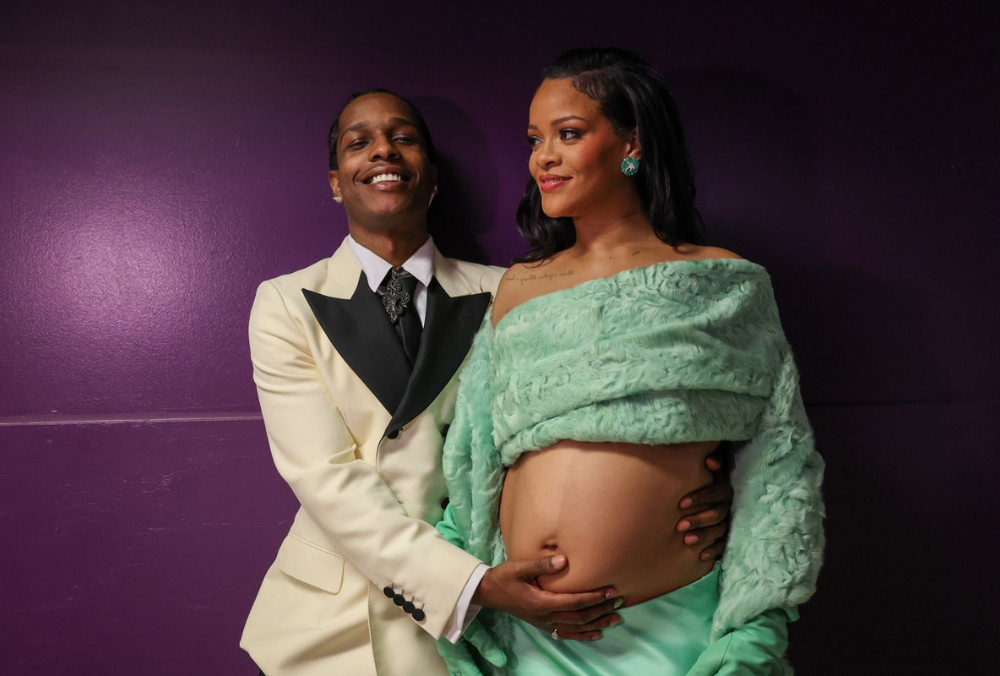 Rihanna Allegedly Welcomes Second Child with ASAP Rocky in Secret
Rihanna, the renowned artist, and her partner ASAP Rocky are rumored to have welcomed their second child into the world. According to reports from TMZ, Rihanna gave birth on August 3 in Los Angeles. This development follows her earlier pregnancy announcement, which she made in a grand fashion during her performance at the February Super Bowl Halftime Show. The couple's first child, named after RZA of the Wu-Tang Clan, was born in May 2022. Rihanna subsequently expanded her Savage X Fenty lingerie line to include maternity bras, and Rocky has dropped hints suggesting that they secretly tied the knot.
Additional Article: A$AP ROCKY 'S LATEST TRACK FUELS SPECULATION OF TRAVIS SCOTT DISS AMIDST RIHANNA CONNECTION
The potential impact of this new addition on the couple's music endeavors remains uncertain. ASAP Rocky has been teasing his forthcoming album, Don't Be Dumb, since the previous year. The album rollout allegedly commenced with the release of the single "Riot (Rowdy Pipe'n)" after he finalized the album in January. His solo single "Sh*ttin' Me," which marked his return after a three-year hiatus, was released in December.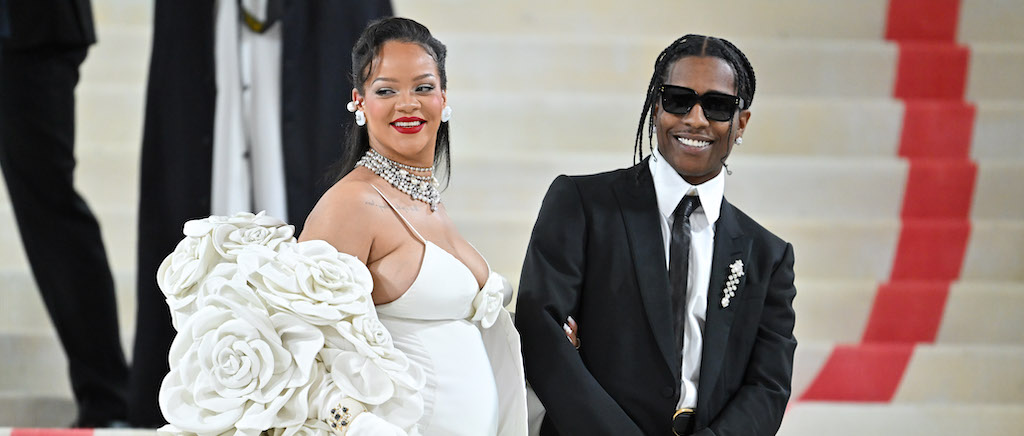 Meanwhile, Rihanna's highly anticipated comeback album has sparked speculation and a running joke among fans, revolving around playful exchanges between the artist and her followers. Although she expressed her desire to release the album sometime this year, her recent motherhood responsibilities might lead to adjustments in her plans. Nonetheless, with Rocky's enthusiastic embrace of fatherhood and Rihanna drawing inspiration from her new role as a mother, the couple's creative pursuits could ultimately benefit from this new chapter in their lives.