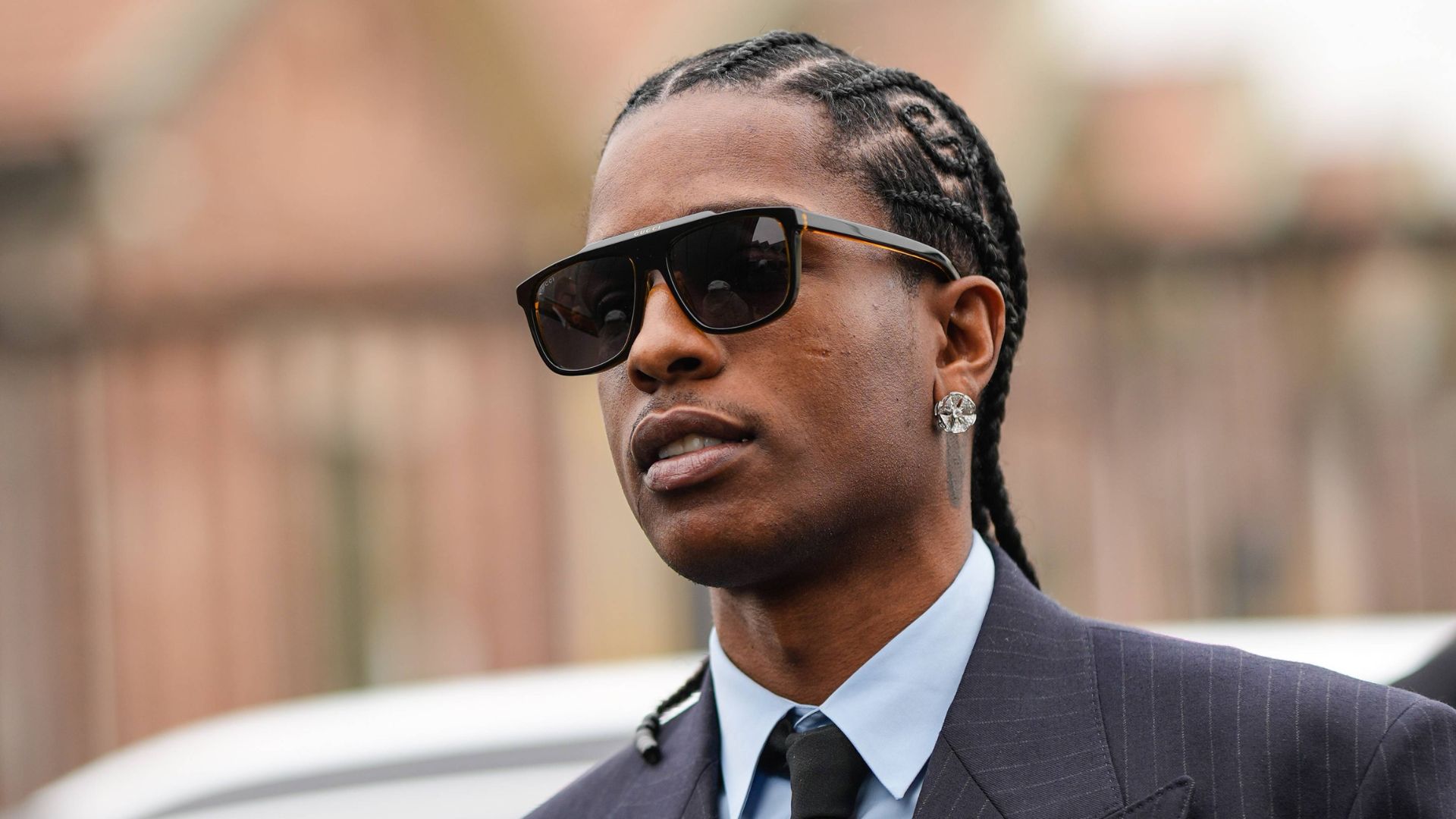 A$AP Rocky 's Latest Track Fuels Speculation of Travis Scott Diss Amidst Rihanna Connection
In a recent preview of unreleased tracks from his upcoming album Don't Be Dumb at the Rolling Loud Miami music festival, A$AP Rocky, the rapper, seemed to have stirred some controversy among fans with a particular lyric that has sparked speculations of a diss towards Travis Scott. In the video shared on social media, Rocky rapped, "First you stole my flow, so I stole your bitch / Then you stole my style, I need at least like 10 percent / All the disrespect, I hope you take offense."
"First you stole my flow so I stole your bitch, then you stole my style I need my 10% all the disrespect I hope you take a offense" -ASAP Rocky

🤔🤔🤔

pic.twitter.com/L1hKWaZEAH

— Ahmed/The Ears/IG: BigBizTheGod 🇸🇴 (@big_business_) July 24, 2023
The focus of the alleged diss centers around the lyric "I stole your bitch," which has drawn connections to Rihanna, as both A$AP Rocky and Travis Scott have had relationships with the renowned singer. Rihanna and Rocky have been romantically involved since 2020, and they are currently expecting their second child together.
On the other hand, Travis Scott was previously linked to Rihanna in late 2015, though the pair never publicly acknowledged any romantic involvement. Scott did, however, contribute as a producer on Rihanna's songs, "Bitch Better Have My Money" and "Woo," further intertwining their connection.
With Rocky's latest lyric raising eyebrows, fans are speculating on whether it was directed at Scott due to their shared history with Rihanna. Nevertheless, both artists have moved on with their lives, with Scott having dated Kylie Jenner and having two children, while Rocky continues his relationship with Rihanna.