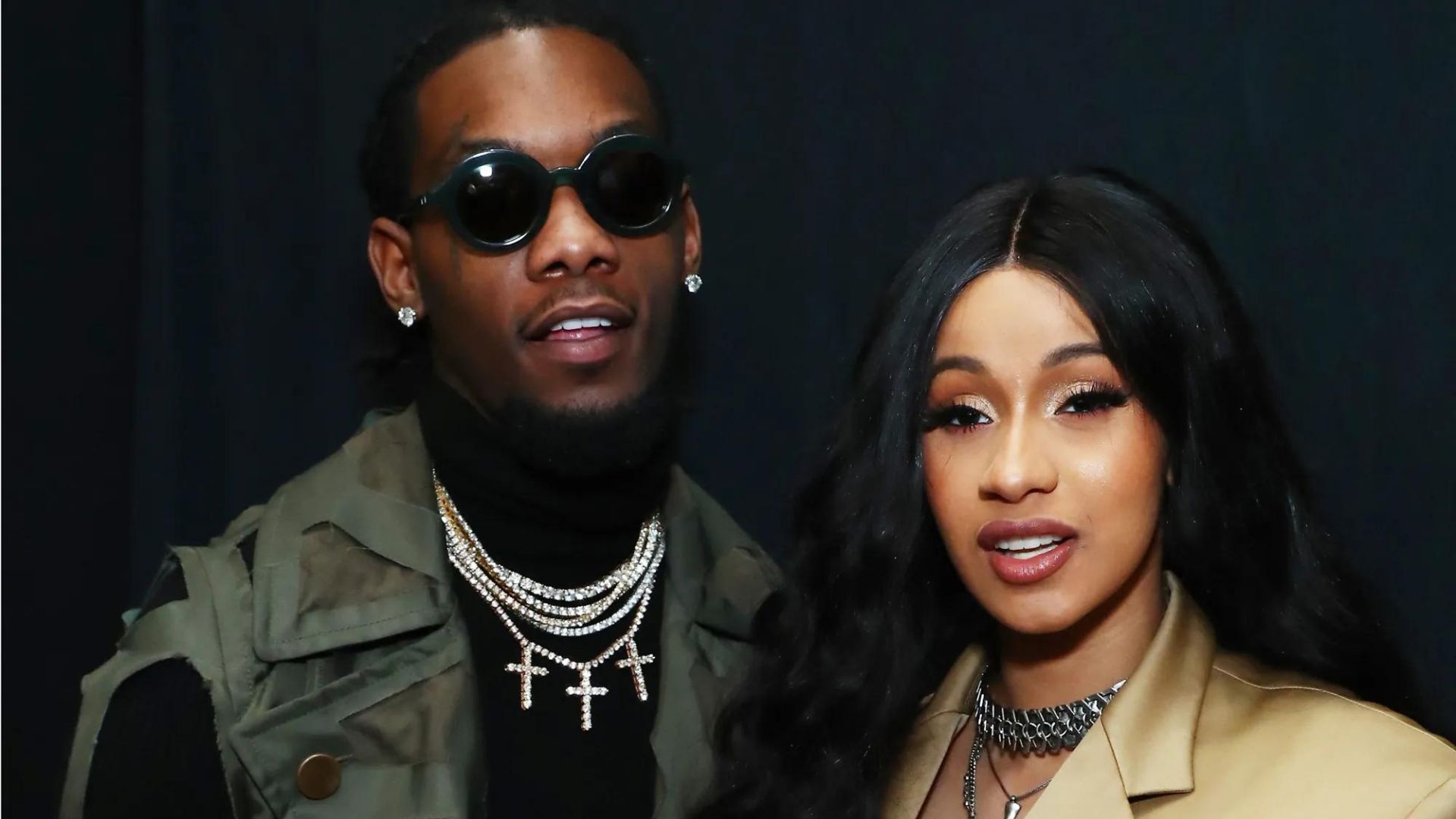 Cardi B and Offset Excite Fans with Upcoming "Jealousy" Collab Amid Controversy
Cardi B and Offset, the renowned married rappers, have thrilled fans by announcing their latest collaboration, "Jealousy," set to be released this Friday. The exciting news was revealed through a series of Instagram posts shared on their individual accounts. The cover art for the upcoming single features Cardi B, seemingly fed-up, as she playfully sticks her perfectly manicured hand in Offset's face while he leans against a vintage car.
This new joint effort comes on the heels of a public dispute between the couple about a month ago, during which Offset accused Cardi of cheating. However, the "WAP" musician denied the allegations, and a source close to them assured that they would work through their issues, as they are known to do.
To further tease the release of "Jealousy," Offset recently shared an Instagram video, parodying James Brown's infamous 1988 CNN interview. In the playful clip, Offset addresses rumors of "drama" with Cardi B while being "interviewed" by none other than Jamie Lee Curtis, who takes on the role of CNN host Sonya Friedman.
Fans of Cardi B and Offset can look forward to their new single "Jealousy," which will be available for purchase and streaming this Friday. With their undeniable talent and dynamic chemistry, this collaboration is bound to be another hit for the music power couple.