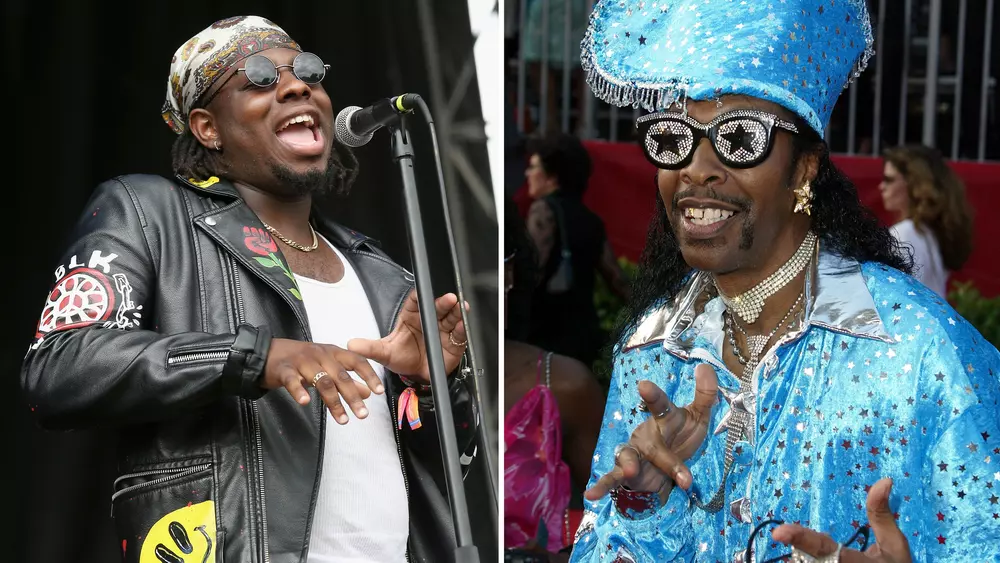 "BLK ODYSSY Takes It Back with Latest Release: 'Honeysuckle Neckbone'."
BLK ODYSSY has just released a new single, "Honeysuckle Neckbone," which features the legendary artist and bassist Bootsy Collins. The song has a retro vibe, with guitar, bass, and vocals arranged in a way that's reminiscent of classic funk and R&B from the 70s. Collins' signature voice can be heard at the beginning of the track, where he even references his own hit song, "I'd Rather Be With You."
The lyrics of the song are about a man who is feeling remorseful about losing his first love and missing her dearly. Throughout the track, the phrase "sweet like candy" is sung repeatedly in a high-pitched falsetto voice, which is likely a reference to the sweetness of the relationship and the good times they had. The "neckbone" reference is a metaphor for the "salty" taste of the relationship ending.
BLK ODYSSY's vocals on the track are smooth and show good range, with his mid-high pitch tone at the beginning transitioning into a rap verse in the second half of the song. It's clear that he is a multi-talented artist who can both sing and rap with ease.
The song is a departure from what is currently heard on the radio and provides a refreshing take on R&B music. It showcases the creativity, versatility, and multi-faceted nature of the genre, making it exciting for fans of R&B.
BLK ODYSSY has been making waves since the release of his debut album, "BLK VINTAGE," which garnered over 40 million streams upon its release in 2021. A deluxe version of the album was also released last year. BLK ODYSSY has already headlined his own tour in 2022, with sold-out shows at NYC's Mercury Lounge and LA's Moroccan Lounge, cementing his status as a rising star in the R&B world.
Listen to "Honeysuckle Neckbone " below: