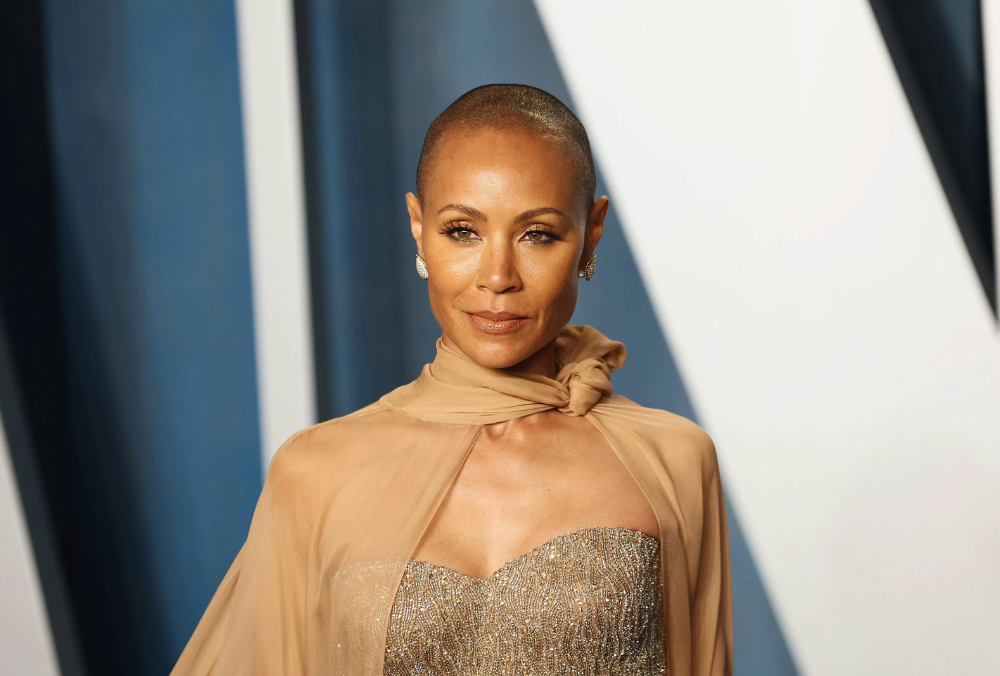 Jada Pinkett Smith Celebrates Birthday with Pink Hair Amid Alopecia Journey
Actress Jada Pinkett Smith marked her 52nd birthday with a stylish and celebratory update on her ongoing alopecia journey. Taking to Instagram, where she boasts 11.4 million followers, Pinkett Smith revealed not only the progress in her hair growth but also a fresh and vibrant pale pink hair color.
In the Instagram post, Pinkett Smith shared a captivating self-portrait that showcased her newly pink cropped hair. The actress paired the chic and refreshing hairdo with minimal makeup, featuring well-defined brows and a translucent lip gloss. Her warm eyes radiated positivity as she donned a stylish black turtleneck and silver hoop earrings, perfectly complementing her birthday look.
Having been candid about her experience with alopecia, Pinkett Smith captioned the post with a touch of humor and gratitude, writing, "This ain't noth'n but a birthday sherbet surprise within a Virgo sunrise✨🎉." She used her birthday celebration to update her followers on her journey toward embracing her alopecia.
The post garnered heartfelt birthday wishes from fellow celebrities, including DJ Jazzy Jeff and Lauren London, who expressed their warm greetings and shared the joy of Pinkett Smith's special day.
This isn't the first time that Jada Pinkett Smith has shared her alopecia journey with her fans. In an Instagram post from August 7, she documented the progress of her hair growth. The initial photo showed her with a closely shaved head, while the second image revealed her hair with a bleached blonde hue, signifying a hopeful comeback. Pinkett Smith playfully commented, "This here hair is act'n like it's try'n a make a comeback. Still have some trouble spots but — we'll see✨."
Pinkett Smith first opened up about her battle with alopecia in 2018 during an episode of Red Table Talk. She recounted the emotional moment when she realized she was losing her hair, describing the fear and anxiety it brought. She explained how her hair had been a significant part of her identity and self-expression, making the experience even more challenging.
In a 2021 Instagram video, Pinkett Smith shared her journey of embracing her alopecia. She humorously pointed out one of the visible bald lines on her scalp and expressed her intention to adorn it with rhinestones, playfully embracing her unique journey.
As Jada Pinkett Smith continues her journey with alopecia, she not only inspires those facing similar challenges but also exemplifies resilience and self-acceptance in the face of adversity. Her latest birthday update, featuring a stunning pink hair transformation, showcases her unwavering spirit and confidence.