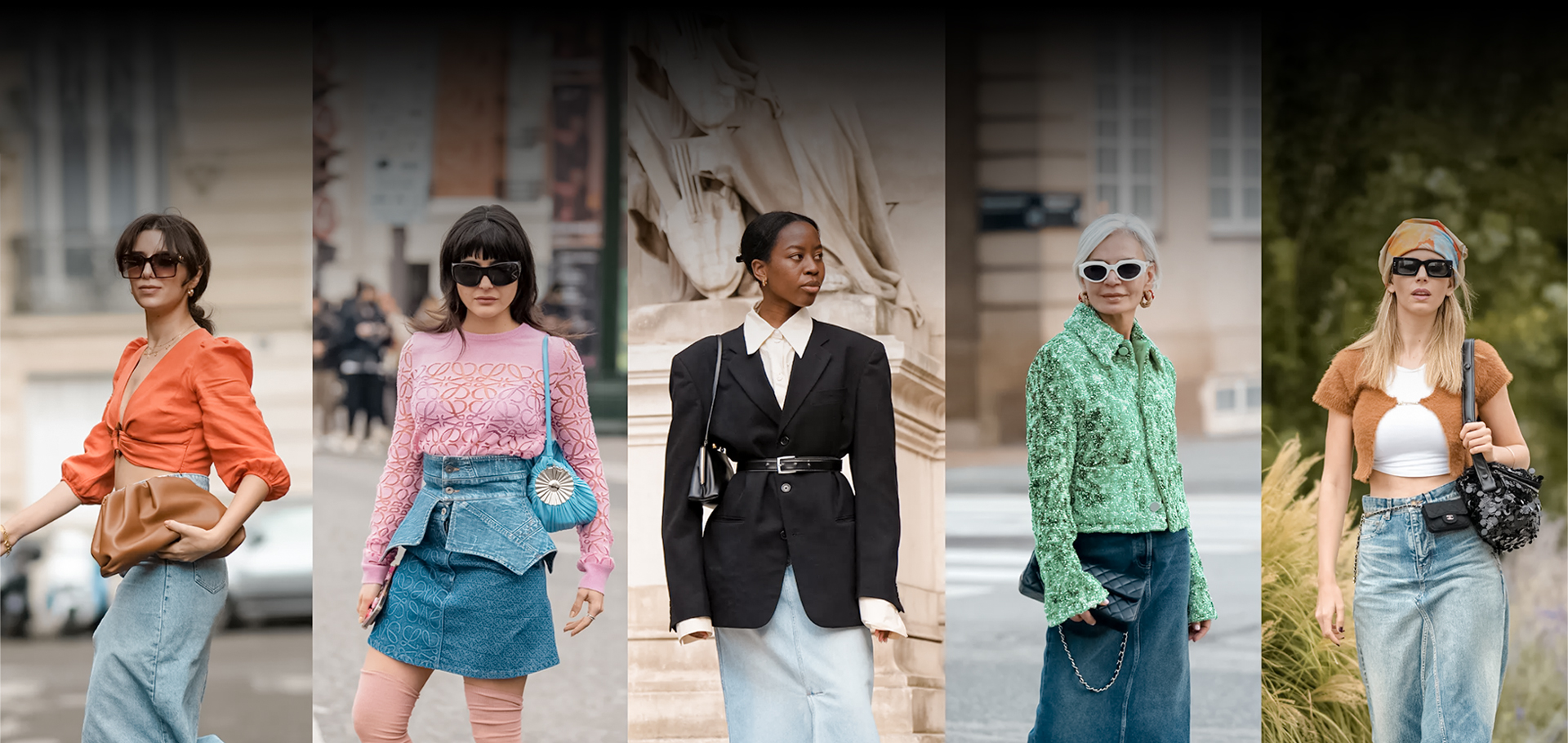 Spring 2023 Fashion Trend: The Denim Maxi Skirt
Micro-mini skirts, please step away. Denim maxi skirts are the season's must-have. We can't get enough of the classic style of ankle-length silhouettes, which has been worn by celebs, street style icons, fashionistas, and influencers alike.
Maxis are the it-look of the spring, whether paired with knee-high heeled boots, sneakers, platform loafers, heels, knitted sweaters, corset tops, leather jackets, and more. It's adaptable, wearable, and eye-catching—all you need are the right accessories.
Denim is a closet classic that will never go out of style, from jeans and jackets to jorts and even boots. But, while flexible fabric will always have a place in our wardrobes, denim trends tend to fluctuate with the seasons.
Skinny jeans were once out, a casualty of the ongoing Gen-Z vs. millennial fashion conflict, but they may be making a comeback. Denim skirts and allover denim (dubbed the "Canadian tuxedo" by some) are also making a reappearance, albeit in surprising forms. We're also seeing an increase in embellished denim — think studs, glitter, and contrast stitching — as well as cargo jeans inspired by the year 2000.
Are you feeling overwhelmed? We agree, which is why we compiled a list of the top denim trends for spring 2023. We're here to show you the finest denim to shop for spring 2023 and how to dress it, whether you're wanting to add some new designs to your closet or reincorporate some of your old favorites. There are so many lovely denim maxi skirts out there, so we've collected together a few of our favorites below.