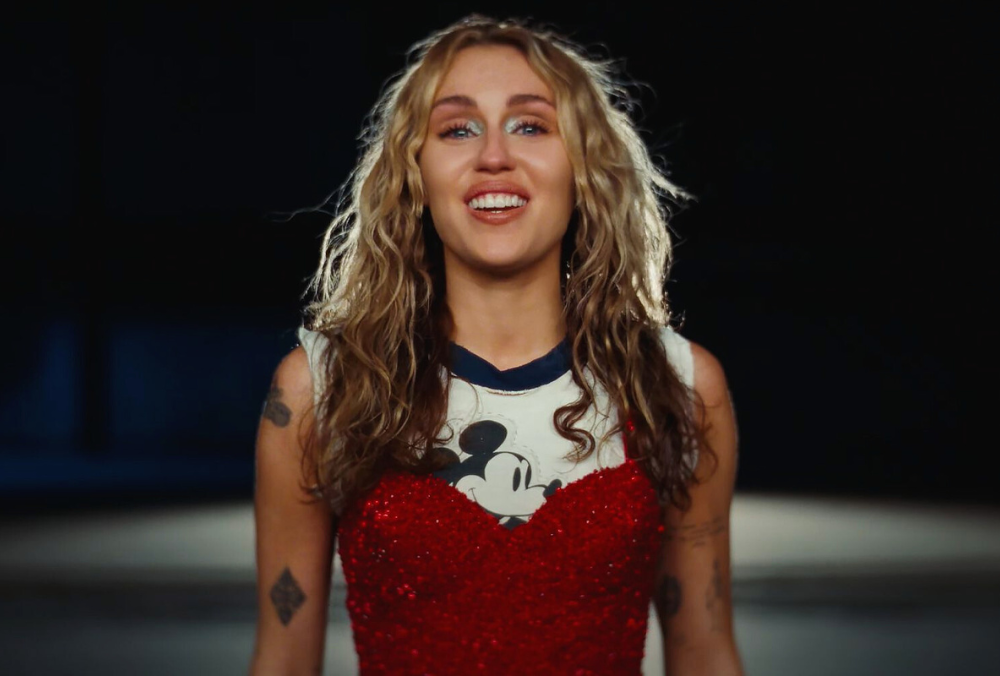 Miley Cyrus Pays Homage to Disney Past in "Used to Be Young" Music Video
Miley Cyrus embraces her history while stepping into the future in her latest music video for the single "Used to Be Young." The former Disney Channel star, now 30 years old, channels her personal growth through her outfit choice, which features a white Mickey Mouse shirt beneath a vibrant red corset.
Cyrus, who made her debut as an actress on the Disney Channel's "Hannah Montana" in 2006, where she portrayed a small-town teen living a double life as a pop sensation, taps into nostalgia in her music video. The distressed Maison Margiela tank she wears in the video subtly references her past and evolution. This unique piece was part of a collection created by iconic fashion designers for Disney's 100-year celebration.
In a heartfelt Twitter message, Cyrus expressed the essence of the song, emphasizing the importance of cherishing the journey from the past to the present and looking forward to the future. She thanked her dedicated fans for their unwavering support and shared that the song is a testament to their connection.
The music video captures Cyrus in the Maison Margiela ensemble, which made its debut at the Fall 2023 Ready-to-Wear fashion show. She complements the look with loose waves, and her makeup features delicate pink and green accents.
Despite her evolving career, Cyrus maintains a connection with her Disney roots. When asked about revisiting her iconic Disney Channel character, she expressed her willingness to bring "Hannah Montana" back to life with a modern twist. The artist hinted at the possibility of directing the character's resurgence, envisioning a major makeover for the beloved figure.
Miley Cyrus' "Used to Be Young" music video serves as a tribute to her journey from her Disney Channel days to her present self, encapsulating growth, transformation, and the anticipation of what lies ahead.