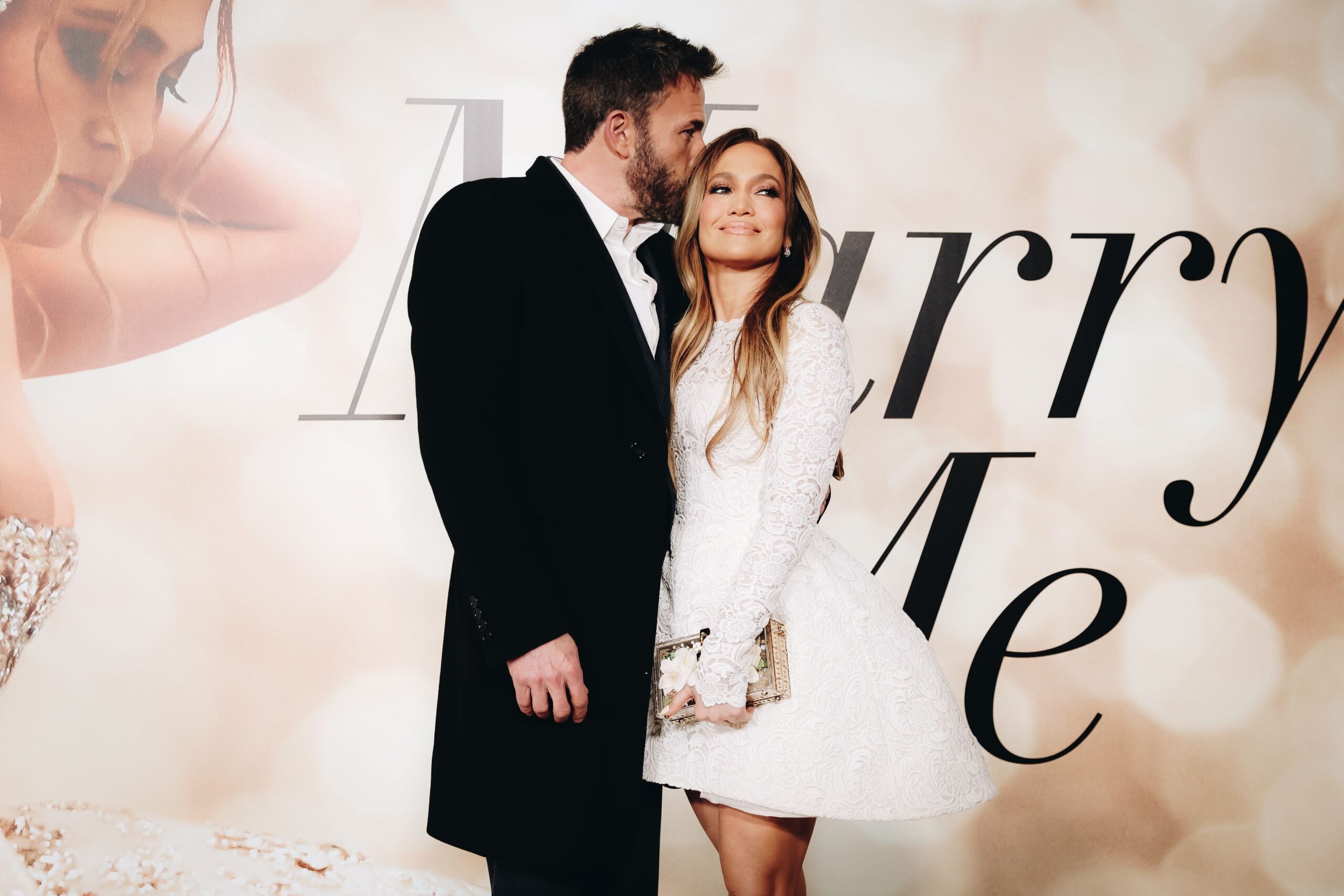 Ben Affleck Hails Jennifer Lopez as 'World's Most Phenomenal Performer'
In a recent interview on the SmartLess podcast with Jason Bateman, Will Arnett, and Sean Hayes, Ben Affleck opened up about his relationship with Jennifer Lopez and the songs she has written about him throughout their time together.
During the podcast, the Air star couldn't help but praise his wife's multifaceted talent, stating, "Here's this incredible actress and this incredible performer. And then we're sitting in the car, you know, and I'm humming along, like I will, you know, to the radio. And then a professional singer goes ahead and sings along and you kind of feel like, 'Well that's embarrassing.'" He enthusiastically continued, "I do love her music, it's brilliant and I know all of it."
Affleck also shared his thoughts on the tracks in Lopez's discography that are inspired by him, such as "Dear Ben" from 2002's This Is Me… Then and its 2023 follow-up, "Dear Ben Pt. II," featured on the upcoming album This Is Me… Now. "The songs that have been written about me have been written by the greatest performer in the history of the world, Jennifer Lopez," he said. "I don't know if they are exactly about me, as maybe inspired by me because there are some negative things in there. She's amazing."
A week prior to the podcast, the couple appeared on the red carpet for the premiere of Air, which Affleck directed. He expressed gratitude to J.Lo for her unwavering support during the project, saying, "I love you. You mean the world to me. You're fabulous, you're amazing, you're wonderful, good, kind, magnificent and I love you."
You can listen to Affleck discuss J.Lo's music and their relationship on the SmartLess podcast below.