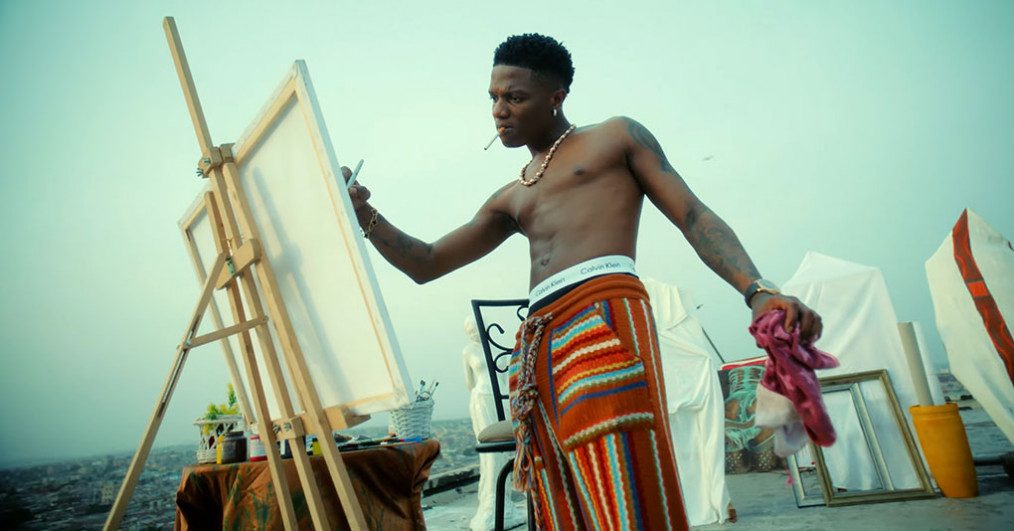 Wizkid releases new music video for 'Money & Love'
Wizkid, whose real name is Ayodeji Ibrahim Balogun, is a Nigerian musician who has been making waves in the music industry since his debut in 2010. Known for his unique blend of Afrobeat, reggae, and hip-hop, Wizkid has become one of the most successful African artists of his generation, with a global following and numerous accolades to his name.
"Money & Love" is just one of the standout tracks on Wizkid's latest album, More Love, Less Ego. The album was released in November 2021, and has been praised for its infectious beats, catchy hooks, and collaborations with some of the biggest names in music.
The "Money & Love" video, directed by DK, is a visual treat that complements the song's laid-back vibe. The video features Wizkid surrounded by stunning women and expensive cars, which are a testament to his success and status as a music icon. Wizkid's painting skills are also on full display in the video, adding another layer to his already impressive repertoire.
Although Wizkid's North American tour has been delayed until the fall due to unforeseen logistical issues, fans can still catch him performing at ESSENCE Festival this summer. With his latest video release and continued success, Wizkid is sure to remain a force to be reckoned with in the music industry.