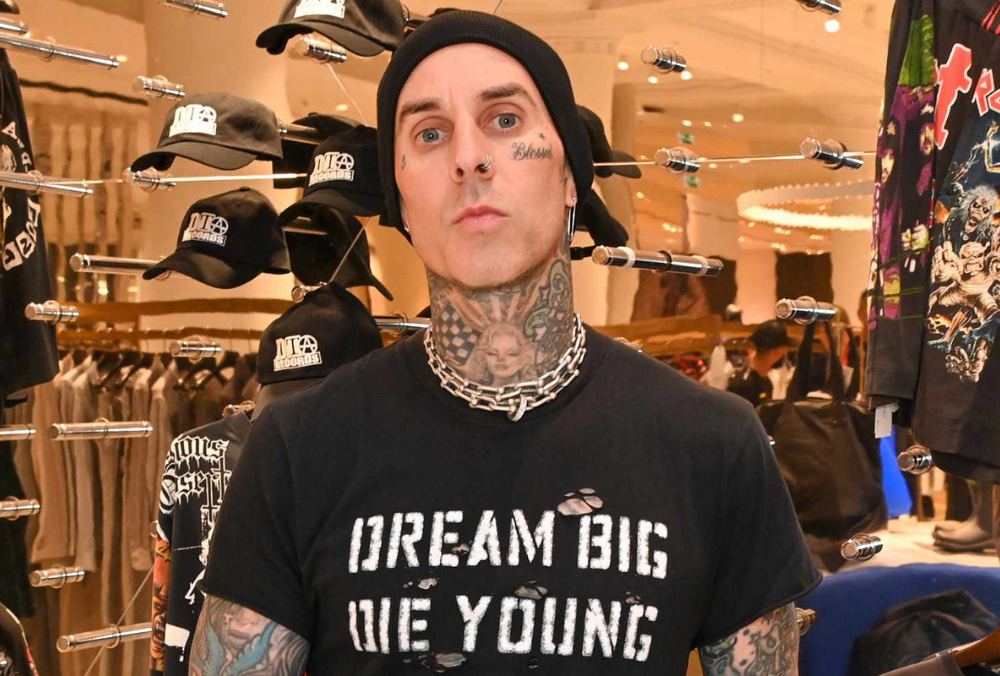 Travis Barker Displays Gory Hand Injury After Blink-182 Concert in England
Travis Barker, the 47-year-old drummer, displayed a gruesome hand injury in an Instagram Story after performing a gig with Blink-182 in Manchester, England. In the image, Barker showed his bloodied and scab-covered fingers along with a wide gash across his knuckles. He also revealed his blood-stained pants as a result of the hand injury.
The injury comes as Barker is preparing to welcome his first child with pregnant wife Kourtney Kardashian. Blink-182 was performing for the second time in Manchester on Monday, marking the last European date of their Rock Hard tour. They will then head to Las Vegas for their final shows on October 21 and 22.
Kourtney Kardashian, who is expecting a baby boy, described it as a "dream come true" in a recent interview with Vanity Fair Italia. She expressed her excitement about expanding her family and creating new traditions and memories with Barker.
Barker and Kardashian have both been married before and have children from previous relationships. Kardashian has three children, and Barker has two children and a stepdaughter.