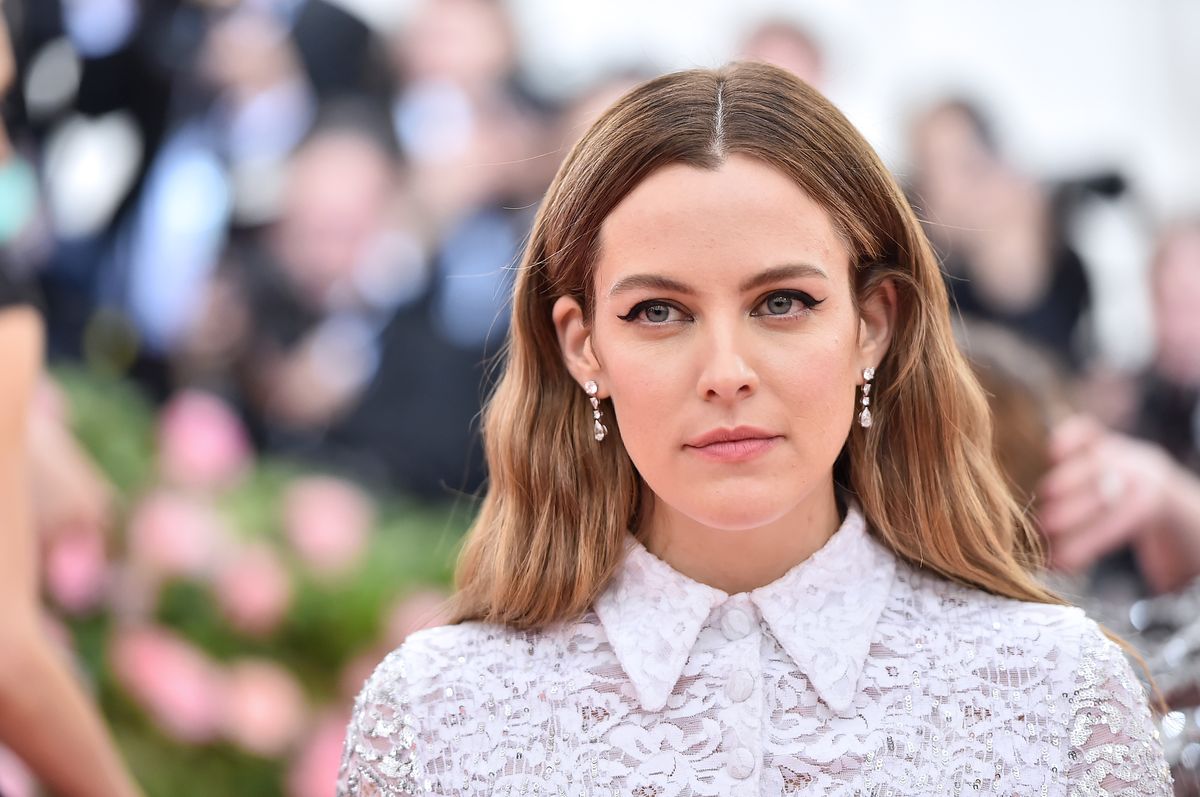 Riley Keough Inherits Lisa Marie Presley's Estate
Riley Keough, the eldest daughter of Lisa Marie Presley and Danny Keough, has been named the sole trustee of her mother's estate following her death in January 2023. The 33-year-old actress and model will inherit her mother's fortune, which includes a 15% stake in her grandfather Elvis Presley's estate.
Lisa Marie Presley, who was the only child of Elvis and Priscilla Presley, died at the age of 54 after suffering a suspected cardiac arrest at her home in Calabasas, California. She was rushed to hospital on Thursday night, but could not be revived. Her mother confirmed her death in a statement, saying: "She was the most passionate strong and loving woman I have ever known. We ask for privacy as we try to deal with this profound loss."
Presley was a singer and songwriter who released three studio albums: To Whom It May Concern (2003), Now What (2005) and Storm & Grace (2012). She also recorded duets with her father using tracks he had released before he died. She was married four times, most notably to pop star Michael Jackson and actor Nicolas Cage. She had four children: Riley and Benjamin Keough from her first marriage, and twins Harper and Finley Lockwood from her fourth marriage.
Riley Keough is an acclaimed actress who has appeared in films such as Mad Max: Fury Road, American Honey, The Lodge and Zola. She also starred in the TV series The Girlfriend Experience and Daisy Jones & The Six. She has been married to stuntman Ben Smith-Petersen since 2015.
According to TMZ, Riley Keough agreed to let her grandmother Priscilla Presley be buried at Graceland, the iconic mansion where Elvis lived and died. Priscilla Presley, who is 77 years old, reportedly expressed her wish to be laid to rest next to her former husband and daughter.
The Presley family said they were "shocked and devastated" by Lisa Marie's death and thanked fans for their support and prayers.
Bio of Lisa Marie Presley
Lisa Marie Presley was an American singer and songwriter who was the only child of Elvis and Priscilla Presley. She was born on February 1, 1968 in Memphis, Tennessee, nine months after her parents' wedding. She grew up in Los Angeles and frequently visited her father at Graceland in Memphis. She inherited his estate when she turned 25 in 1993.
Presley pursued a musical career in the early 2000s, releasing three albums that blended soft rock, alternative, folk and pop genres. She also collaborated with her father on posthumous duets such as "Don't Cry Daddy" and "In the Ghetto". She was known for her outspokenness and honesty in her lyrics and interviews.
Presley had a tumultuous personal life, marrying and divorcing four times. Her most famous spouses were Michael Jackson and Nicolas Cage, whom she married for less than two years each. She had four children: two from her first marriage to musician Danny Keough, and two from her fourth marriage to producer Michael Lockwood.
Presley died on January 12, 2023 at the age of 54 after suffering a cardiac arrest at her home in California. She was survived by her mother, her four children, her half-brother Navarone Garibaldi, and her granddaughter Dixie Pearl Smith-Petersen.