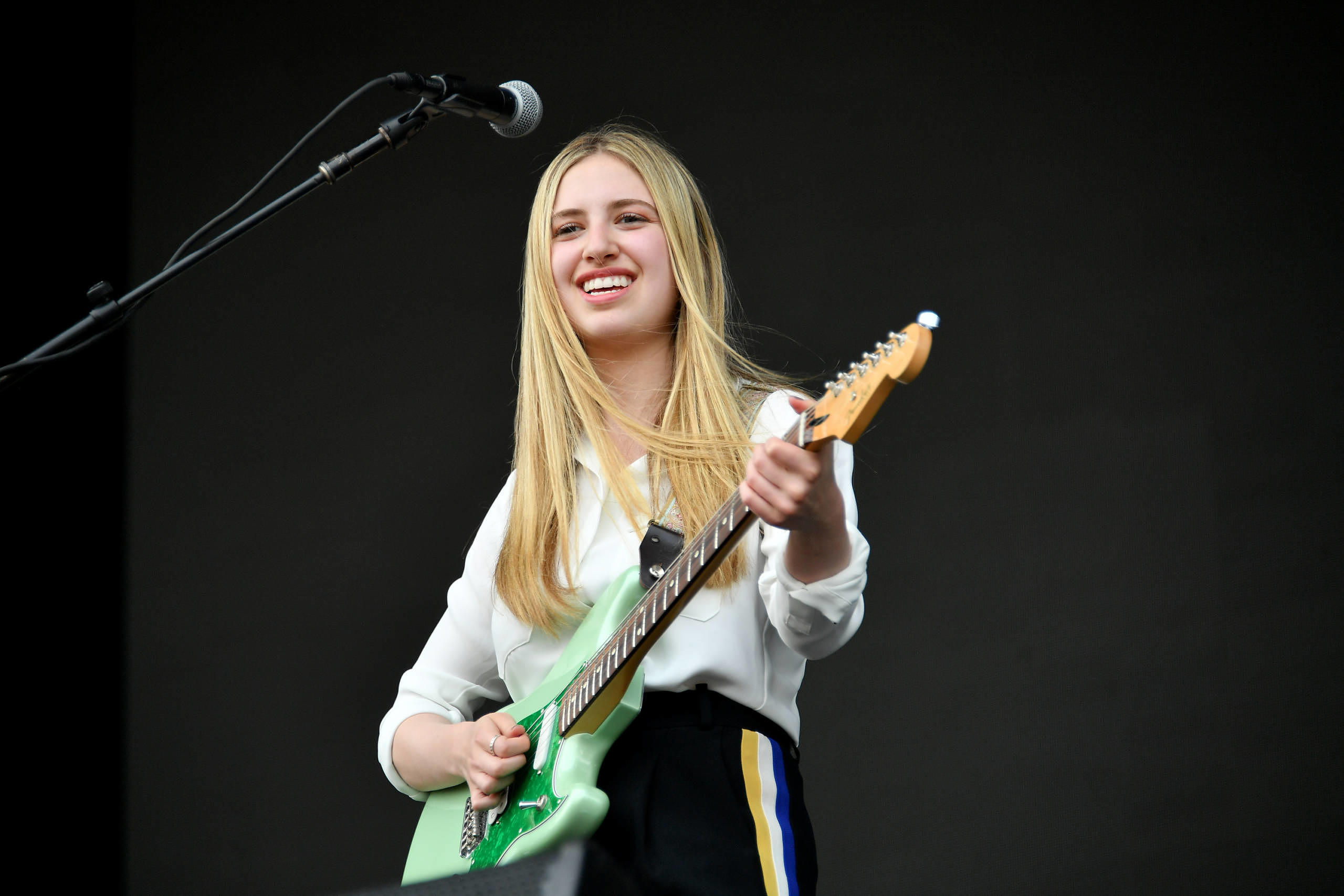 New Waves of Sound: Ayla Tesler-Mabé Drops "Haven't Seen Much Of U Lately!"
Indie music enthusiasts, your playlists are about to receive a significant upgrade! Ayla Tesler-Mabé, the prodigiously talented Canadian guitarist and singer-songwriter, dropped a brand-new track titled "Haven't Seen Much Of U Lately!" on July 7, 2023. The song, a follow-up to the hit "Keep My Mind Off The News" released in April, serves as yet another testament to Tesler-Mabé's evolving soundscapes and innate creativity.
"Haven't Seen Much Of U Lately!" is more than just a follow-up—it is a sonic extension of Tesler-Mabé's unique style. What sets this song apart is the fact that Tesler-Mabé not only wrote but also produced it, proving her dexterity across multiple facets of the music production process. A perfect blend of the colorful, psychedelic, and funky, this new track is a feast for the senses. The song bursts with inventive guitar licks, a hallmark of Tesler-Mabé's signature style, making it a must-have on every indie music lover's playlist.
The musical prowess of the track is only half of its allure. The accompanying music video, directed by Tesler-Mabé herself, adds a visually arresting narrative that enhances the overall experience. The visual storytelling beautifully harmonizes with the track, creating a multi-sensory indulgence that reiterates Tesler-Mabé's multi-dimensional talents.
An artist of her caliber doesn't create such mesmerizing content single-handedly. Tesler-Mabé recognizes the invaluable contributions of Raunie Mae and Jo Gaffney, whose immense support made the music video a reality. With a team of talented individuals contributing to her musical journey, the sky's the limit for what Tesler-Mabé can achieve.
If you're eager for a fresh and innovative sound that offers a tantalizing blend of psychedelic hues and indie vibes, "Haven't Seen Much Of U Lately!" is a track that deserves a prime spot in your music repertoire. Be prepared to embark on an auditory and visual journey that beautifully embodies the spirit of indie music.
About the Artist:
Ayla Tesler-Mabé is a Canadian guitarist and singer-songwriter known for her unique blend of indie music that fuses elements of psychedelic, funk, and rock. With a penchant for creating multi-sensory experiences, Tesler-Mabé's musical prowess extends beyond writing and performing songs to include producing and directing music videos. A musical prodigy, she is fast carving her niche in the indie music scene with her creative output. Her latest song, "Haven't Seen Much Of U Lately!" is a testament to her growing influence in the music industry.