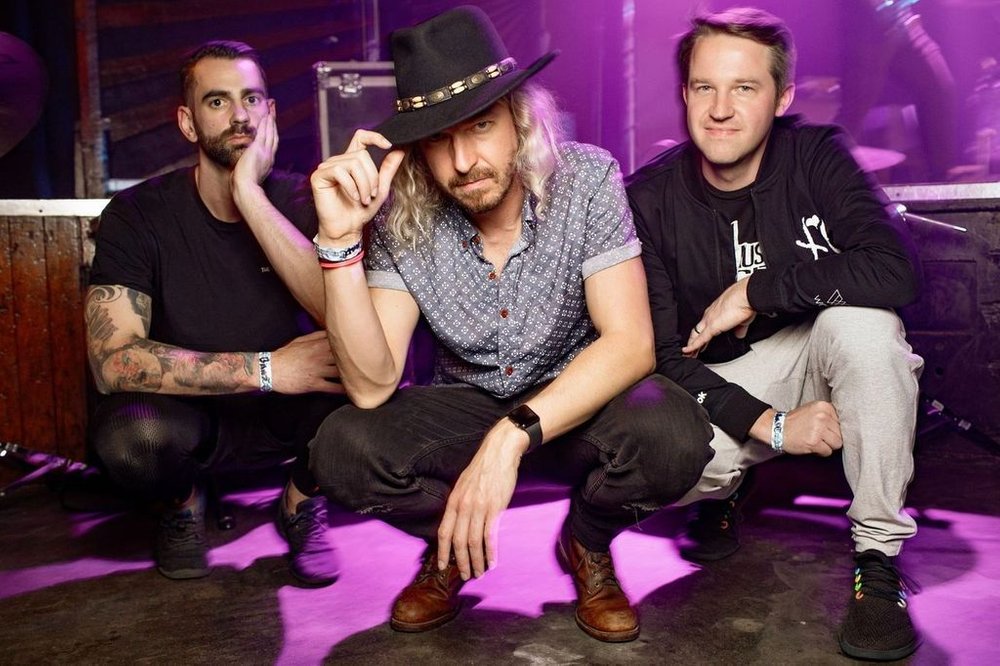 New Summer Anthem "Neon Summer" by The Sometimes Island
Embracing the quintessential spirit of summer, the Los Angeles-based indie-pop group The Sometimes Island unleashed their fresh track "Neon Summer" on July 12, 2023. The band's vibrant composition is the creative culmination of talents: Matt Blankenship Jr on vocals, the rhythmic genius of Nick Lopiano on drums, and Bryan Mears providing the pulsating bass.
"Neon Summer" is a collective brainchild of six talented artists: Matt Blankenship Jr, Skyler Williams, Nick Lopiano, Luke Bishop, Tuna OTB, and Bryan Mears. Their collaboration has yielded a track resplendent with tropical and beach-infused themes, making it a perfect ode to the sun-soaked season. It's not just the sound that's beachy; the lyrics evoke a sense of 90s nostalgia and summer iconography, painting vivid pictures of the warm season.
Speaking about the creative genesis behind the song, the lead vocalist Matt Blankenship Jr shared his intent, "I hope this song inspires people to spontaneously do something summery. I hope they're inspired to forget themselves for a second and do what makes them happy, and feel childlike." The essence of the band's music lies not just in the auditory experience, but also in its ability to inspire physical movement and offer an emotional escape. He further expressed, "I think the point of our music is movement. We make music that people can participate physically with, not just think about. Something to get you into your body and out of your head for a while."
The Sometimes Island took to their social media platforms to share their enthusiasm about this new release, indicating a paradigm shift in their music production. They wrote, "This is the opening of a new chapter for the band, an embodiment of the full band sound, emerging from the solo, bedroom-studio style productions of 2020-2022 pandemic times. So stoked for ya'll to listen 😎"
Indeed, "Neon Summer" heralds a new era for the band, embracing a full-bodied sound over their previous solo and bedroom-studio style compositions. It's an exciting shift from the more isolated creations of the pandemic era to the energetic collaboration reflecting the band's evolution. The band's enthusiasm for the track is contagious, and fans are likely to share their excitement for this tropical, nostalgic, summer anthem that blends the past with the present in a unique soundscape. As the song fills the airwaves, listeners will find themselves teleported to a world of sandy beaches, iridescent waters, and neon-lit summer nights.
In essence, The Sometimes Island's "Neon Summer" is not just a song, but a captivating journey — an invitation to engage physically, let go of inhibitions, and plunge into a tropical nostalgia-tinged dreamscape.