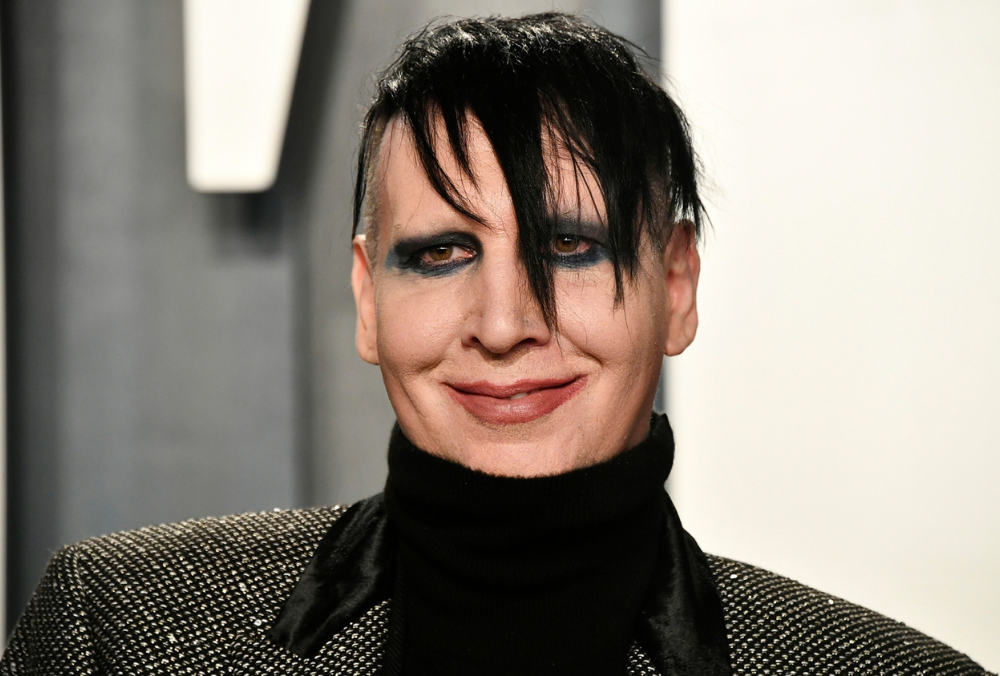 Marilyn Manson Agrees to No Contest Plea in Camerawoman Assault Case at Concert
Marilyn Manson is set to plead no contest to a charge of simple assault, specifically for allegedly blowing his nose on a camerawoman during a concert in New Hampshire back in 2019.
After the concert incident, Manson faced two Class A misdemeanor simple assault charges. He turned himself in and was released without bail almost two years later. A notice of intent filed on Monday indicated that Manson, whose real name is Brian Hugh Warner, will plead no contest to one of the charges, meaning he does not admit guilt but allows the court to impose a sentence. In return, the prosecutor will drop the second charge as part of the plea agreement.
The anticipated plea would require Manson, who is 54 years old, to serve 20 hours of community service within six months and pay a $1,200 fine, with a portion of it suspended. Additionally, he would need to remain arrest-free and inform local police of any New Hampshire performances for the next two years.
Assuming the judge accepts the plea, it is expected to be entered in Belknap County Superior Court on Thursday instead of going through the scheduled final pretrial hearing for his planned August 7 trial.
In July 2021, Manson voluntarily turned himself in to the Hollywood division of Los Angeles Police Department after reaching an agreement with the Gilford Police Department in New Hampshire regarding the assault charges. He was released on personal recognizance bail the same day.
Gilford Police Chief Anthony Burpee stated in a release that the department was pleased with Manson's decision to address the arrest warrant that had been outstanding since 2019.
The arrest warrant was issued after three concert attendees, including a security guard, reported seeing Manson spit and blow his nose on the camerawoman. At the time, Manson's attorney claimed the misdemeanor charge was pursued after the camerawoman requested $35,000 for the alleged effects on her camera equipment.
This case is separate from Manson's ongoing defamation case against ex-girlfriend Evan Rachel Wood and his girlfriend Illma Gore. In March 2022, Manson filed a lawsuit alleging that they conspired to coerce other women into making false accusations against him. He also accused them of impersonating FBI agents to further pressure the women by making them believe their families were in danger.
Manson has faced sexual assault allegations from at least 15 other women, including actress Esmé Bianco, who filed a lawsuit in 2021, which was later settled in January.