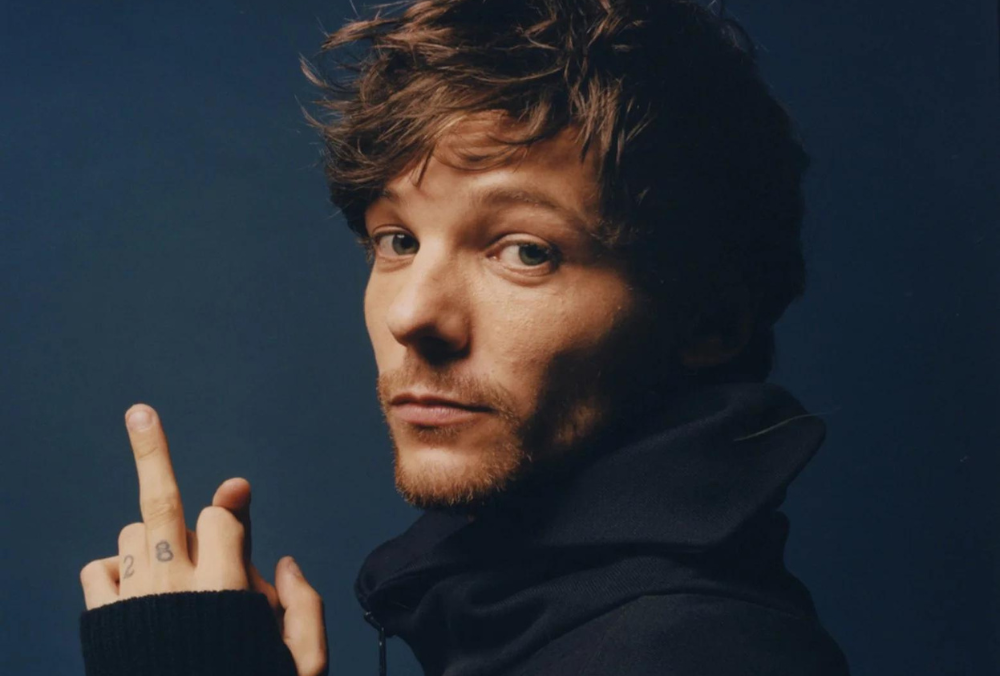 Louis Tomlinson to Release "All of Those Voices" Documentary on Paramount+ Next Month
Louis Tomlinson fans, get ready to dive deep into the world of the former One Direction member's solo career. The highly-anticipated documentary, "Louis Tomlinson: All of Those Voices," which initially premiered in theaters in March and was later live-streamed in May, is set to make its way to Paramount+ next month.
Additional Article: HAILSTORM HAVOC AT LOUIS TOMLINSON'S RED ROCKS GIG FANS INJURED
Tomlinson expressed his excitement about the documentary's release on the streaming platform, saying, "I'm really excited to announce that ALL OF THOSE VOICES will be available to stream on Paramount+. This film means everything to me, and I'm looking forward to having it out there in the world!"
Directed by Charlie Lightning, "All of Those Voices" offers an intimate look into Tomlinson's life following One Direction's indefinite hiatus in 2016. The documentary follows Tomlinson as he embarks on a solo career, touring the world, and crafting his second solo album, "Faith in the Future," released in 2022.
Narrated by Tomlinson himself, the documentary will be available on Paramount+ in the United States and Canada starting on October 4. It will subsequently become accessible to viewers in the United Kingdom, Australia, Latin America, Brazil, Italy, France, Germany, Switzerland, Austria, and South Korea on the following day.
Tomlinson's fellow One Direction bandmate, Liam Payne, attended the London premiere of "All of Those Voices" in March and took to Instagram to share his thoughts and admiration for Tomlinson. In a heartfelt post, Payne praised Tomlinson for his resilience and strength, both as a friend and an artist.
He expressed regret for not always being there for Tomlinson during challenging times and pledged to be a better friend moving forward. Payne concluded by congratulating Tomlinson on his journey and encouraging fans to watch the documentary to gain insights into the "very special man" that Tomlinson is.
With "Louis Tomlinson: All of Those Voices" hitting Paramount+ next month, fans of the British singer-songwriter will have the opportunity to gain a deeper understanding of his solo career and personal journey.