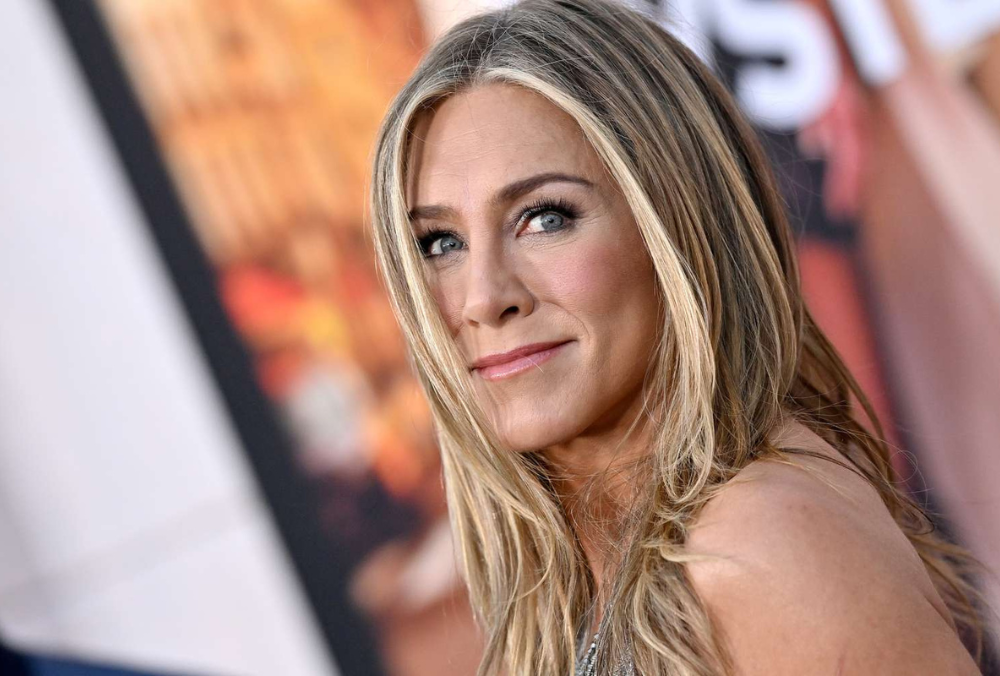 Jennifer Aniston Shares Which "Friends" Wardrobe Pieces Are Still in Her Closet
Jennifer Aniston, who is featured on the cover of the WSJ. Magazine Fall Women's Fashion issue, revealed that she has kept some iconic wardrobe pieces from her time on the TV show "Friends," which ended almost 20 years ago. Aniston, now 54, shared that she has retained a floral dress that belonged to the character Monica, played by Courteney Cox, as well as a pair of her character's red loafers.
The actress mentioned that these wardrobe pieces are more than just clothing items to her. They symbolize the advice, friendships, and life lessons that she gained from her time on the show. Aniston noted that "Friends" taught them a lot, not only in terms of acting but also in business insights.
Aniston had previously posted a photo on Instagram in the same dress she mentioned, alongside her hairstylist Chris McMillan. She highlighted the dress's sentimental value, saying that she still wears it to this day and that it fits perfectly.
Additional Article: JENNIFER ANISTON REVEALS WHY SHE AND BRAD PITT BROKE UP
In addition to discussing her wardrobe choices, Aniston also talked about her beauty routine and openness to trying new skincare procedures. She mentioned being informed about a salmon-sperm facial by an aesthetician, though she expressed skepticism about its effectiveness. However, she did believe that peptide injections could be the future of anti-aging treatments.
While Aniston doesn't always follow the latest trends, she emphasized maintaining a healthy lifestyle, enjoying meals with friends, and appreciating the occasional indulgence, such as dirty martinis in Europe.
The WSJ. Magazine's Fall 2023 Women's Fashion Issue, featuring Jennifer Aniston, will be available on newsstands starting September 2.