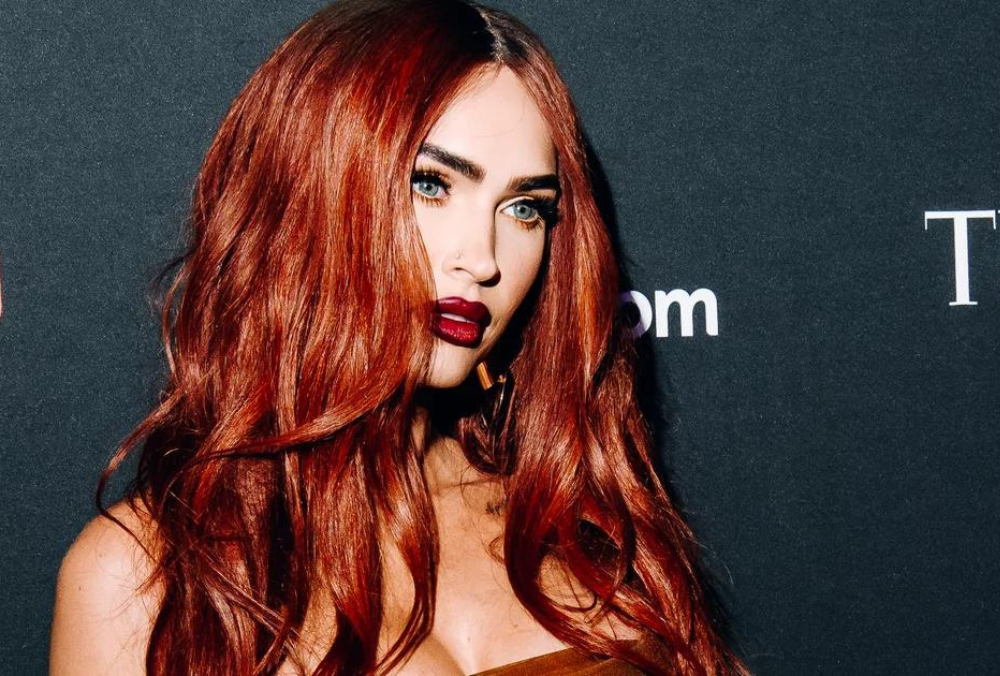 Ariel Hair: The Sizzling Red Hot Beauty Trend of Summer 2023
This summer, the hottest trend in Hollywood is Ariel hair – the vibrant shade of red that takes its name from the iconic Disney character. Stars like Megan Fox, Emily Ratajkowski, and Marsai Martin have all recently embraced this fiery look, setting the beauty world ablaze with their crimson tresses.
The resurgence of the red hair trend has been building momentum since 2021, but it seems that the recent release of "The Little Mermaid" at the end of May has breathed new life into Hollywood's obsession with this captivating color. Celebrity after celebrity is now flaunting their Ariel-approved locks, making it the go-to hairstyle for the season.
Most recently, Marsai Martin wowed her fans with a deep, crimson variation of the Ariel hair, sharing multiple selfies of her new style on Instagram on July 22. She captioned the pictures with a simple "reset," giving credit to her hairstylist Ricky Wing, who skillfully crafted the bold color and stunning blowout. The Black-ish star even showcased her new hair while lip-syncing to Sexyy Red's song "Looking For the H*es (Ain't My Fault)" on TikTok, proving her love for the vibrant hue.
Joining the Ariel hair trend, Emily Ratajkowski also underwent a dramatic transformation, trading her signature brown hair for a warm ginger shade. The model shared a selfie on Instagram, wearing a plunging black bathing suit to showcase her freshly dyed hair. Ratajkowski expressed gratitude to Kerastase for maintaining her hair's health with their Chroma Absolu products, known for their sulfate-free formulas that protect color and nourish the hair while preventing frizz.
While the trend is gaining momentum now, it's worth noting that Megan Fox was among the first to embrace the copper look. She surprised fans at an Oscars 2023 afterparty with her mesmerizing red hair, a custom shade created by colorist Jacob Schwartz using Redken's Color Gels Oils. The goal was to achieve a red hue that felt natural yet exuded drama and dimension.
Chrissy Teigen also joined the red hair club in March, refreshing her look shortly after welcoming her third child. The model and cookbook author opted for a heavily-layered auburn lob, delighting her followers with her spontaneous hair update. However, Teigen is known for her love of experimentation, and she has since returned to her classic waist-length chestnut strands.
Julia Fox deserves credit for igniting the 2023 revival of the scarlet hair trend. She took the red transformation to another level, dyeing her hair and eyebrows Jessica Rabbit red for New York Fashion Week in February. Not stopping there, she extended the fiery shade to her makeup, rocking a matching lip liner and a swipe of pink eyeshadow to complete her look. Surprisingly, Fox revealed on TikTok that she achieved the transformation on her own, using a $30 bottle of Manic Panic semi-permanent hair color cream in "Red Passion."
In the video, Julia Fox shared her simple DIY process, involving a little coconut oil along the hairline to protect the skin from staining, followed by generously applying the dye all over her hair, and leaving it on longer than recommended for a more intense effect. Thanks to her budget-friendly yet stunning transformation, Fox proved that anyone can embrace the Ariel hair trend without a pricey salon appointment.
With celebrities like Megan Fox, Emily Ratajkowski, Marsai Martin, and Julia Fox leading the way, the Ariel hair trend is undoubtedly heating up this summer, inspiring many to try out this captivating and eye-catching red hot look.