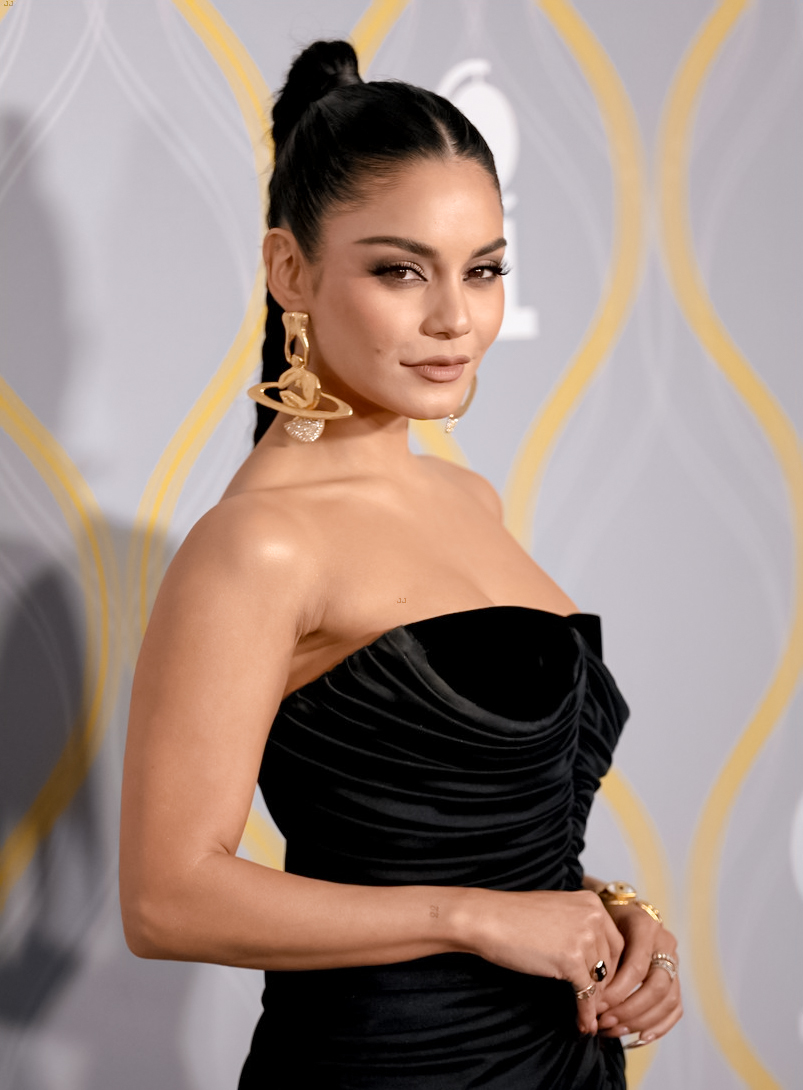 Vanessa Hudgens' Jaw-Dropping Transformation Has Lady Gaga Fans Applauding
We live for the applause after Vanessa Hudgens debuted a stunning new look. Fans were stunned when the actress, renowned for her distinctive brown hair, announced her dramatic hair transition on December 13. In a selfie captioned, "Who even is she," Vanessa debuted a short blonde 'do and bleached eyebrows. The response for many was… Lady Gaga?
"When your obsession as a teen was Vanessa Hudgens and Lady Gaga, and now Vanessa decided to dress up as Lady Gaga," one user commented. Added another, "She's giving Lady Gaga for sure!" A third, in reference to Gaga's 2013 song, "Venus," simply wrote, "Take me to your leader."
It's important to note that Vanessa has already introduced various hairstyles, having chopped her locks for her role in the 2013 movie Gimme Shelter. She practically took matters into her own hands when it came to getting the haircut.
"In the movie, my character cuts her hair," she told Access Hollywood in 2014. "And we were cutting it and it didn't look like it was cut, like I was cutting it myself, so I grabbed the scissors and started cutting my actual hair."