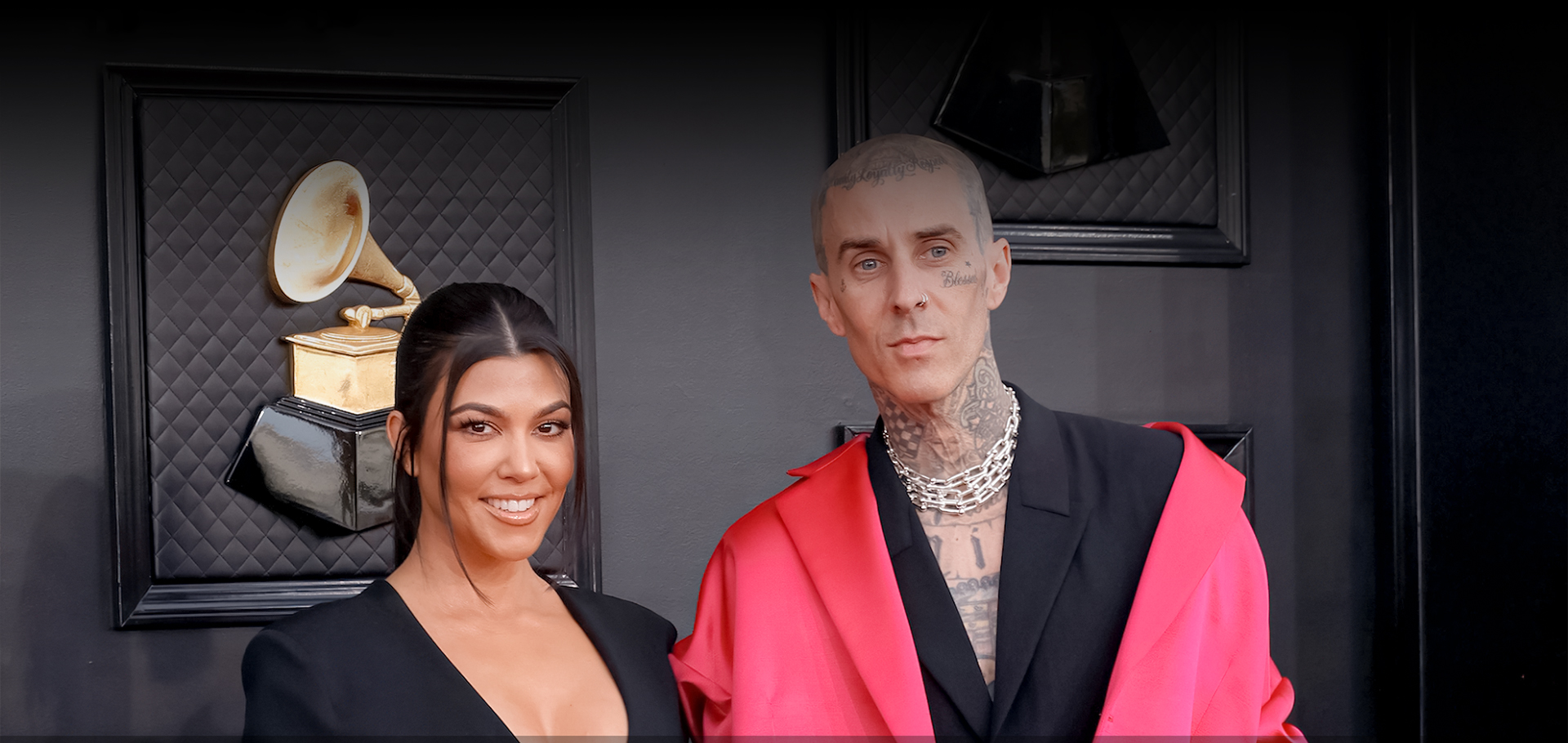 Travis Barker And Kourtney Kardashian Get Cozy On A Special Date Night!
Travis Barker and Kourtney Kardashian spent Valentine's Day relaxing. The pair began the Christmas season with a romantic visit to a luxurious desert resort with mountain views. It snowed during their visit, giving the couple plenty of snuggly time. According to Kourtney's Feb. 18 Instagram picture, which was labeled "snowed in with my Valentine," the couple spent time by a fireplace and enjoyed a candlelit game of Connect 4, as well as a walk outdoors while snow fell.
Kourtney also shared a cute snapshot of herself and Travis kissing while holding a red rose. But, the romance does not end there. "Friends yesterday, lovers today, soulmates forever," said the Blink-182 drummer in the comments area on February 18. Travis offered further peeks of his trip on Instagram earlier this week, including a bundled-up picture with Kourtney, a photo of her feet while the couple lay out in bed, and a photo of a starry sky.
Travis, who married Kourtney in a spectacular Italian ceremony in May, captioned his photos "First Valentine's Day with you as my wife. I love you."
Travis sent Kourtney a massive flower arrangement with Mickey and Minnie Mouse sculptures for Valentine's Day last year. They spent Valentine's Day 2021 together by a fireplace. But things were just getting started when they made their relationship on Instagram public two days later. In the blink of an eye, the couple celebrated their first anniversary as husband and wife.