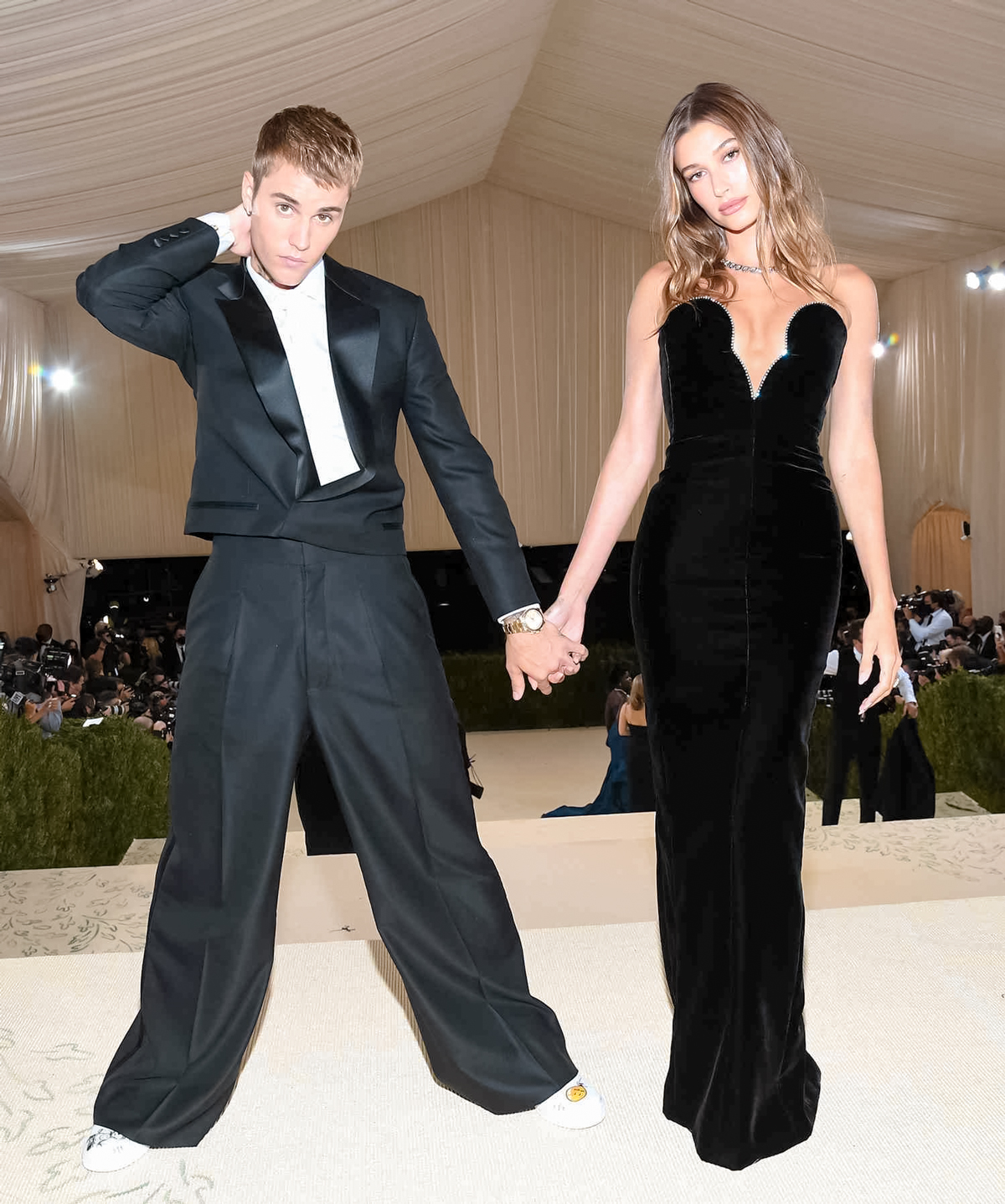 Hailey Bieber Shares Wishes Of Love For Justin Bieber
Hailey Bieber wishes her husband Justin Bieber nothing but peace, love, and joy on his 29th birthday. Hailey took to Instagram on Wednesday to honor the occasion with a touching post for Justin.
"29 never looked so good ☺️Happy Birthday to you best friend! Words couldn't possibly sum up all that you embody," the model wrote alongside a few loved-up shots of her and the "Peaches" singer. "So here's to more joy, more travel, yummy food, adventures, more peace, fun, and most of all more love. ✨🥳"
In addition to the couple's photos, the Rhode Beauty creator included a flashback shot of newborn Justin in her photo slideshow. The birthday tweet comes just days after Justin supposedly canceled the remaining dates on his Justice World Tour due to several delays.
The tour was canceled when The Utilita Arena Sheffield in the United Kingdom, where Justin was scheduled to perform, announced the postponement, informing fans, "Please note: This show has been canceled. Your refund will be processed as soon as possible & automatically to your method of payment."
Furthermore, the Ticketmaster website provides a complete list of Justin's scheduled bookings, most of which are in Europe and have all been tagged as canceled. The canceled gigs were also announced on the Justice Tour Updates Twitter account, along with comprehensive instructions on how fans could have their tickets returned for the shows they'd be missing.
After catching COVID-19, Bieber postponed his tour for the first time a year ago. Nevertheless, in October, Bieber revealed that the balance of his Justice World Tour would be postponed. He conveyed the matter to his admirers the next month.
"Earlier this year, I went public about my battle with Ramsay Hunt syndrome, where my face was partly paralyzed," Bieber, who was diagnosed with the disorder back in June, wrote in a statement. "As the result of this illness, I was not able to complete the North America leg of the Justice Tour."
September 7, 2022
"It took a real toll on me," he wrote. "This past weekend, I performed at Rock in Rio and I gave everything I have to the people in Brazil. After getting off stage, the exhaustion overtook me and I realized that I need to make my health the priority right now. So I'm going to take a break from touring for the time being. I'm going to be OK, but I need time to rest and get better."
Justin continued, "I've been so proud to bring this show and our message of Justice to the world. Thank you for your prayers and support throughout all of this! I love you all passionately!"