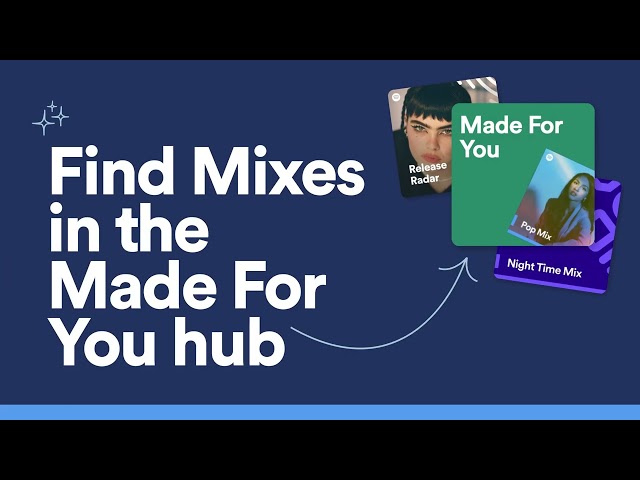 Spotify unveils 'Niche Mixes,' customized playlists for every mood.
Last month, Spotify introduced DJ, an AI-powered program that generates personalized playlists for users. Continuing to expand its range of personalized experiences, the streaming service has now released another feature called Niche Mixes.
Niche Mixes is an extension of Spotify Mixes, which already offers personalized playlists based on mood, genre, and decade. Niche Mixes is a set of tens of thousands of playlists based on even more specific categories. Examples of Niche Mixes currently offered include a Feel Good Morning Mix, an '80s Running Mix, and a Driving Singalong Mix.
To access a Niche Mix, users can simply go to the Made For You hub within the Search tab. Spotify will recommend 5-10 Mixes it thinks a user will like. Alternatively, users can search for a specific "activity, vibe, or aesthetic" followed by the word "mix" to generate a playlist.
Spotify promises a combination of familiar classics and new cuts to keep things fresh. Each Mix will update daily to deliver a rotating assortment of great tracks.
Niche Mixes is a playful and personalized way to enjoy curated playlists. Users can now enjoy a playlist for any specific mood or activity they want, thanks to the extensive and ever-expanding library of playlists on offer. This feature demonstrates Spotify's commitment to delivering the best possible listening experience for its users.