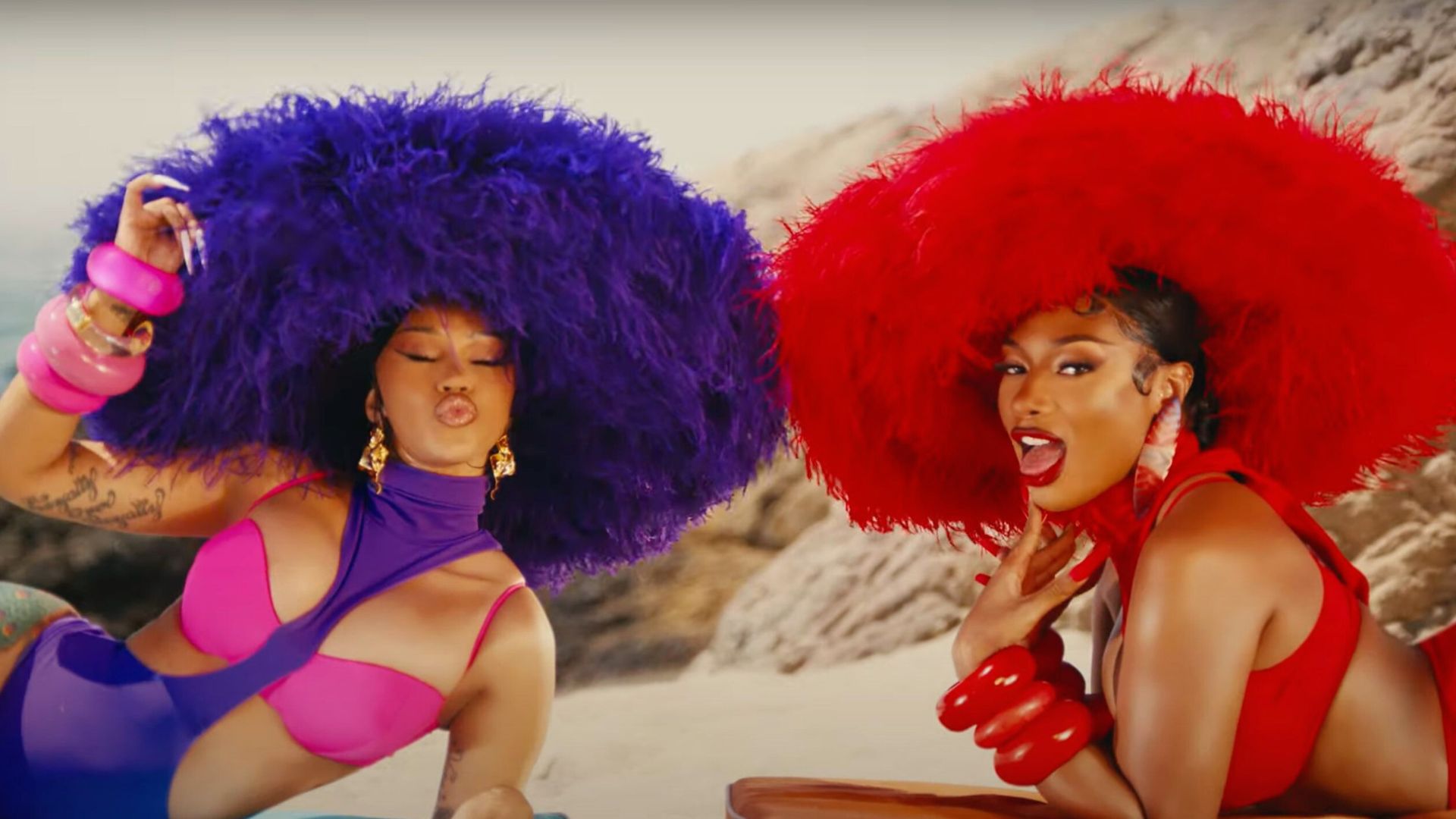 Will Cardi B and Megan Thee Stallion Collaborate on a Joint Project?
In a recent interview with Complex, Megan Thee Stallion sparked speculation about the possibility of her and Cardi B teaming up for a joint project after their previous successful collaborations. However, before fans jump to conclusions, it's essential to dissect what Megan actually said.
Megan mentioned that she has already worked on two songs for Cardi B, and they are in a creative space where they both have a clear idea of which songs they want each other to feature on. This natural synergy between them has led to discussions about potentially creating an EP together. Megan stated, "So if she wanted to do a little EP, I would definitely be so down to do that, but we are making enough music to already have that."
Megan Thee Stallion and Cardi B might release a joint EP together followed by a tour. 👀 pic.twitter.com/IJ8spAzONb

— Cardi B | Updates (@updatesofcardi) September 19, 2023
While this revelation has excited fans, it doesn't necessarily mean that Cardi B and Megan Thee Stallion have immediate plans to release a joint project. Cardi B has a busy schedule ahead, including the release of her follow-up to her debut studio album, Invasion Of Privacy. Additionally, she has announced plans for a joint mixtape with her husband Offset and an album in Spanish. These commitments suggest that her plate is quite full at the moment.
However, the undeniable chemistry between Cardi B and Megan Thee Stallion has left fans hopeful that a joint project could materialize in the future. Given their track record of successful collaborations, such an endeavor would undoubtedly garner significant attention and enthusiasm from music listeners. Until then, fans will have to wait patiently to see if these two dynamic artists decide to embark on a musical journey together.