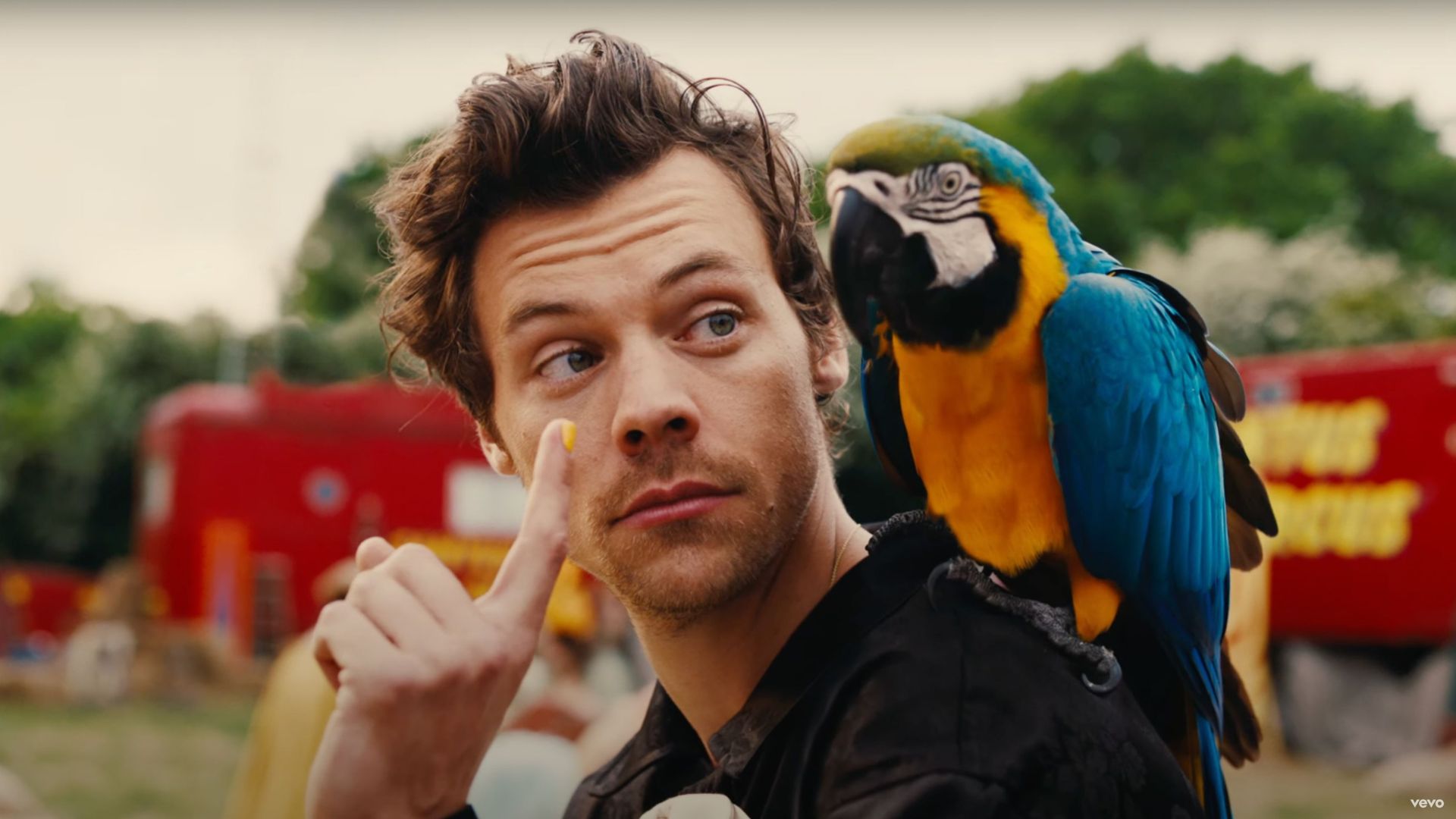 Circus Extravaganza: Harry Styles Dazzles in "Daylight" Music Video
Harry Styles, the Grammy-winning artist, has unveiled the music video for "Daylight," a track from his 2022 album, Harry's House. In the video, Styles takes on the role of a circus performer, walking a tightrope, dodging knives, and even being shot out of a cannon. Throughout the video, he engages in various circus activities, like hanging out with a colorful bird, lifting a comically large dumbbell, and riding a horse.
"Daylight" is the fifth single and music video released from Harry's House, following "As It Was," "Late Night Talking," "Music for a Sushi Restaurant," and "Satellite." Interestingly, this is the second music video produced for the song. In a DIY version created on The Late Late Show with James Corden, Styles and Corden went door-to-door in Brooklyn, looking for an apartment to use as a set. They eventually found four roommates willing to lend their sunny apartment for the shoot.
Styles humorously quipped about his change of circumstances, moving from starring in a Christopher Nolan movie to filming in a bathtub for Corden's video. In the end, the girls from the apartment joined Styles as extras for the music video, and the segment concluded with the full video featuring Styles doing his best Mick Jagger impression and partying with a zebra while eating pizza.
The "Daylight" music video showcases Harry Styles' creative and playful spirit, and it adds to the allure of his latest album, Harry's House. Fans are thrilled with the release, and it further cements Styles' position as an innovative and captivating artist.