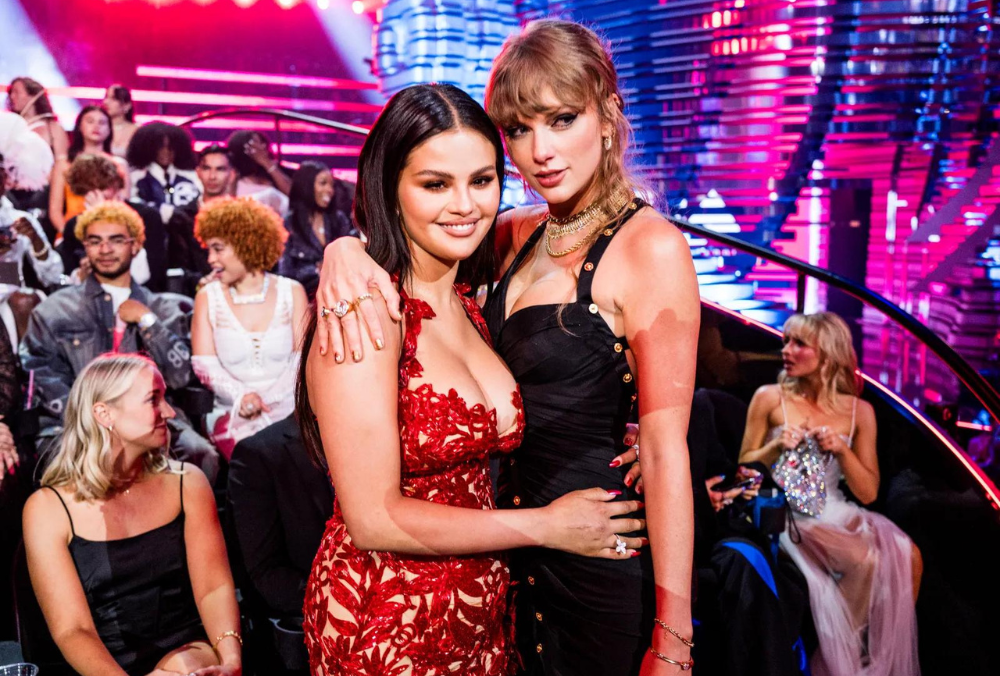 Taylor Swift and Selena Gomez: The Unbreakable BFF Bond
In a world often filled with feuds and controversies, it's heartwarming to witness genuine friendship in the spotlight. Taylor Swift and Selena Gomez, two iconic pop stars, are continuing to demonstrate the power of their unwavering best-friend bond.
Fresh from their reunion at the VMAs, Taylor Swift and Selena Gomez recently shared a cozy dinner together. The highlight of their get-together? Capturing the moment with a couple of best friend selfies, of course. Selena Gomez promptly shared these snapshots on her Instagram, accompanied by a caption that reads, "Thas my best frien -she a real bad." The caption playfully references the lyrics of Saweetie and Doja Cat's hit song, "Best Friend."
Both Taylor Swift and Selena Gomez are renowned for their extensive networks of close friends. Swift's squad includes names like Jack Antonoff, Gigi Hadid, and Blake Lively, while Gomez is part of a "throuple" with Brooklyn and Nicola Peltz-Beckham. Despite these wide-ranging friendships, nothing can replace the special connection they share. Swift and Gomez consistently uplift each other on their social media platforms, demonstrating their unwavering support.
Their public displays of affection for one another are heartwarming. After Gomez released her song "Single Soon," Swift shared the music video on her Instagram Stories with a touching caption: "When ur bestie is the bestest," as reported by E! News. Gomez reciprocated the love by attending Swift's Eras Tour show and expressing her gratitude on Instagram: "Thank you bestie for having me and my sissy transport into your mystical, euphoric, and special world. Proud to know you! love you forever and always."
In a world where celebrity friendships can be fleeting, Taylor Swift and Selena Gomez's enduring bond shines as a testament to the strength of genuine friendship. Their heartwarming moments together and public displays of support remind us all of the importance of cherishing our closest friends.
The friendship of Taylor Swift and Selena Gomez remains undefeated, setting a beautiful example of what true best friends can achieve together.