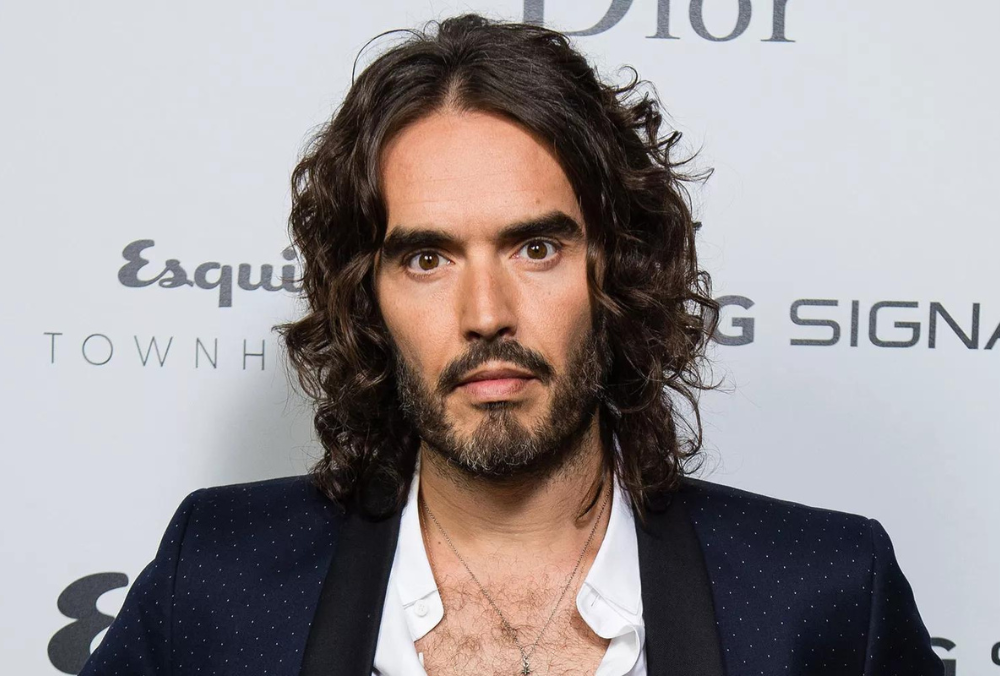 Russell Brand Faces Second U.K. Police Investigation Following New Harassment and Stalking Allegations
Comedian and actor Russell Brand is currently under investigation by Thames Valley Police in the U.K. following allegations of harassment and stalking. This investigation comes after a woman recently came forward with "new information" related to incidents that date back to 2018. It's reported that the same woman had previously made allegations against Brand to the police between 2018 and 2022, but no action was taken at that time.
Thames Valley Police released a statement acknowledging the new information and stated that they are currently investigating the allegations. As it's an ongoing investigation, they refrained from making further comments. Representatives for Russell Brand have not responded to requests for comment on this matter.
This investigation follows a joint investigation by U.K. outlets The Times and Channel 4's Dispatches, which uncovered accusations of rape, sexual assault, and physical and emotional abuse made against Russell Brand by multiple women. These alleged incidents reportedly occurred between 2006 and 2013, during Brand's time as a presenter for BBC Radio 2, Channel 4, and as an actor in Hollywood films.
Additionally, Brand has recently faced accusations of exposing himself to a woman and making light of it during a broadcast on his BBC Radio 2 show in 2008. BBC News reported this incident on September 22, 2023. The report stated that BBC management was informed about the incident in 2019, but no formal action was taken.
In response to these allegations, three of Russell Brand's stand-up comedy show dates were postponed. Brand took to Instagram on September 16 to address the allegations, describing them as "extremely egregious and aggressive attacks" and asserting that he "absolutely refutes" the claims. He also mentioned that the allegations relate to a period when he was very promiscuous, but he insisted that all his relationships were consensual.
For individuals seeking support or information related to sexual assault, the National Sexual Assault Hotline at 1-800-656-HOPE (4673) or the website rainn.org is available for assistance.