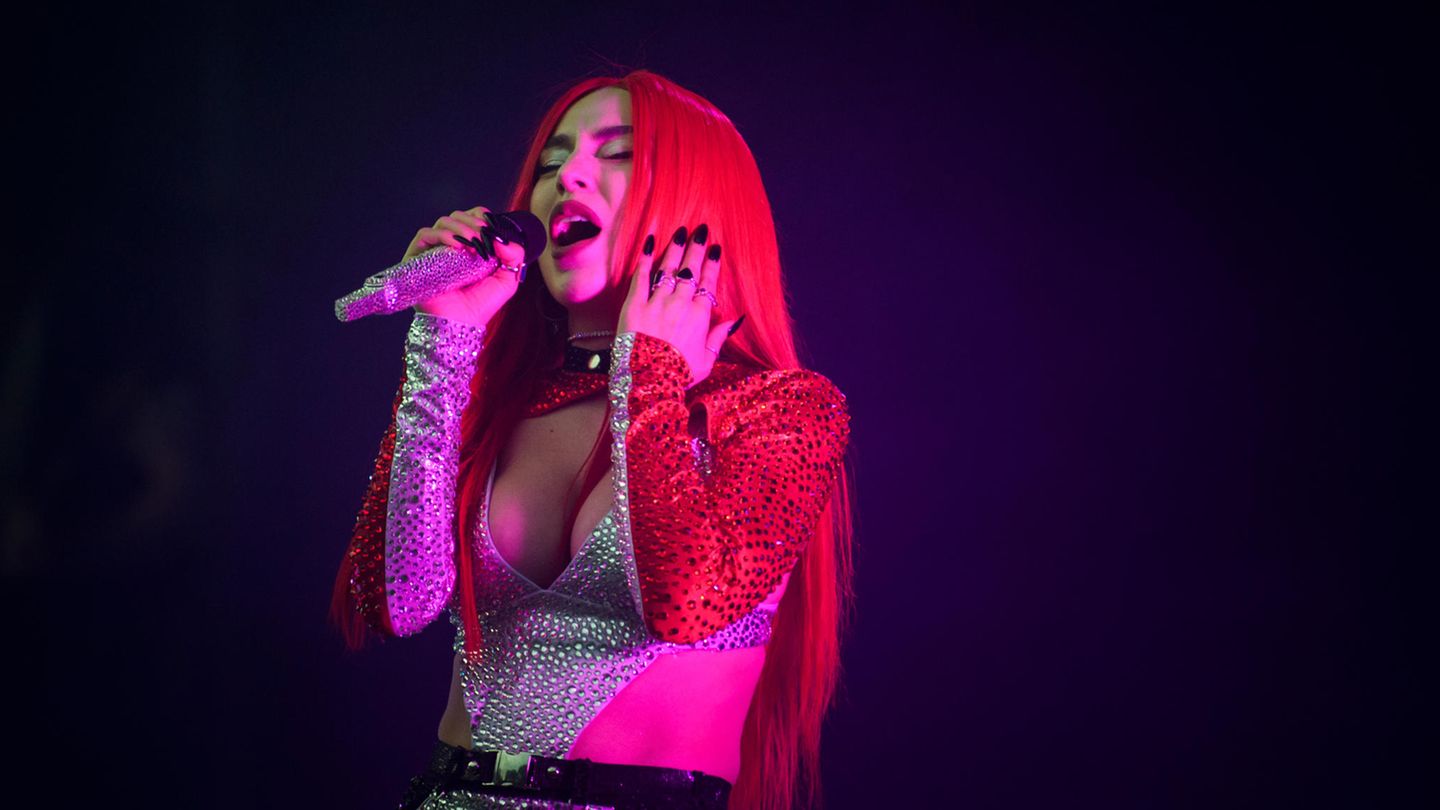 Pop Star Ava Max Assaulted on Stage in L.A.
Ava Max, the chart-topping pop sensation, was unexpectedly attacked during her electrifying L.A. performance on Tuesday night. In a shocking turn of events, a man trespassed the stage and assaulted the artist, leaving her visibly shaken.
"He slapped me so hard," the singer tearfully described during her Instagram Live session after the show.
He slapped me so hard that he scratched the inside of my eye. He's never coming to a show again 😡😡thank you to the fans for being spectacular tonight in LA though!!❤️

— AVA MAX (@AvaMax) June 21, 2023
The incident took place during the concert at the famous Staples Center. As Max was belting out tunes from her latest album "Heaven & Hell", a disruptive figure breached security barriers, charging onto the stage. The unidentified man proceeded to strike the singer before he was apprehended by security personnel.
In a later Twitter post, the "Sweet but Psycho" singer thanked her fans for their outpouring of support, affirming her resilience amidst such an unsettling event.
"I want to thank my Avatars for the overwhelming love and support. This incident will not deter me from doing what I love. You guys give me strength."
Someone jumped on stage at the end of tonight's show in Los Angeles.

This is a reminder that this behavior is unacceptable. Sending all our love to Ava and her crew. pic.twitter.com/Rs0IFSn2Xp

— Ava Max Source (@SourceAvaMax) June 21, 2023
The Atlantic Records label, representing Ava Max, also released an official statement expressing their concern for the artist's wellbeing and pledging to tighten security measures at future events.
Ava Max: A Glittering Star in the Pop Universe
Ava Max is an American singer and songwriter who rose to international fame with her breakthrough single, "Sweet but Psycho" in 2018. Her unique sound, blending contemporary pop with a nostalgic 80s vibe, has made her a favorite among critics and fans alike. Her debut album "Heaven & Hell", launched in 2020, was widely acclaimed, affirming Max's position as a vital force in the pop music scene.
Source:
This information was gathered from Ava Max's official Instagram and Twitter accounts, as well as from an official statement from her record label, Atlantic Records.
FAQ
1. What happened to Ava Max during her L.A. concert?
During her concert at the Staples Center, a man breached security and struck Ava Max, causing the show to be momentarily disrupted.
2. How did Ava Max respond to the incident?
Ava Max addressed the incident on her social media channels, thanking fans for their support and affirming her resilience in the face of such an event.
3. What actions will be taken in the future to prevent such incidents?
Atlantic Records, Ava Max's record label, has promised to tighten security measures at future events.