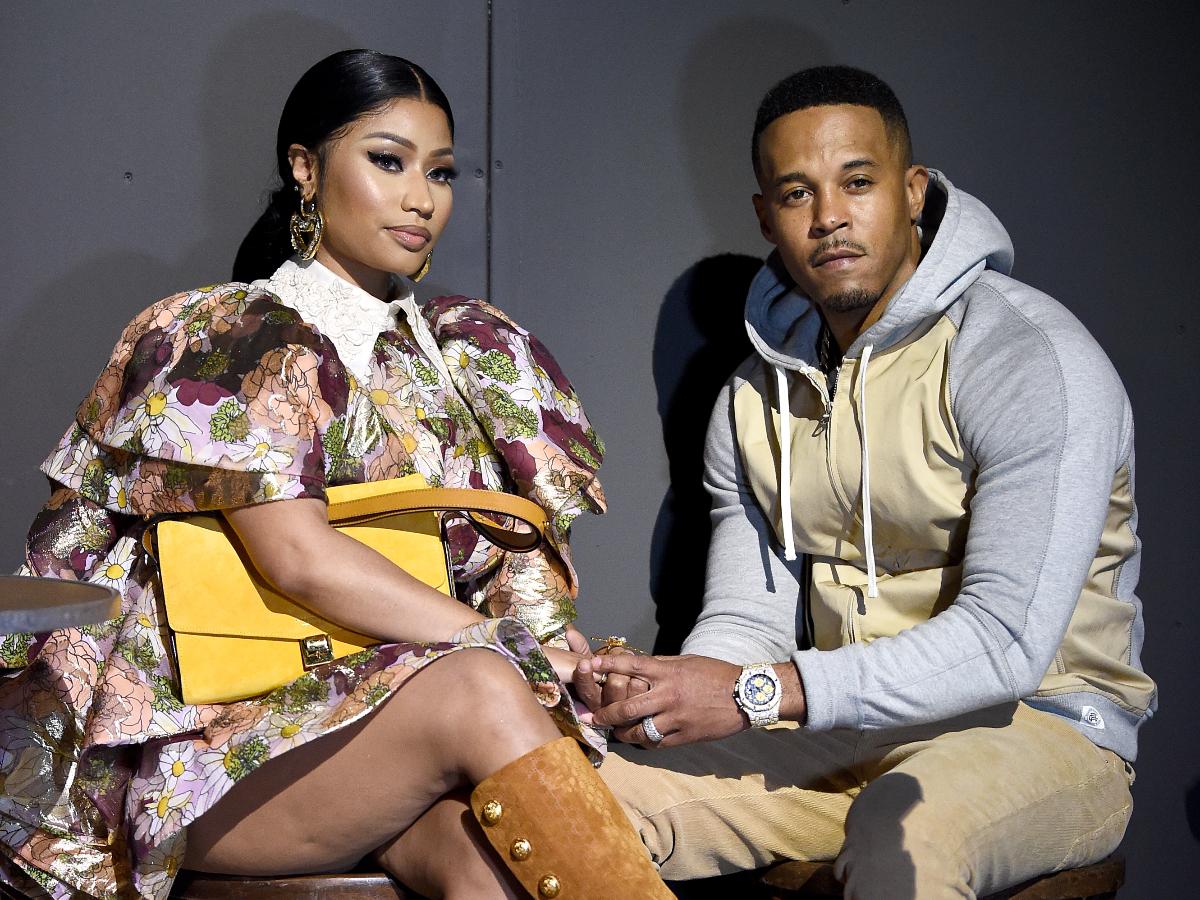 Court Denies Nicki Minaj's Motion Against Lawyer of Husband's Rape Accuser Over Alleged Defamatory Remarks
Nicki Minaj may boast about not having any musical competition, but the "Red Ruby Da Sleeze" rapper recently experienced a minor setback in the court of law. Although the songwriter secured a default judgment in February against a YouTuber who failed to respond to her defamation lawsuit, according to Vibe, Minaj's luck did not carry over in her defamation case against lawyer Tyrone Blackburn.
The outlet reports that the musician's motion to sanction Blackburn, the legal representative for her husband Kenneth Petty's rape accuser (Jennifer Hough), was denied by the East New York judge presiding over the case.
In a statement to the court obtained by AllHipHop, Judge James R. Cho stated, "The court does not find Hough's decision to pursue a motion for default judgment against [Nicki] sanctionable, notwithstanding [Nicki's] claim that the motion lacked merit."
Judge Cho continued, "Here, [Hough] did not have an obligation to withdraw her motion for default judgment against Nicki simply because counsel for [Nicki] considered the motion 'frivolous.'"
However, the judge emphasized that Hough's attorney still has a long way to go in this ongoing battle. "Blackburn should not take the denial of the motion for sanctions as in any way endorsing his behavior," said Judge Cho.
The rapper and her husband have been embroiled in a legal battle with Hough since she filed a lawsuit against the couple in August 2021. In her suit, Hough accused them of defamation and witness intimidation. Minaj has consistently denied the allegations.
The case has reportedly escalated to the point that, according to the outlet, in December 2022, a judge allegedly ordered Petty and Hough to reach a settlement, but that has yet to occur.