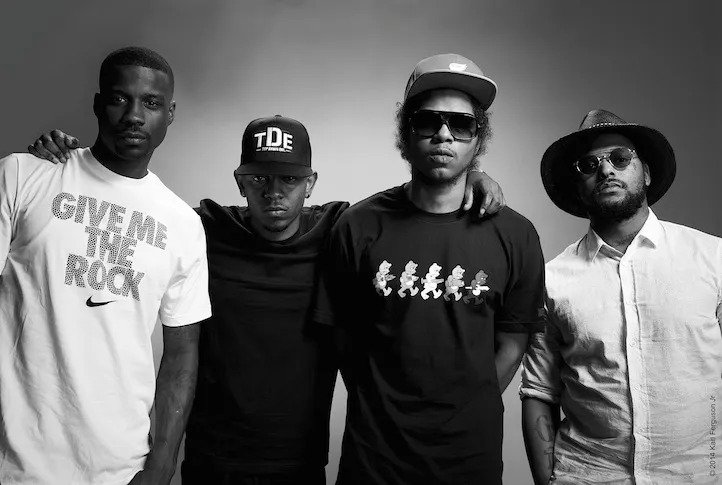 "Top Dawg Tiffith Discusses the Likelihood of a Black Hippy Reunion"
Anthony "Top Dawg" Tiffith, the founder of Top Dawg Entertainment, recently shared his thoughts on the possibility of a Black Hippy reunion. Black Hippy is a supergroup comprised of TDE artists Ab-Soul, Jay Rock, Kendrick Lamar, and ScHoolboy Q.
In response to a fan's tweet about the potential reunion, Top Dawg hinted that an album or EP could potentially be in the works. He added, "[T]hey owe y'all an album or EP," sparking excitement among fans who have been eagerly anticipating a Black Hippy release.
Although the group never officially released a full album, they have collaborated on several tracks, including a remix of ScHoolboy Q's "That Part" and remixes of Kendrick Lamar's "Swimming Pools" and "The Recipe," as well as Jay Rock's "Vice City." Despite their successful collaborations, the four artists have since pursued individual projects, with Kendrick Lamar no longer part of TDE.
Fans have been hoping for a Black Hippy reunion for years, and Top Dawg's recent comments have reignited speculation and anticipation. However, given the artists' individual commitments and Lamar's departure from TDE, it remains to be seen whether a full Black Hippy album or EP will ever be released.
Regardless of whether or not a Black Hippy reunion happens, the individual members of the group continue to thrive in their solo careers. Each artist has continued to release critically acclaimed music and collaborate with other prominent musicians in the industry. Fans can look forward to continued success from Ab-Soul, Jay Rock, ScHoolboy Q, and Kendrick Lamar, whether or not they come together for another Black Hippy project.
I think they we will….. they owe y'all an album or Ep .. https://t.co/zkRBneQc6O

— TOP DAWG #TDE (@dangerookipawaa) March 27, 2023