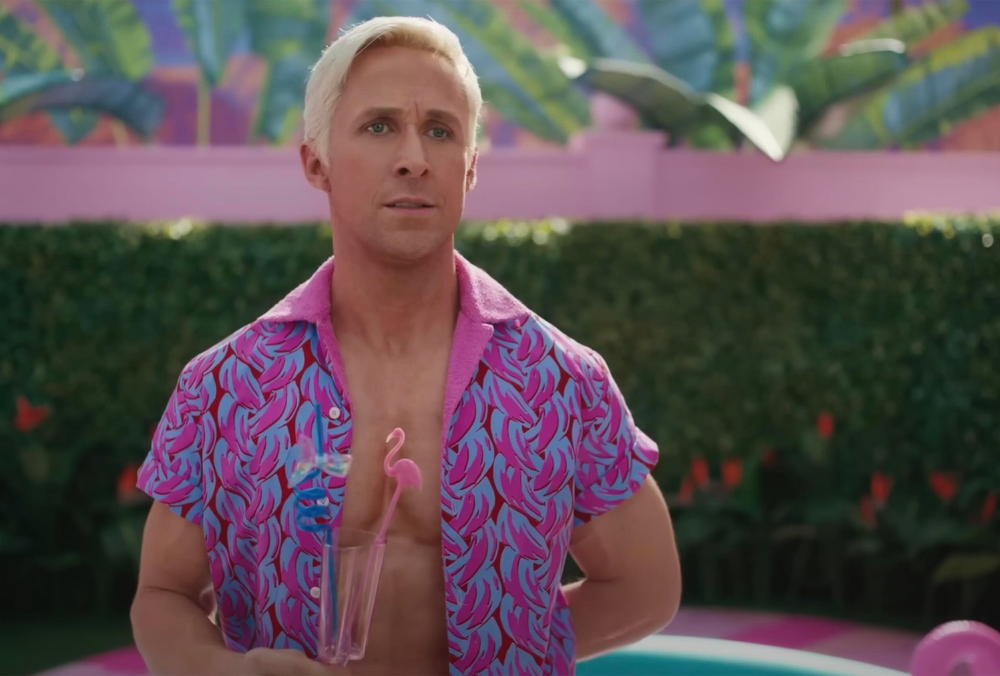 Ryan Gosling 's "I'm Just Ken" Soars to Billboard Hot 100 Chart
Ryan Gosling 's musical talents have earned him a spot on the prestigious Billboard Hot 100 chart. The actor's catchy and hilarious ballad, "I'm Just Ken," featured in the Barbie movie, has made its mark at No. 87. This achievement marks Gosling's first-ever entry on the Hot 100, showcasing his versatility beyond the silver screen.
"I'm Just Ken" is part of the Barbie movie's soundtrack, which has also made an impressive debut. The album secured the second spot on the Billboard 200 albums chart this week, alongside top artists like Dua Lipa, Sam Smith, and Billie Eilish.
The infectious song is not the only musical endeavor Gosling took on for the film. He also recorded a cover of Matchbox Twenty's hit track, "Push," displaying his musical prowess during a humorous moment in the movie, accompanied by other Kens, such as Simu Liu and Kingsley Ben-Adir.
The creative genius behind "I'm Just Ken," music producer Mark Ronson, shared that he instantly connected with Gosling's portrayal of Barbie's beloved companion. Ronson, inspired by the lovable but relatable character, penned the power ballad, capturing the essence of Ken's journey in search of love and recognition.
Gosling's admiration for the song led to him not only agreeing to lend his vocals but also requesting to perform it within the movie. Director Greta Gerwig loved the track so much that she even reworked a pivotal scene to showcase Gosling's remarkable vocal talent.
Ronson praised Gosling's ability to strike the perfect balance between genuine emotion and playful absurdity in his performance, ensuring the song remained heartfelt and authentic.
With his chart entry on the Billboard Hot 100 and his impressive musical background, including his Oscar-nominated performance in "La La Land" and his work with the rock duo Dead Man's Bones, Ryan Gosling continues to demonstrate his prowess as both an actor and a vocal powerhouse.
Barbie enthusiasts and music lovers alike can now catch the film in theaters and enjoy Gosling's delightful rendition of "I'm Just Ken."