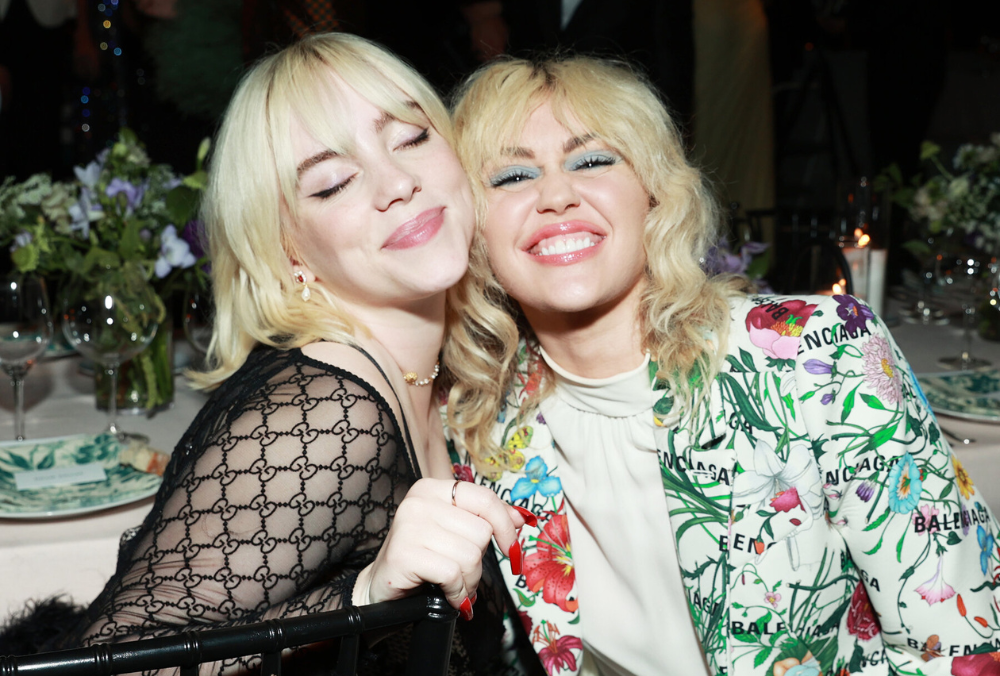 Miley Cyrus Expresses Desire for a Future Collaboration with Billie Eilish
In a recent interview with the Mirror, pop sensation Miley Cyrus reiterated her admiration for fellow artist Billie Eilish, expressing her desire for a potential collaboration in the future. While this isn't the first time Cyrus has showered praise upon the "What Was I Made For" singer, her latest remarks underline her genuine appreciation for Eilish's unique artistry.
During the interview, Miley Cyrus didn't hold back her admiration for Billie Eilish, labeling her as "one of the coolest artists out there at the moment." Cyrus was deeply impressed by Eilish's authenticity and her unwavering commitment to her artistic vision.
Cyrus remarked, "What impressed me so much is that she is already an authentic artist. She knows exactly the story she wants to tell and exactly the message she wants to express in her work. I'm in total awe of her." She contrasted her own experiences, revealing that at Eilish's age, she was still navigating her identity as an artist while being significantly influenced by external factors.
Cyrus' admiration for Billie Eilish dates back to at least June 2021, when she planted the seed for a potential collaboration during an interview with British Vogue. When asked about artists she'd like to work with, Cyrus had said, "There are always new emerging artists that are super interesting. I love Billie Eilish. I think she's just the coolest. I love her, her messaging. I'd love to work with her."
As of now, Billie Eilish has yet to respond to Cyrus' enthusiastic call for a collaboration.
If this collaboration becomes a reality, it would undoubtedly be a thrilling moment for fans of both artists. The union of Miley Cyrus and Billie Eilish, each celebrated for their unique style and powerful messages in their music, could lead to a mesmerizing musical partnership that leaves a lasting impact on the music industry.
As the world eagerly awaits a response from Billie Eilish, the possibility of these two influential artists joining forces in the studio is a tantalizing prospect for music enthusiasts everywhere.