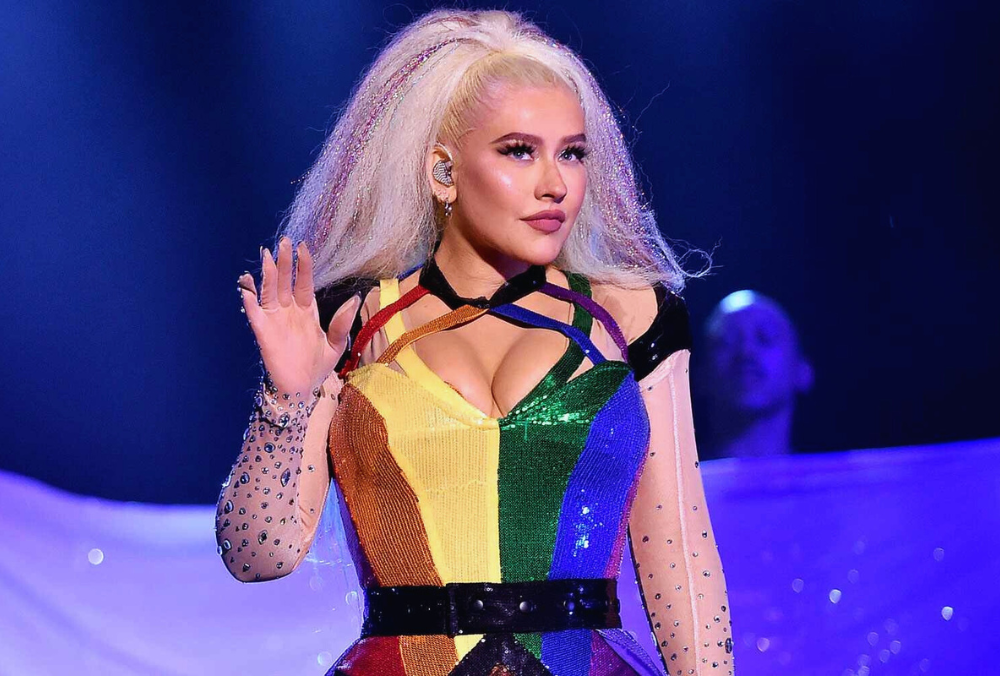 Latto and Christina Aguilera Collab in a Spectacular Just Eat Ad
Rising hip-hop star Latto, formerly known as Mulatto, has joined forces with pop icon Christina Aguilera for an electrifying collaboration. The two powerhouse vocalists recently lent their talents to a Just Eat ad, and the result is nothing short of mesmerizing.
In an Instagram Reel shared by Latto and Just Eat, the UK-based online food delivery brand, the artists are seen in a regal setting, adorned in Victorian-era gowns and exquisite jewels. The opulent mansion they perform in could easily pass as a museum, setting the stage for a jaw-dropping musical experience.
Latto, known for her confident and impactful flow, effortlessly blends her signature style with the legendary operatic range of Christina Aguilera. The result is a harmonious fusion of hip-hop and opera that is bound to leave listeners in awe.
As they sing, Latto kicks off the performance with her distinctive rapping style, offering a playful twist on the subject matter: "Did somebody say just eat? / Oh, you thought it was just burgers and fries? / They got more flavors than you tasted or you heard in your life / Ooh, this is what the app do / It ain't only fast food / Switchin' styles like opera to rap, too / Yummy!"
Latto manages to make Just Eat's expansion into grocery delivery sound as captivating as her previous hard-hitting bars about more profound subjects. She sprinkles her signature lyricism with lines like "I'm a bad girl but my takeout's badder / What you mean, dude? I could cop a taco platter."
But the grand finale is left to Christina Aguilera, whose soaring falsetto reaches such astonishing heights that it shatters a chandelier, showcasing the extraordinary vocal prowess that has made her a global icon.
This collaboration is a testament to the versatility and talent of both Latto and Christina Aguilera, showcasing their ability to seamlessly transition between genres and create a mesmerizing musical experience. Just Eat's decision to invest in this extraordinary ad is undoubtedly money well spent.
For those who appreciate a fusion of hip-hop and opera, this ad promises a treat for the ears and a visual spectacle that matches the brilliance of the music. Don't miss the opportunity to witness this extraordinary collaboration; watch the Reels below.