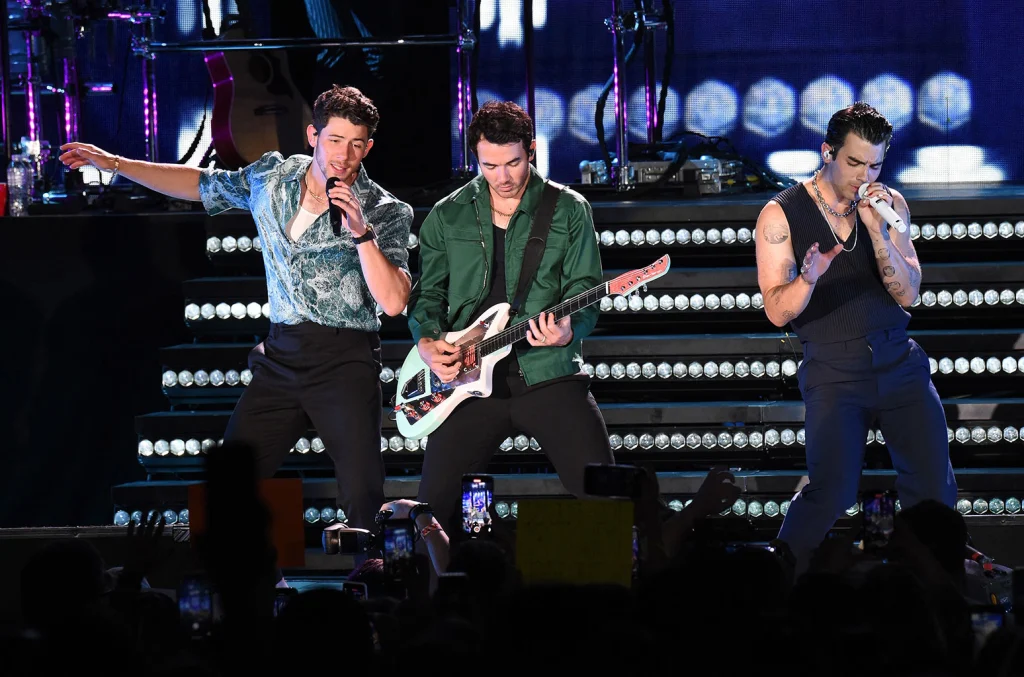 Jonas Brothers Announce "Five Albums, One Night" North American Tour 2023
The Jonas Brothers are going on a North American tour in 2023, playing five albums in one night. The brothers will play their first two albums, "It's About Time" and "Jonas Brothers," as well as "A Little Bit Longer," "Lines, Vines and Trying Times," and "Happiness Begins." The tour will start on August 23 in Las Vegas and end on October 27 in Los Angeles.
The brothers will perform at various arenas across the country, including Madison Square Garden in New York and the Hollywood Bowl in Los Angeles. The tour will also feature special guest Kelsea Ballerini.

In a statement, the Jonas Brothers expressed their excitement about the upcoming tour and thanked their fans for their continued support. They also encouraged their fans to get vaccinated and follow safety protocols in light of the ongoing COVID-19 pandemic.

Tickets for the tour will go on sale on May 13. The Jonas Brothers previously went on a reunion tour in 2019, which was their first tour in nearly a decade.