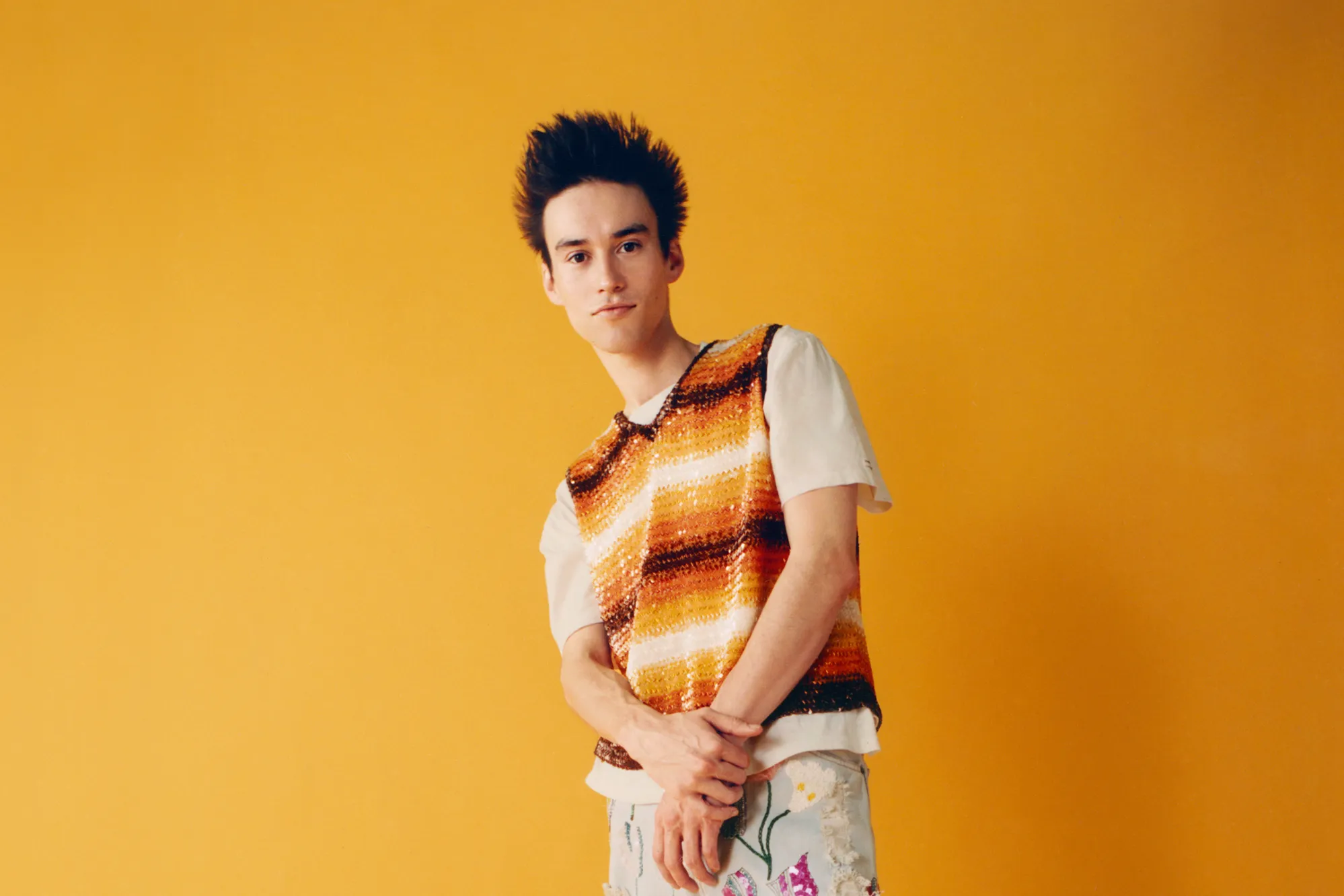 Jacob Collier's Stunning Performance of "The Sun Is In Your Eyes" 
Jacob Collier is a musical prodigy who can play over 30 instruments, sing in multiple languages, and create stunning harmonies with his own voice. He is also a Grammy-winning artist who has collaborated with legends like Quincy Jones, Herbie Hancock, and Hans Zimmer. On September 13th, 2023, he will perform with the LA Philharmonic Orchestra at the iconic Hollywood Bowl, showcasing his eclectic and innovative style.
One of the songs he will perform is "The Sun Is In Your Eyes", a beautiful ballad from his fourth album Djesse Vol. 3. The song features his signature vocal layering and emotional lyrics, expressing the pain of letting go of someone you love. In February 2023, he recorded a live version of the song at the Hollywood Bowl, with just his guitar and his voice. The video was released on YouTube and received rave reviews from fans and critics alike.
The live version of "The Sun Is In Your Eyes" showcases Collier's talent and versatility as a musician. He plays a five-string guitar with ease, creating rich chords and melodies. He sings with passion and nuance, conveying the depth of his feelings. He also uses a loop pedal to create a chorus of harmonies with himself, adding texture and complexity to the song. The result is a stunning performance that captivates the listener.
Collier's performance of "The Sun Is In Your Eyes" at the Hollywood Bowl is a preview of what he will bring to the stage on September 13th. He will be joined by his band and the LA Philharmonic Orchestra, creating a spectacular musical experience for the audience. He will also perform songs from his other albums, such as Djesse Vol. 1, Djesse Vol. 2, and Djesse Vol. 4, which span genres from jazz to classical to pop. Collier's music is a celebration of diversity, creativity, and joy.
About Jacob Collier
Jacob Collier is a British singer, songwriter, composer, producer, and multi-instrumentalist. He rose to fame in 2011 when he posted videos of himself singing covers of popular songs on YouTube, using a split-screen technique to create intricate vocal arrangements. He soon caught the attention of Quincy Jones, who became his mentor and manager.
Collier has released four albums as part of his Djesse project, which explores different musical styles and collaborations. He has won five Grammy Awards for his work, including Best Arrangement (Instrumental or A Cappella) for "Moon River", Best Arrangement (Instruments and Vocals) for "All Night Long", Best R&B Performance for "He Won't Hold You", and Album of the Year for Djesse Vol. 3.
Collier is known for his innovative use of technology and music theory in his compositions and performances. He often uses a device called the Harmonizer, which allows him to manipulate his voice in real time and create harmonies with himself. He also experiments with microtonality, polyrhythms, and modulation in his music.
Collier is an inspiration to many musicians and fans around the world. He has collaborated with artists such as Tori Kelly, Daniel Caesar, Mahalia, Ty Dolla $ign, Coldplay, SZA, Herbie Hancock, Hans Zimmer, and many more. He has also performed at prestigious venues such as the Royal Albert Hall, the Montreux Jazz Festival, and the Hollywood Bowl.