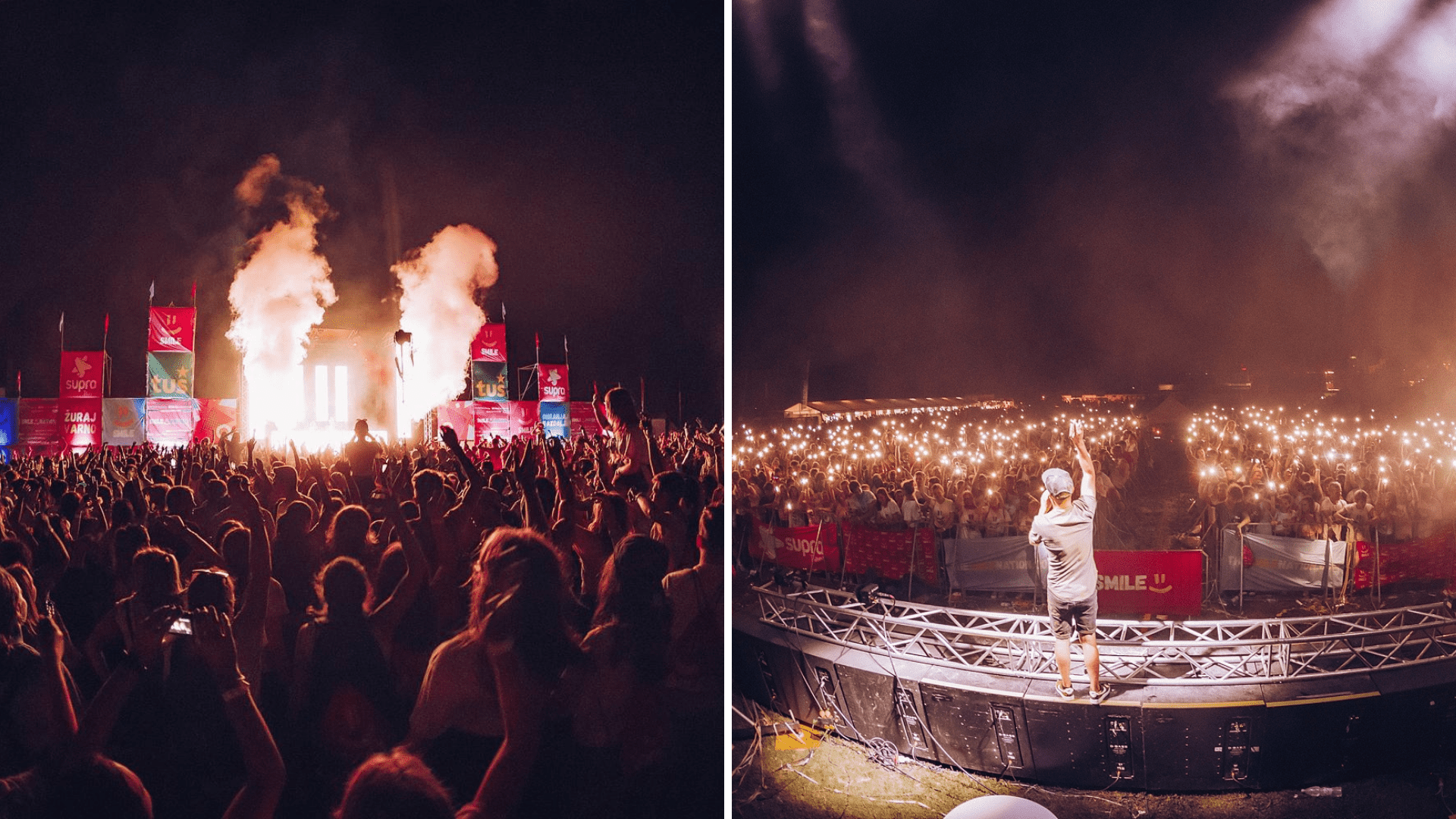 Hardwell and Quintino team up once again to release high-energy techno track 'Sloopkogel' – Listen Now
Dutch DJ and producer Hardwell has recently unveiled his latest collaboration with fellow Dutchman Quintino, 'Sloopkogel,' through the third of six doors on his website. The single follows his previous releases 'Twisted' with Will Sparks and 'Balança' with VINNIE, and marks the fifth time the two artists have worked together. The title 'Sloopkogel' translates to "wrecking ball," and the track delivers a powerful, energetic sound that's sure to get fans moving.
The opening bars of 'Sloopkogel' are full of dynamic synths and a hard-hitting, four-on-the-floor techno rhythm, which gradually build in intensity. The track then drops off, leaving a feeling of uncertainty in the air. But the energy quickly returns, with the elements of the song gradually being reintroduced to bring the listener back to the raw, powerful sound of the beginning.
Hardwell's website features six doors, with each representing a forthcoming single release. Fans are eagerly anticipating the next three doors, which include an ID with Olly James, 'Revolution' with Maddix and Timmy Trumpet, and 'Judgement Day' with Sub Zero Project. Hardwell is set to return to the main stage at Ultra Miami in less than a month, adding to the excitement around these forthcoming releases.
'Sloopkogel' marks a continuation of the long-standing creative partnership between Hardwell and Quintino. The duo has previously worked together on tracks including 'Baladig' in 2016, a remix of 'Mi Gente' in 2017, 'Worst' in 2018, and 'Reckless' in 2019. The release of 'Sloopkogel' adds another high-energy single to this impressive list of collaborations.
Fans can listen to 'Sloopkogel' on Spotify and other streaming platforms. While there is no official release schedule for the next three doors, Hardwell's website promises plenty of new music to come. Stay tuned for more updates as the countdown continues.