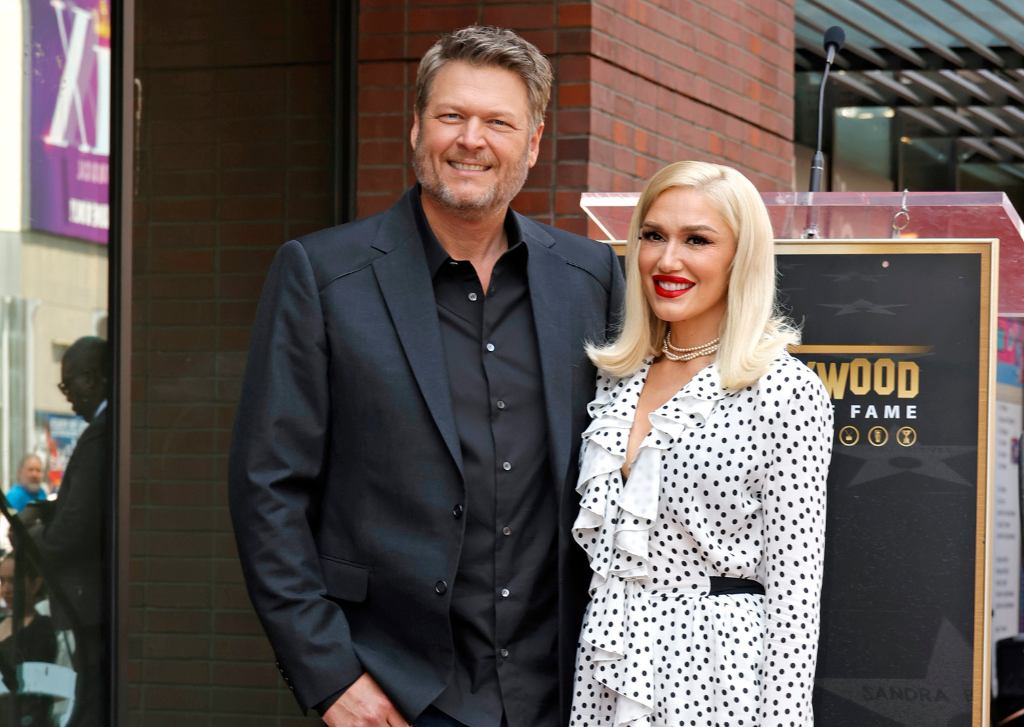 "Gwen Stefani Honors Blake Shelton at Hollywood Walk of Fame Ceremony"
On May 19, 2023, Blake Shelton, the country music star, and 'The Voice' coach received a prestigious star on the Hollywood Walk of Fame. Among the celebrated attendees was his wife and fellow musician, Gwen Stefani, who was on hand to honor him at the ceremony.
Stefani spoke fondly of her husband during the event, sharing anecdotes about their shared life and professional journey. She highlighted Shelton's impressive career and how it's been a privilege to witness his immense talent and hard work. Her heartfelt tribute added an extra layer of warmth and intimacy to the occasion.
Shelton's contribution to the music industry is undeniably significant, making him an apt recipient of the iconic star. From his debut single 'Austin' to his role as a coach on NBC's 'The Voice', he has consistently made an impact with his talent and charisma.
The ceremony was indeed a memorable day for Shelton, made even more special by Stefani's loving and supportive words. As a testament to their bond, Stefani's tribute to Shelton was a moving reminder of their shared journey in the music industry and beyond.