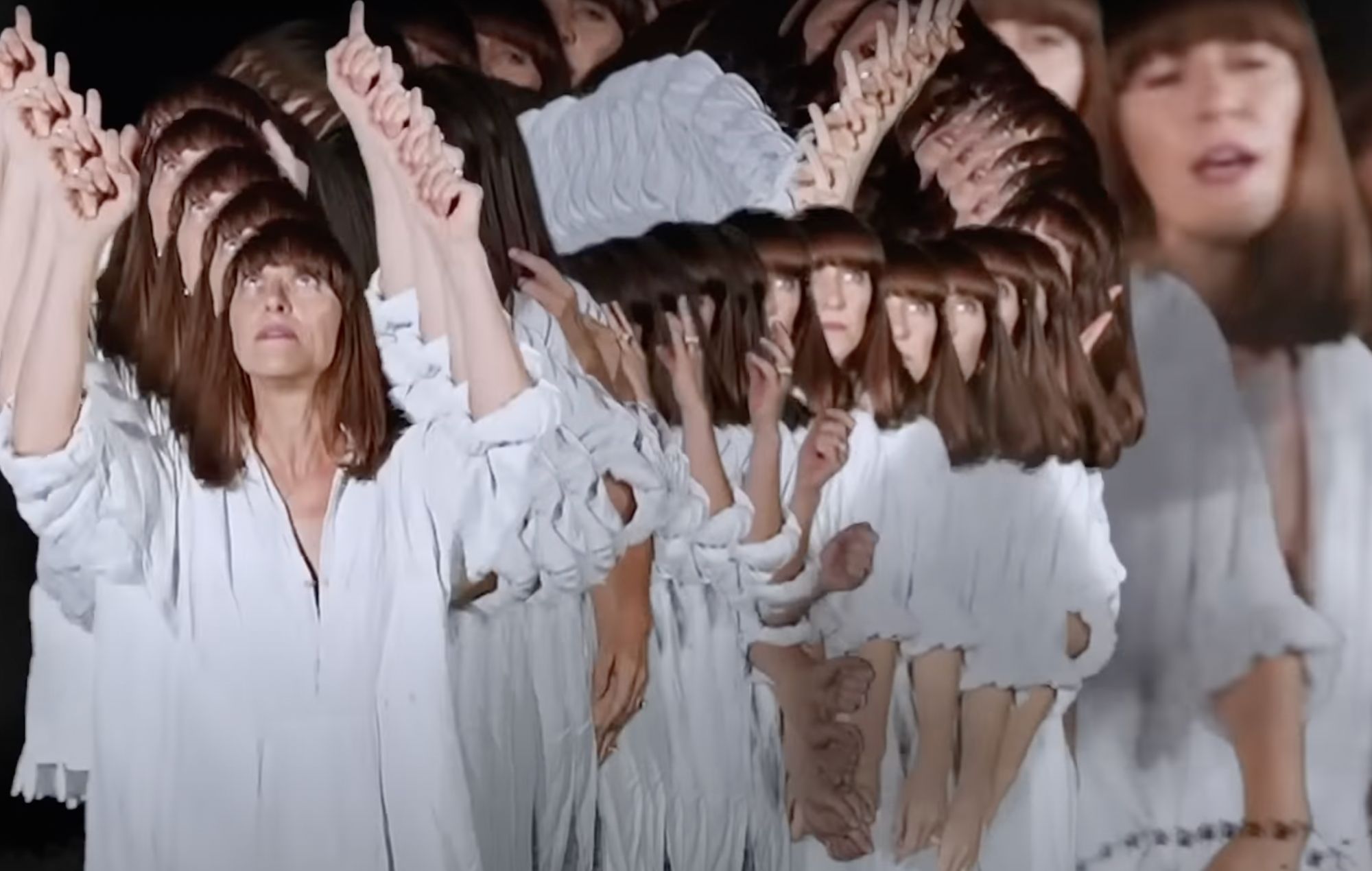 Feist Releases New Song "Borrow Trouble" with an Accompanying Video
Feist Unveils New Single "Borrow Trouble" with a Captivating Music Video
Feist, the Canadian singer-songwriter, has returned with another stunning new single from her forthcoming album, Multitudes. The latest release, titled "Borrow Trouble," is accompanied by a music video co-directed by Mary Rozzi, Colby Richardson, Heather Goodchild, and Leslie Feist herself. Fans can enjoy the video on various music streaming platforms.
Feist describes the song as having caused some trouble during the recording process. It started out as an acoustic morality tale but quickly evolved into a more complex and edgy sound that perfectly captures the essence of trouble. According to Feist, the track's compelling cacophony reflects the messiness of our thoughts and the idea that perfection is a myth. She notes that "Borrow Trouble" is a song that saws away at you until you're overwhelmed and eventually find a solution to accept the imperfections.
Feist's forthcoming album, Multitudes, is set to be released on April 14, and it promises to be a groundbreaking project. Along with "Borrow Trouble," the album will feature other captivating tracks like "Hiding Out in the Open," "In Lightning," and "Love Who We Are Meant To." Fans of Feist can't wait to see what other surprises the new album has in store.
In conclusion, Feist's latest release, "Borrow Trouble," is a testament to her songwriting genius and unique sound. The captivating music video adds an extra layer of depth to the track, making it a must-watch for music lovers. As we count down to the release of Multitudes, it's clear that Feist is one artist who continues to push the boundaries of creativity and artistry, cementing her place in the music industry as one of the greats.