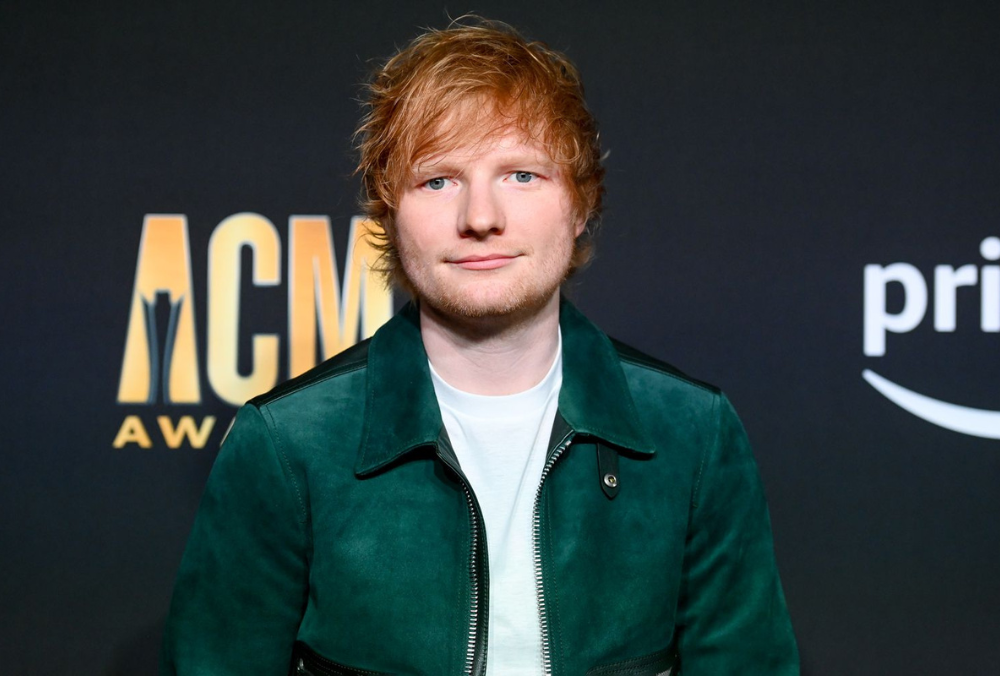 Ed Sheeran 's Unforgettable Night: Surprise Karaoke and Impromptu Performances
Ed Sheeran, the talented singer-songwriter, delighted his Nashville fans over the weekend with an unexpected karaoke night after his International Mathematic Tour performance at Nissan Stadium. The "Eyes Closed" singer wasn't ready to call it a night just yet and decided to visit Santa's Pub, a beloved karaoke bar he used to frequent a decade ago when he lived in Nashville.
In an Instagram video, Sheeran can be seen passionately belting out the Backstreet Boys' 1999 hit "I Want It That Way" with the ecstatic crowd. He exclaims, "Let's get f—ing lit!" while jumping up and down, clearly embracing the karaoke spirit.
The video then transitions to Sheeran reminiscing about his history with the venue. He shares fond memories of visiting Santa's Pub in 2013, enjoying $1 PBR beer and karaoke. To add to the excitement, the bar's owner made a custom T-shirt featuring the singer's face, which Sheeran proudly showed off.
During his time at the pub, the generous musician surprised fans by handing out T-shirts before joining a pair of newlyweds in a heartfelt rendition of his 2014 love song "Thinking Out Loud." As the couple danced, Sheeran asked the crowd to celebrate the happy couple with applause and cheers.
But the surprises didn't end there. Sheeran covered One Direction's 2011 classic "What Makes You Beautiful," showcasing his versatility and love for entertaining the crowd.
Throughout his latest tour, Sheeran has made several unexpected appearances, keeping audiences thrilled. Just a week earlier, he pleasantly surprised the crowd at New York City's Blue Note jazz club, where he performed an impromptu set with harmonica master Frédéric Yonnet, a long-time friend and collaborator. Together, they performed songs like "Shape of You," Stevie Wonder's "Superstition," Nina Simone's "Be My Husband," and Bill Withers' "Ain't No Sunshine."
The jazz club expressed their gratitude on Instagram, sharing the magical experience with Sheeran's surprise performance. Sheeran's ability to connect with different genres and audiences adds to his reputation as a versatile and captivating artist.
And as if that wasn't enough, just days before his Nashville karaoke night, Sheeran welcomed Eminem on stage during his performance in Detroit. The duo sang iconic hits "Lose Yourself" and "Stan," leaving the audience in awe.
Ed Sheeran's spontaneous and electrifying performances continue to solidify his place as a beloved artist with a penchant for creating unforgettable moments for his fans. Whether it's at large stadiums or intimate venues, Sheeran's passion for music and genuine connection with his audience shine through, making each show a truly memorable experience.