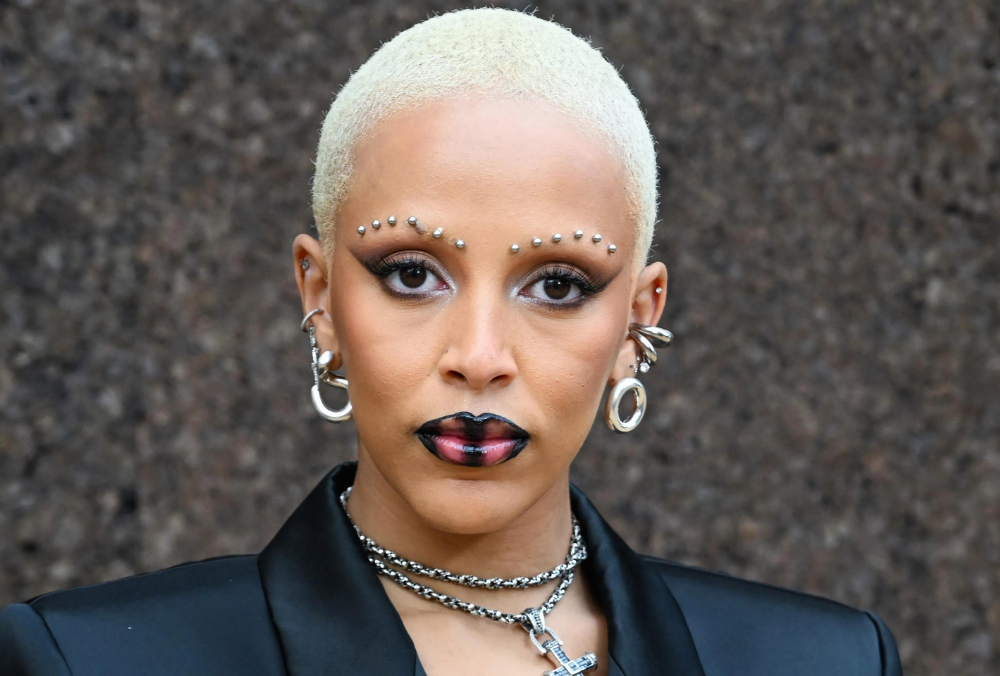 Doja Cat Teases Next Release With Bold Instagram Photos Ahead of Scarlet Album
Doja Cat has never been one to shy away from making a bold statement, and it consistently pays off. Her recent single, "Paint The Town Red," made history as 2023's first rap song to claim the No. 1 spot on the Billboard Hot 100 earlier this month. Not one to rest on her laurels, Doja Cat arrived at the 2023 MTV Video Music Awards the following day in a revealing spiderweb-esque dress. Once inside, she won over the audience with electrifying performances of "Attention," "Paint The Town Red," and "Demons."
Keeping the excitement alive, on Wednesday (September 20), Doja Cat tantalized her fans with an Instagram carousel featuring provocative photos of her bare torso and bottom. The caption simply read, "tomorrow 9pm PST [earphones emoji]."
The anticipation is building as Doja Cat's Scarlet album is set to drop this Friday, September 22. The 15-track album boasts a noteworthy feature: "no features," a fact she proudly emphasized when revealing the tracklist on September 12. In an interview with Entertainment Tonight, Doja Cat offered a glimpse into her creative process.
"One thing that I wanted to mention was that I have music that came out — these three songs came out, these were the first three songs I made during the period that I was making music," the Grammy winner shared. "And then, there's a second half where I went to Malibu and I made all this music in 10 days. That half is very different from the first half."
Up to that point, Doja had released "Attention," "Demons," and "Paint The Town Red." Last week, she added "Balut" to the mix, further fueling excitement for the upcoming album.
Doja Cat reveals the second half of her upcoming album 'SCARLET' is "very different" from the tracks she's released so far: "It's two periods, kind of." pic.twitter.com/g2qqXqWgOg

— Entertainment Tonight (@etnow) September 7, 2023
As the clock counts down to the release of Scarlet on 9/22 via RCA, fans can't wait to see what Doja Cat has in store for her next musical adventure. For more information, visit the official website.