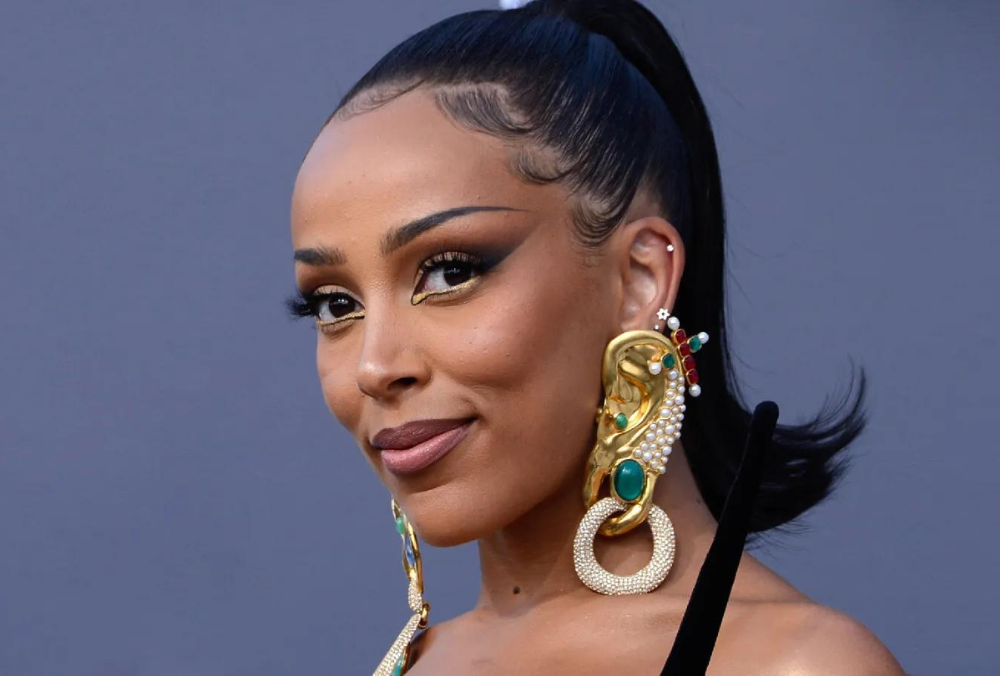 Doja Cat Responds to Critics of Her "Demons" Promo and Aesthetic
As Doja Cat prepares for the release of her upcoming song "Demons," she's not shying away from addressing those who may find her promotional content unsettling. In an Instagram story, she seemingly called out individuals who can't handle the scariness of her video or the vibes she's putting out.
"Y'all so btchmade you probably couldn't make it through an episode of 'Goosebumps', fckin p*ssies," she shared.
doja cat goosebumps post pic.twitter.com/hJvRI0ow03

— . (@xtraballin) August 29, 2023
Doja Cat has been embracing a horror-themed aesthetic on social media lately, with gory, red-themed photos. Her tour date poster also features a selfie where she appears to be covered in fake blood.
Additional Article: THE MICROPHONE CARDI B THREW AT A FAN SOLD FOR ALMOST $100,000 ON EBAY
While some commenters expressed discomfort and even refused to engage due to the horror references, others understood the references and defended Doja's artistic choices.
The song "Demons" is set to be released soon, with rumors of a music video starring actress Christina Ricci.
Doja Cat has recently faced criticism from fans who were put off by her shift in persona, which has taken on a more sarcastic tone regarding her fanbase. She responded assertively to a fan who pointed out their support for her career, indicating that she won't shy away from speaking her mind.