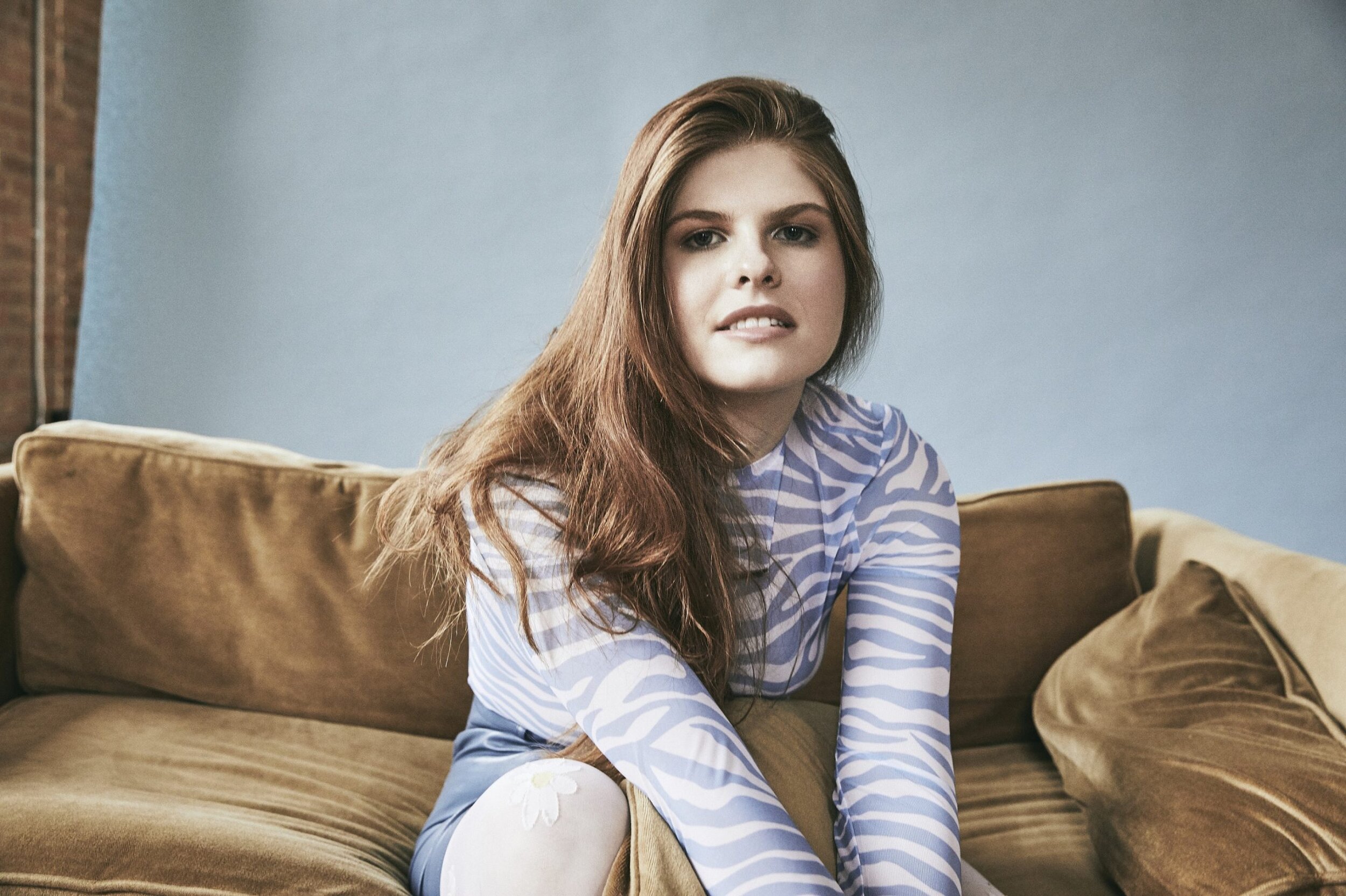 Catie Turner's New Song "Comedy & Tragedy" Is a Heartfelt Tribute to Her Dad 
Catie Turner, a singer-songwriter who rose to fame after competing on American Idol in 2018, has released a new song called "Comedy & Tragedy" from her upcoming EP "Comedy & Tragedy: Act 1". The song is a heartbreaking and honest reflection on her father's battle with cancer and how she coped with humor and music.
The song begins with Turner singing, "I got a lot from my mother / Her eyes and her sense of humor / So when she told me Dad had cancer / I asked 'How big's the tumor?'" She then goes on to describe how she used comedy to make light of the tragedy, but also how she struggled with the reality of losing her dad. She sings, "I keep using comedy when no one thinks it's funny / To make light of all the tragedy / The things I'm scared to stomach / 'Cause what a cruel reality if this song outlives my dad? / And there's no joke I can make to bring him back."
Turner wrote the song with her friend and collaborator Jonny Shorr in January 2022, the day her dad started chemotherapy. She finished recording the song in July, when she got the call that her dad was entering hospice. She shared the story behind the song on Genius, saying, "Jonny and this song have seen me through my lowest moments, and I'm eternally grateful that my voice got to be heard when I was hell bent on tuning the entire world out. Dear dad, you always wanted a song written about you. I'm just sorry it has to be this."
"Comedy & Tragedy" is the first track on Turner's EP "Comedy & Tragedy: Act 1", which will be released on June 8, 2023. The EP will feature five other songs: "Easy", "God Must Hate Me", "Hyperfixations", "Control", and "Hometown". Turner describes the EP as "a collection of songs that are snapshots of my life over the past year." She says, "I hope you find comfort in knowing you're not alone in whatever you're going through."
Turner will also embark on a tour to promote her EP, starting from June 8 in Nashville, TN and ending on June 17 in Massachusetts. Tickets are available on her official website.
About Catie Turner
Catie Turner is a 22-year-old singer-songwriter from Langhorne, Pennsylvania. She started writing songs at the age of 11 and taught herself how to play guitar and piano. She gained popularity after auditioning for American Idol in 2018 with her original song "21st Century Machine". She made it to the top seven and impressed the judges and viewers with her quirky personality and unique voice. After Idol, she signed with Atlantic Records and released her debut EP "The Sad Vegan" in 2019, followed by two singles "One Day" and "Play God" in 2020. She is known for her honest and relatable lyrics that tackle topics such as mental health, self-love, social media, and relationships. She cites Taylor Swift, Lorde, Regina Spektor, and Sara Bareilles as some of her musical influences.