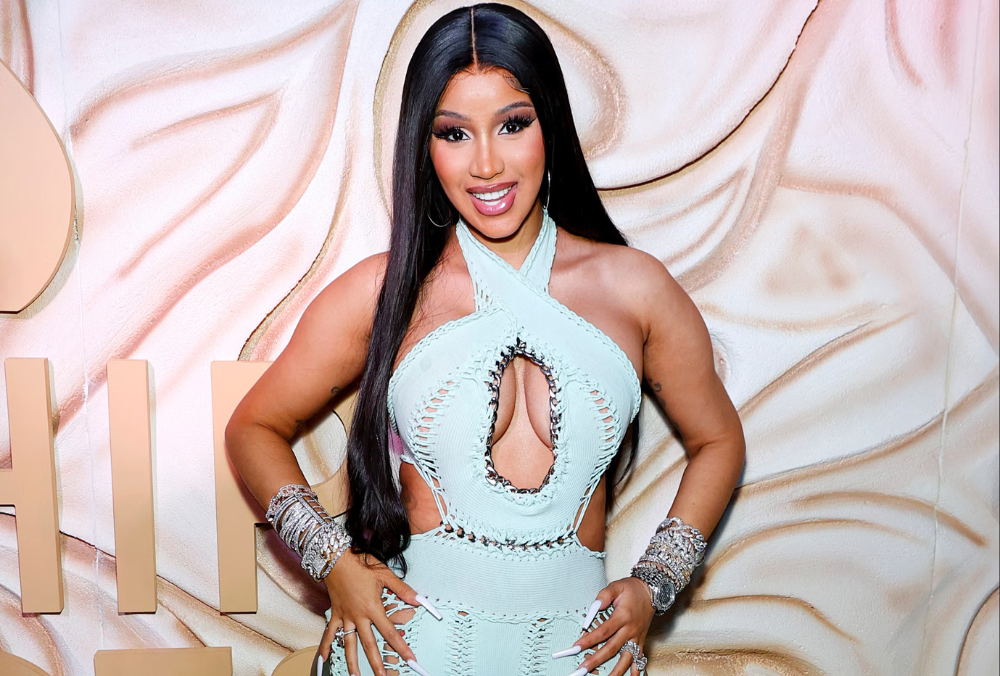 Cardi B Reacts to Concertgoer's Drink Throwing Incident: A Growing Concern for Artists
During a performance at Drai's Beachclub in Las Vegas, Cardi B found herself targeted by a concertgoer who threw a drink at her mid-performance. In response, the Grammy-winning artist threw her microphone at the individual before security escorted them away. A now-viral video captured the incident, showing Cardi wearing an orange dress and looking surprised at the unexpected act.
The incident didn't deter Cardi B from continuing her performance, and she later retweeted a different video angle that provided a clearer view of the fan attempting to empty their cup at her. It appears that she remained focused and committed to her show despite the disruptive incident.
Interestingly, this isn't the first time Cardi B has reacted in such a manner during her performances. The night before at the same venue, she reportedly threw her microphone towards a DJ who seemingly cut off her songs early, as shown in a TikTok video.
This incident adds to a growing trend of artists being targeted with objects thrown at them during concerts. Earlier this year, several musicians, including Harry Styles, Bebe Rexha, Drake, Kelsea Ballerini, Steve Lacy, Kid Cudi, and Pink, have experienced similar incidents.
Bebe Rexha was struck in the face with a phone thrown by a crowd member during her performance in New York City, causing injuries that required stitches. The individual responsible for the incident was later arrested and charged with multiple counts, with their lawyer stating it was never their intention to harm Rexha.
Kelsea Ballerini and Pink also encountered incidents where objects were thrown at them during their shows. Adele, during one of her performances in Las Vegas, addressed the growing lack of show etiquette and expressed her concern about people throwing things on stage, jokingly daring anyone to try the same with her.
As incidents of objects being thrown at artists increase, it raises safety concerns and highlights the need for concertgoers to respect performers and adhere to proper concert etiquette.