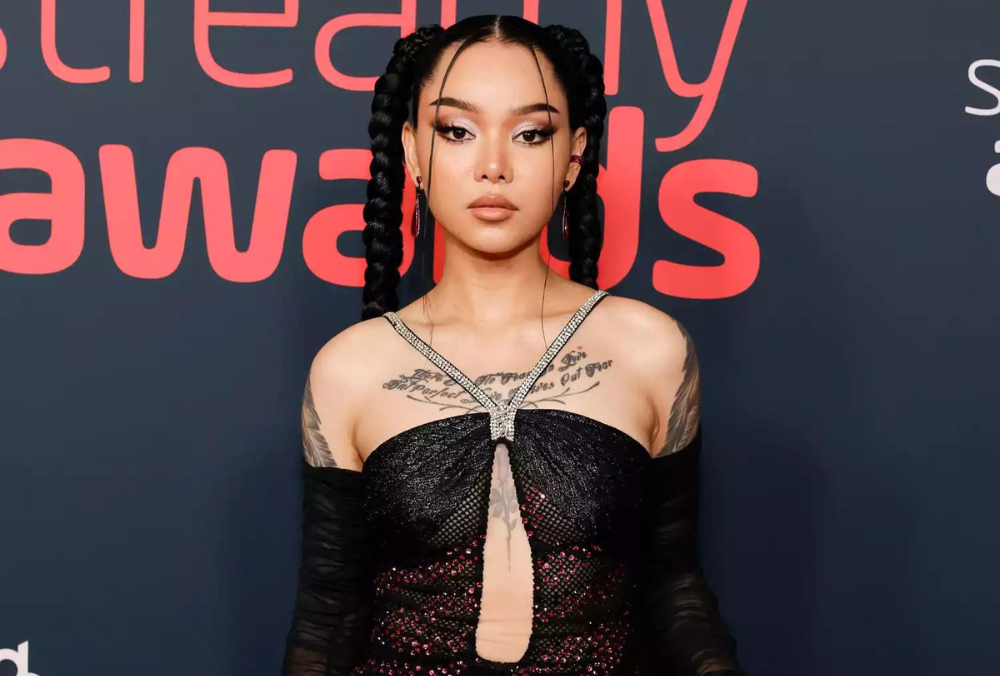 Bella Poarch's Divorce Finalized: Marriage and Transition into the Spotlight
Bella Poarch, known for her hit song "Build a Bitch" and viral TikTok fame, has recently revealed that her divorce from ex-husband Tyler Poarch has been finalized, concluding their nearly four-year marriage. The divorce, officially granted due to "irreconcilable differences," was settled in the Superior Court of California for the County of Los Angeles.
Bella Poarch made this revelation during a recent appearance on the 'Call Her Daddy' podcast. In her interview, she opened up about her relationship, which had been a well-kept secret, surprising many fans when news of their marriage surfaced.
According to Bella, their relationship began while both were in the military at the age of 19. She described their initial connection as being nearly instantaneous, "like love at first sight," despite both of them being introverted individuals.
The couple was together for seven years, sharing many of their life's first experiences. Bella elaborated that Tyler was her second relationship, but he was new to romantic relationships, having his first with her. Tyler's proposal was a pivotal moment in their love story, occurring just two months into their relationship. Lacking the funds for a traditional engagement ring, he gifted her a necklace. This marked the commencement of a two-year-long engagement.
Bella Poarch and Tyler Poarch wed on January 28, 2019, opting for an intimate elopement in Hawaii. Bella humorously revealed that they chose this route to avoid the pressure of saying their vows in front of their families.
The transition from their loving relationship to divorce became evident with Bella's meteoric rise to internet stardom through TikTok. She rapidly achieved viral status, notably with her lip-sync video set to Millie B's "M to the B" sound, becoming one of the platform's most-watched videos.
In her Call Her Daddy podcast interview, Bella shared the impact of her newfound internet fame on her marriage. She stated that "everything just happened so fast" as her TikTok popularity soared. Tyler, however, felt uncomfortable with the spotlight and the attention it brought. Despite the challenges their diverging paths posed, Bella emphasized that she respected Tyler's decision.
Despite the unexpected end of their marriage, Bella clarified that they parted ways amicably. Contrary to some rumors suggesting infidelity led to their divorce, she confirmed that these speculations were false. Bella Poarch affirmed that they are "on good terms," emphasizing that the divorce was a mutual and well-thought-out decision.
In light of the divorce, Bella announced a temporary break from social media. Her return to the public eye was marked by the release of her single "Crush," a collaboration with artist Lauv.
While their marriage may have come to an end, Bella Poarch continues to grow her career as an artist and influencer.
For more on Bella Poarch's journey, her divorce, and her flourishing career, stay connected and follow her story.