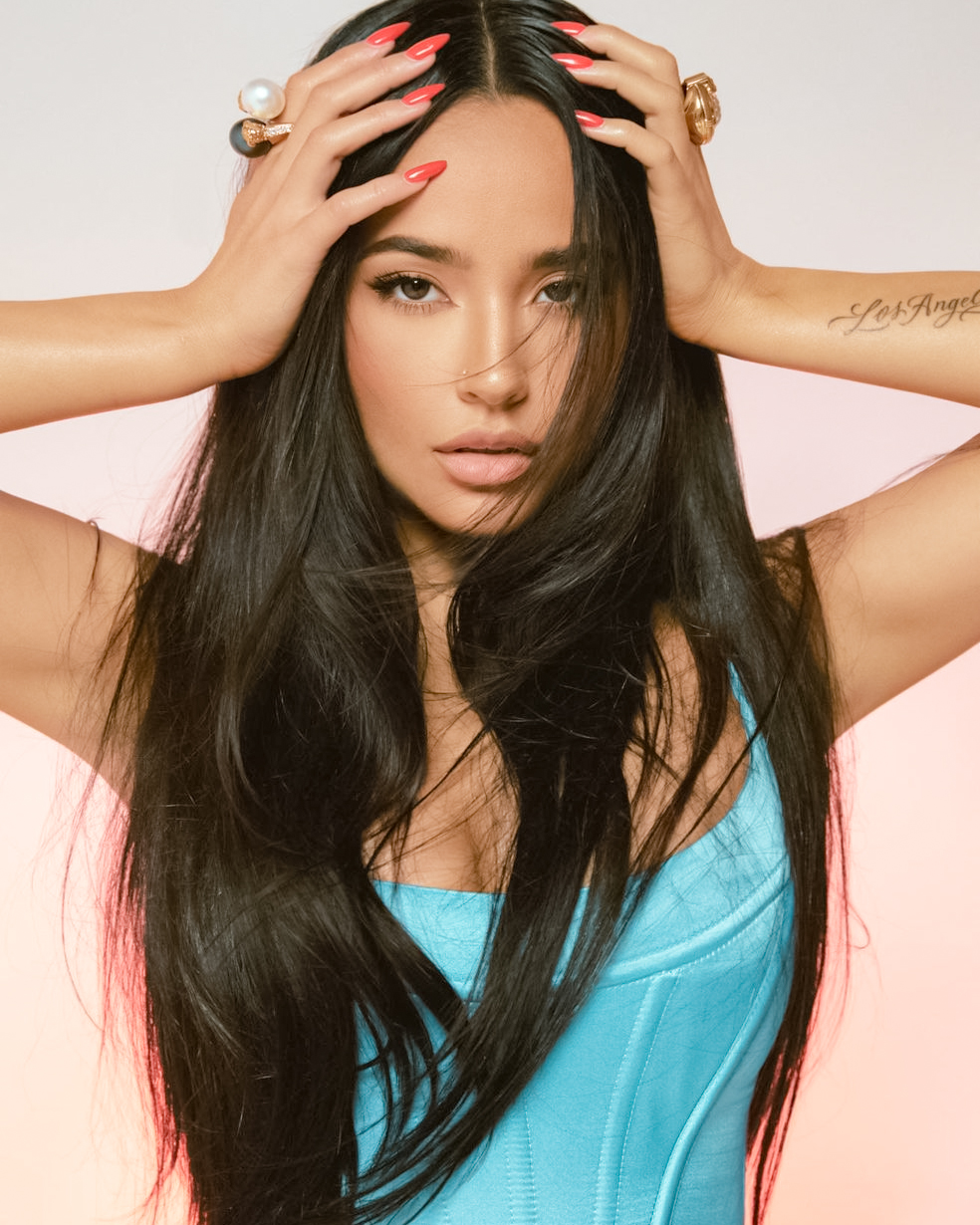 Becky G's First Solo No. 1 Song
Earlier this morning, the "RAM PAM PAM" singer got emotional on Twitter, declaring her breaking news on uncovering "Bailé Con Mi Ex" took the top spot. At that exact moment, tears filled her eyes. "You guys, 'Bailé Con Mi Ex' exists at numero uno at Latin Airplay," she said as she took a minute to breathe, clearly taken aback by the exciting report.
GUYS Baile Con Mi Ex just became my first solo No. 1 on the Latin Airplay Chart 🥹🥹🥹 No tengo palabras. Gracias gracias gracias!!! 😭❤️ pic.twitter.com/9CNUuZSnR6

— Becky G. (@iambeckyg) September 6, 2022
Becky G follows her ranking with the reigning three-week No.1 slot with Karol G on "MAMIII," already masing over 400 million streams worldwide, establishing she's been creating hits after hits and zero misses. Her sophomore record, Esquemas, released in May of this year, also marked the pop star's first entry at No. 1 on the Latin Pop Albums chart, where it remained for a staggering eight weeks.