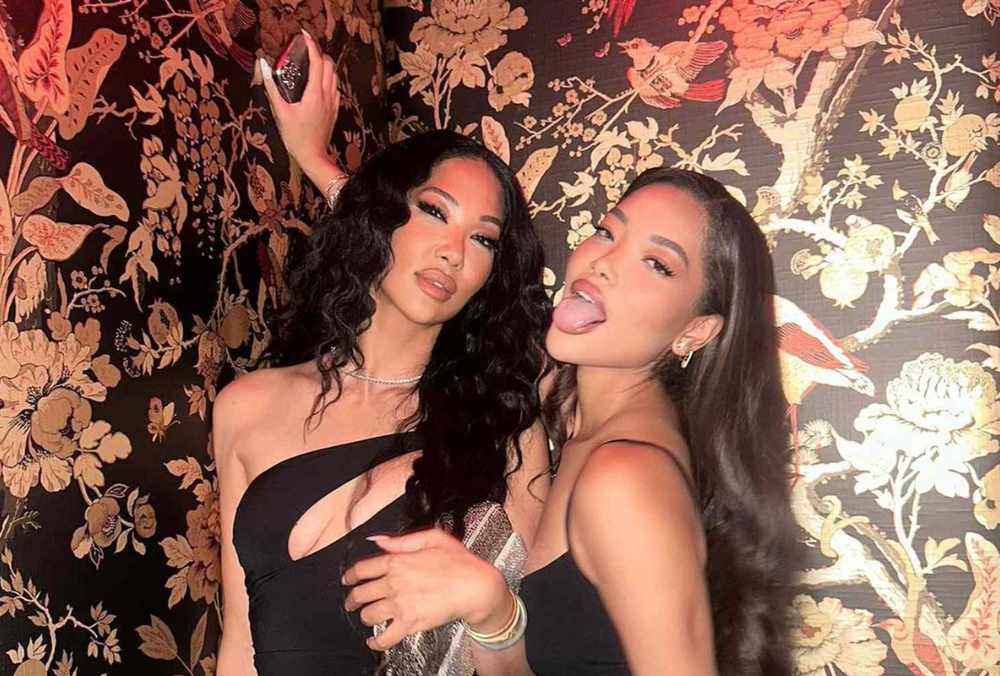 Kimora Lee Simmons Twins with Daughter in Cutout Black Dresses
Kimora Lee Simmons, the renowned model, delighted her Instagram followers with a series of glamorous photos showcasing her and her 23-year-old daughter, Ming Lee Simmons, donning matching black cutout dresses. The mother-daughter duo had attended an event hosted by Dwyane Wade's retail company FWRD, and their coordinated look was the highlight of the evening.
In the snapshots shared on Instagram, Kimora Lee Simmons, 48, and her daughter Ming Lee Simmons posed elegantly in their black floor-length dresses that featured stylish cutouts. Kimora opted for a one-shoulder dress, adding an extra touch of sophistication to her outfit.
Kimora wore her dark hair in curls, while Ming Lee chose to have her hair styled straight. The pair effortlessly showcased their chic fashion choices and striking resemblance.
The ensemble was completed with subtle yet impactful accessories. Kimora Lee Simmons was pictured holding a sparkly purse with a chain, which perfectly complemented her silver open-toe heels. In contrast, Ming Lee opted for black shoes that harmonized with her ensemble.
Notably, Kimora Lee Simmons shares a dynamic family with diverse roots. Alongside Ming Lee and her second daughter, Aoki Lee, 20, from her marriage to ex-husband Russell Simmons, Kimora is also a mother to Kenzo, her son with ex-partner Djimon Hounsou, and Wolfe, 8, from her estranged husband Tim Leissner. Additionally, Kimora has a son named Gary, 13.
This fashionable mother-daughter appearance is a testament to the Simmons family's style and connection. Ming Lee's exposure to the world of fashion began at a young age, as she grew up accompanying her mother and sister on the runway during Baby Phat shows at New York Fashion Week. Reflecting on her upbringing, Ming Lee expressed gratitude for the unique experiences she had, including modeling alongside her family members.
The stylish duo's appearance at the FWRD event not only showcases their flair for fashion but also emphasizes their strong bond and shared interests in the industry. Kimora Lee Simmons continues to make her mark in both fashion and family life, leaving an indelible influence on the world of entertainment and style.