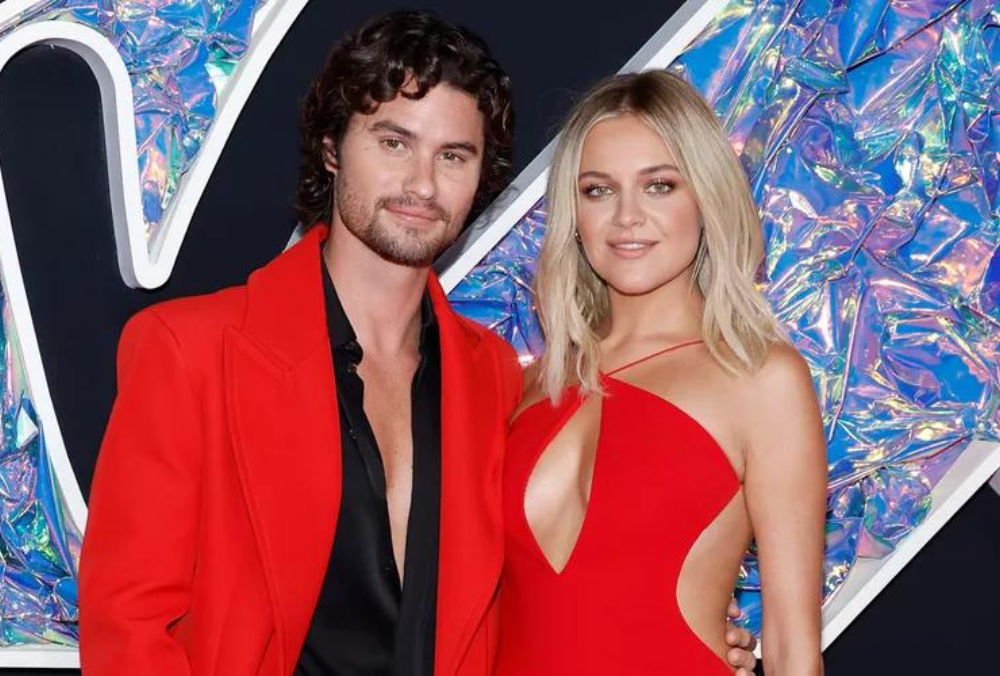 Kelsea Ballerini and Chase Stokes Turn Heads at 2023 VMAs
Kelsea Ballerini and Chase Stokes made a striking appearance at the 2023 MTV Video Music Awards (VMAs) in matching red-hot outfits. The couple's coordinated looks drew attention on the red carpet.
Kelsea Ballerini donned a custom silk Mônot halter gown with a center cutout and open back silhouette, exuding elegance and confidence. Chase Stokes, on the other hand, wore a long blazer over a black shirt, white pants, and black loafers, showcasing a stylish yet relaxed look.
In an interview with MTV before the ceremony, Kelsea Ballerini revealed that the matching outfits were her idea, and Chase Stokes mentioned that it happened serendipitously.
The 2023 VMAs marked a special occasion for Kelsea Ballerini as it was also her 30th birthday, celebrated on September 12. She expressed her excitement about performing at an all-genre show like the VMAs and representing country music.
Kelsea Ballerini is no stranger to the spotlight, having hosted and performed at the 2023 CMT Music Awards earlier in the year. Her VMAs performance was highly anticipated, marking her debut on the MTV award show's stage.
The couple's coordinated fashion choice and Kelsea Ballerini's birthday added an extra layer of excitement to their appearance at the 2023 VMAs.
Please note that the VMAs are a significant event in the music industry, celebrating outstanding achievements in music videos and performances.