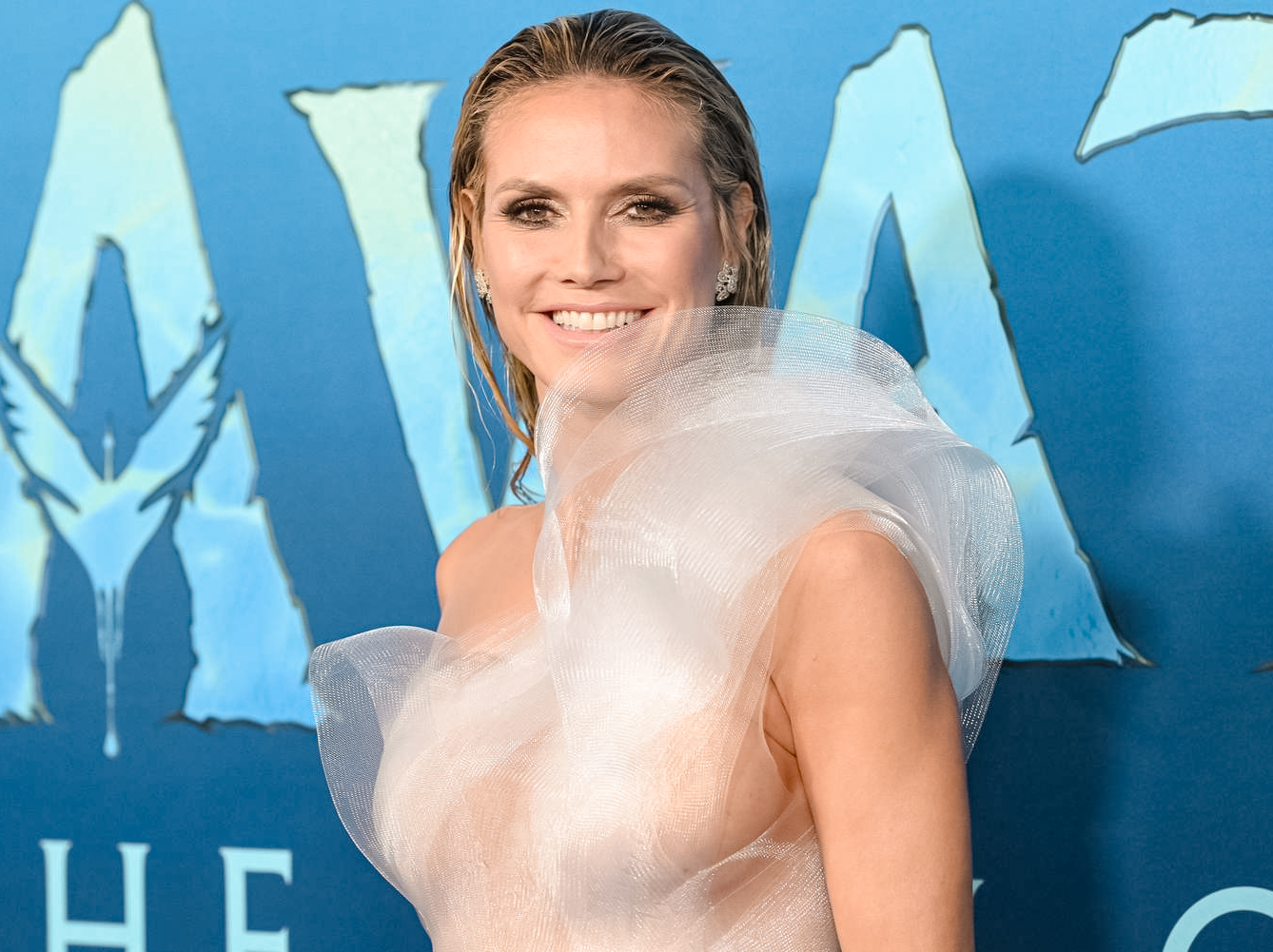 Heidi Klum's Optical Illusion Dress Made Her Look Like Moving Water at the Avatar 2 Premiere
On the red carpet for Avatar 2: The Wave of Water, Heidi Klum looked stunning. On December 12, the supermodel dazzled in a shimmering silver see-through gown while attending the Los Angeles premiere of James Cameron's newest sci-fi/action movie.
But this wasn't just any old gown. Her sculptural sleeves, asymmetrical bottom half with extra tulle material trimmed into thick fringe ribbons, and thigh-high slit all came together in her tulle Lever Couture creation.
The artwork gave the appearance of moving water because of the architectural design and the transparent silver cloth. The Making the Cut star added transparent shoes and diamond-studded studs to her sparkling ensemble.
Heidi's commitment to dressing in Avatar-themed clothing extended to her appearance as well. She chose a sleek wet haircut look that gave the impression that she had just gotten out of the pool. Not only did she dress the role, but so did others. Tom Kaulitz, her husband, joined in the fun by donning a shiny silver suit and a button-down shirt.
This isn't the first time the pair has coordinated their outfits for a big event, of course. She stunned everyone at the model's yearly Halloween party with a gigantic worm costume, while Tom dressed as a fisherman.
"I only have one look, and I'm going to be very claustrophobic in it," she teased a month before during an interview with E! News. "And I think—I don't think, I know, that it will be the best one I've ever done." At the time, she estimated it would take her 14 hours to transform into her costume. "I can't let my Halloween fans down," she said. "So I've gotta bring it!"
Despite the fact that Halloween has passed, it is obvious that America's Got Talent judge is committed to increasing the standard for fashion.